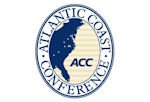 | | |
| --- | --- |
| ACC announces 2010 early season TV and game time schedule | |
---
| | | |
| --- | --- | --- |
| Thursday, June 3, 2010, 4:32 PM | | |
Greensboro, NC – Nineteen televised games in the first three weeks of the season, including 10 national exposures, headline the early-season football television schedule announced Thursday by Atlantic Coast Conference Commissioner John Swofford.
The ACC begins 2010 in a big way with nationally-televised neutral site contests on Saturday and Monday of Labor Day weekend, led by an appearance in the Third Annual Chick-fil-A Kickoff Classic which will feature North Carolina and LSU in the Georgia Dome in Atlanta on Saturday, Sept. 4, a game which will be nationally-televised by ABC. The ACC concludes the weekend with a rare Labor Day doubleheader with Maryland hosting Navy on Labor Day Monday at 4 p.m. at M&T Bank Stadium in Baltimore, Md., and Virginia Tech facing Boise State in an 8 p.m. game at FedEx Field in Landover, Md. Both games will be nationally televised by ESPN.
In all, the ACC announced 13 nationally televised games, 10 of which will occur in the first three weeks, including four games on Sept. 11: Florida State at Oklahoma on ABC/ESPN2 (3:30 p.m.), Miami at Ohio State on ESPN (3:40 p.m.), and a doubleheader on FSN with Georgia Tech travelling to Kansas (12 noon) and Virginia visiting Southern California (10:30 pm).
The ACC will have two more national TV exposures on Sept. 18, as Clemson travels to SEC-foe Auburn in a 7 p.m. game which will be televised by ESPN; and Wake Forest visits Pac-10 rival Stanford in an 11:15 p.m. contest in Palo Alto, Calif., which will air on ESPN2.
The ACC will have four games televised in ESPN's prominent Thursday Night package. NC State hosts Cincinnati on Sept. 16 (7:30 p.m.), followed by Miami visiting Pittsburgh (Sept. 23. 7:30 pm), Florida State visiting NC State (Oct. 28, 7:30 pm) and Georgia Tech travelling to Virginia Tech (Nov. 4, 7:30 pm).
In addition to the national exposures, Duke will host defending national champion Alabama on Sept. 18, in a game which will be regionally-televised by ABC at 3:30 pm.
The ACC's regional football syndicator—Raycom Sports—begins its 12-week package with a pair of intriguing early-season ACC match-ups as Wake Forest hosts Duke at BB& T Field on Sept. 11, and a week later, North Carolina hosts Georgia Tech at Kenan Stadium in what figures to be a key Coastal Division contest. Both games will have a 12 noon kickoff. Raycom begins its regional telecasts on Sept. 11 and ends on Nov. 27.
Additionally, four ACC games will be televised on ESPNU including Samford at Florida State (Sept. 4, 12 p.m.), Kent State at Boston College (Sept. 11, 3:30 pm), BYU at Florida State (Sept. 18, 3:30 pm.) and Maryland at West Virginia (Sept. 18, 12 p.m.) while two more ACC contests—NC State at UCF (Sept. 11, 7:30 p.m.) and NC State at East Carolina (Oct. 16, 12 p.m.)—will be televised on CBSCS.
Finally, 12 ACC games will be streamed online over ESPN's 24/7 broadband sports network--ESPN3.com—allowing fans an opportunity to view all of the ACC's games during the first three weeks of the season.
After the games of Sept. 18, game times and TV will be announced weekly with ESPN/ABC and Raycom Sports making their choices with a 12-day advanced notice, beginning on Monday, Sept. 13 (for games on Saturday, Sept. 25).


2010 Atlantic Coast Conference

Early Season Football Television Schedule Release (All times Eastern) Date.............. Game........................................Network........... Gametime Sept. 2........... Presbyterian at Wake Forest ................ESPN3.com....... 6:30 pm Sept. 2........... Florida A&M at Miami........................ESPN3.com....... 7:30 pm Sept. 4........... Samford at Florida State....................ESPNU........... 12 pm Sept. 4........... South Carolina State at Georgia Tech.. .....ESPN3.com....... 1 pm Sept. 4........... Weber State at Boston College...............ESPN3.com....... 1 pm Sept. 4........... North Texas at Clemson......................ESPN3.com....... 3:30 pm Sept. 4........... Western Carolina at NC State................ESPN3.com....... 6 pm Sept. 4........... Richmond at Virginia........................ESPN3.com....... 6 pm Sept. 4........... Elon at Duke................................ESPN3.com....... 7 pm Sept. 4........... North Carolina vs. LSU (Atlanta)............ABC ............ 8 pm Sept. 6........... Navy vs. Maryland (Baltimore)...............ESPN............ 4 pm Sept. 6........... Boise State at Virginia Tech................ESPN............ 8 pm Sept. 11........ Duke at Wake Forest..........................RAYCOM.......... 12 pm Sept. 11........ Georgia Tech at Kansas........................FSN............. 12 pm Sept. 11........ James Madison at Virginia Tech................ESPN3.com.... .. 1:30 pm Sept. 11........ Florida State at Oklahoma.....................ABC/ESPN2....... 3:30 pm Sept. 11........ Kent State at Boston College..................ESPNU......... . 3:30 pm Sept. 11........ Presbyterian at Clemson.......................ESPN3.com....... 3:30 pm Sept. 11........ Miami at Ohio State...........................ESPN ........... 3:40 pm Sept. 11........ Morgan State at Maryland......................ESPN3.com....... 6 pm Sept. 11........ NC State at UCF...............................CBSCS........... 7:30 pm Sept. 11........ Virginia at Southern California...............FSN............. 10:30 pm Sept. 16........ Cincinnati at NC State........................ESPN............ 7:30 pm Sept. 18........ Georgia Tech at North Carolina................RAYCOM.......... 12 pm Sept. 18........ Maryland at West Virginia.....................ESPNU........... 12 pm Sept. 18........ East Carolina at Virginia Tech...............ESPN3.com....... 1:30 pm Sept. 18........ Alabama at Duke...............................ABC ............ 3:30 pm Sept. 18........ BYU at Florida State..........................ESPNU........... 3:30pm Sept. 18........ Clemson at Auburn.......................... ..ESPN............ 7 pm Sept. 18........ Wake Forest at Stanford.......................ESPN2........... 11:15 pm Sept. 23........ Miami at Pittsburgh...........................ESPN............ 7:30 pm Oct. 16.......... NC State at East Carolina....................CBSCS........... 12 pm Oct. 28.......... Florida State at NC State....................ESPN............ 7:30 pm Nov 4............. Georgia Tech at Virginia Tech...............ESPN............ 7:30 pm Dec. 4............ Dr Pepper ACC Football Championship Game. ESPN............ 7:45 pm