---
The Tiger Ten returns with a look at the Furman game and a look ahead to Florida State. We start with a note on how Dabo Swinney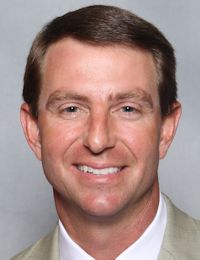 Dabo Swinney
Head Coach
View Full Profile is putting the "Death" back into Death Valley.
10.) When Clemson comes back to Death Valley in 3 weeks to face Georgia Tech, the Tigers will be looking to extend their home win streak to double digits. The win over Furman took the Tigers to 9 consecutive home wins. Clemson's last home loss was against the Gamecocks in 2010.
9.) Sammy Watkins
Sammy Watkins
So. Wide Receiver
#2 6-1, 205
Fort Myers, FL
View Full Profile ' 58 yard rushing touchdown was not only the first rushing touchdown of his career, but was also the longest run of his career.
8.) Furman's only touchdown came on a 37 yard pass in the 2nd quarter. Scores on big plays continue to be a problem for the Clemson defense (Avg opponent touchdown score is from just over 33 yards out). Of Florida State's 22 touchdowns this season, 3 of them have come from greater than 33 yards (61 yard pass, 74 yard run, 80 yard run).
7.) Even with Watkins back, DeAndre Hopkins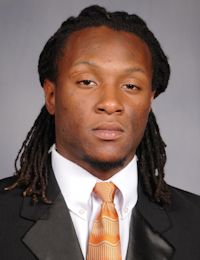 DeAndre Hopkins
Jr. Wide Receiver
#6 6-2, 205
Central, SC
View Full Profile continues to dominate. Going back to the ACC Championship Game last season, Hopkins is averaging 8.6 receptions/game for 103.6 yards/game.

6.) Florida State has played Murray St, Savannah St, and Wake Forest and currently have the number one Scoring Defense and the number two Scoring Offense in the country.

5.) Florida State also has the #1 Total Defense in the country allowing 103.3 ypg. However, Murray State's Total Offense is ranked 61st in FCS (364 ypg), Savannah State's Total Offense is ranked 121st in FCS (83.5 ypg), and Wake Forest's Total Offense is ranked 114th in FBS (281.7 ypg). So, even though FSU is #1, the average offense they have faced is only generating 243 ypg. An offense that generates 243 ypg would be 3rd from the bottom in the country (just behind Maryland) in the FBS.

4.) EJ Manuel is the 2nd most efficient quarterback in the ACC (just ahead of Tajh Boyd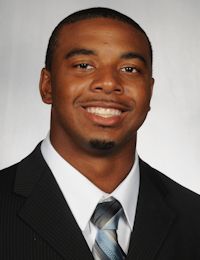 Tajh Boyd
RS Jr. Quarterback
#10 6-1, 225
Hampton, VA
View Full Profile ). On the season, Manuel is 42 of 59 for 525 yds, 6 TDs, and 1 INT (Boyd is 63 of 86 for 747 yds, 6 TDs, and 1 INT). Manuel has faced the 102nd (FCS), 120th (FCS), and 70th (FBS) ranked pass efficiency defenses.

3.) Florida State has returned 12 punts for 220 yards and 2 touchdowns. Clemson has returned 1 punt for 13 yards and 0 touchdowns. FSU is ranked 3rd in total punt returns this year. Clemson is tied for last with 8 other teams in total punt returns.

2.) And a shout-out to ole #28 -- CJ Spiller currently leads the NFL in rushing with 292 yards. After two games, Spiller also has 3 touchdowns and is averaging 36 receiving yards/game.

1.) Sammy Watkins had 52 yards receiving and 58 yards rushing in his return on Saturday. Last season, Clemson only had one game where a player had 50+yards receiving and 50+yards rushing…Sammy Watkins had 80 yards receiving and 55 yards rushing against VT in the ACC Championship Game. The season before that, Clemson only had one player who also broke the 50/50 mark… Jamie Harper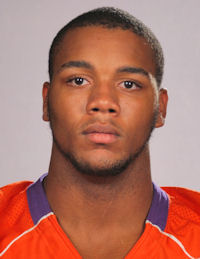 Jamie Harper
Running Back
#8 6-0, 235
Jacksonville, FL
View Full Profile had 54 yards receiving and 145 yards rushing against FSU.

Upgrade Your Account
Unlock premium boards and exclusive features (e.g. ad-free) by upgrading your account today.
Upgrade Now