---
| | |
| --- | --- |
| Monday, May 7, 2012 2:28 PM | |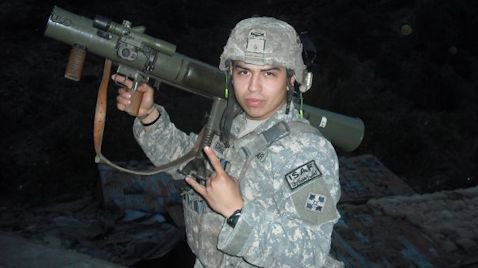 Daniel Rodriguez is a Clemson Tiger.
What he doesn't know at this point is whether he will be suiting up in a Clemson football uniform in 2012 or 2013, but he says it doesn't matter as long as it happens.
Rodriguez, the former U.S. soldier who wants to walk on for the Tigers, said he finally got his acceptance letter from the Clemson University admissions office.
"I yelled a few times at the top of my lungs," Rodriguez told TigerNet Monday. "I am not gonna lie, this is pretty exciting. I am just thrilled, especially knowing the time I have put in and everything I have gone through to get this acceptance letter. It is just a relief and a weight off my shoulders."
Rodriguez is the decorated war veteran that wants to follow his dream of playing college football, a 23-year old who has given not only time but blood in the service of his country. Once he was discharged from the Army, he decided he wanted to chase that dream again, and a video that he created was seen by Clemson head coach Dabo Swinney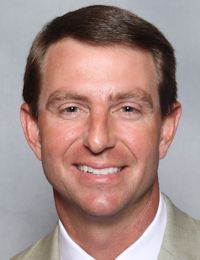 Dabo Swinney
Head Coach
View Full Profile , who wants to give Rodriguez a chance to walk on to the Clemson football team.
As a result of his contact with Swinney, Rodriguez has made two trips to Clemson - one for an official visit and one for the spring game – and he decided that Clemson is where he wants to be.
The only holdup at this point is compliance. As a non-qualifier coming out of high school, Rodriguez would have to complete an Associate's degree in order to qualify under NCAA guidelines. He met with Clemson's compliance office during his visit to see what could be worked out, and he said Monday that the paperwork will be submitted to the NCAA this week.
"I am just waiting on the NCAA right now," he said. "We are going to see if I am eligible. However, there might be a way around it because I won't be on scholarship – my schooling is being paid for by the G.I. Bill. It might not be as big of a deal as we originally thought. So I might be eligible this year. That is going in the next few days and hopefully we hear back as soon as possible."
However, he said he still plans to be on campus late next month beginning work on his Political Science major.
"Regardless of what the NCAA says, I will be down there in mid-June, no later than June 25th," he said. "I could be taking a class during the summer session that starts June 27th. I am definitely accepted for the fall but I am going to see if I can start earlier."
In the meantime, he says he will keep his fingers crossed that the NCAA rules in his favor and he can suit up this season.
"I am keeping in touch with compliance," he said. "They have been working hard on this situation and it looks like everything is falling into place. Hopefully everything is falling into place now. But getting that acceptance letter was the first step. I am a Clemson Tiger. That is all I can say."