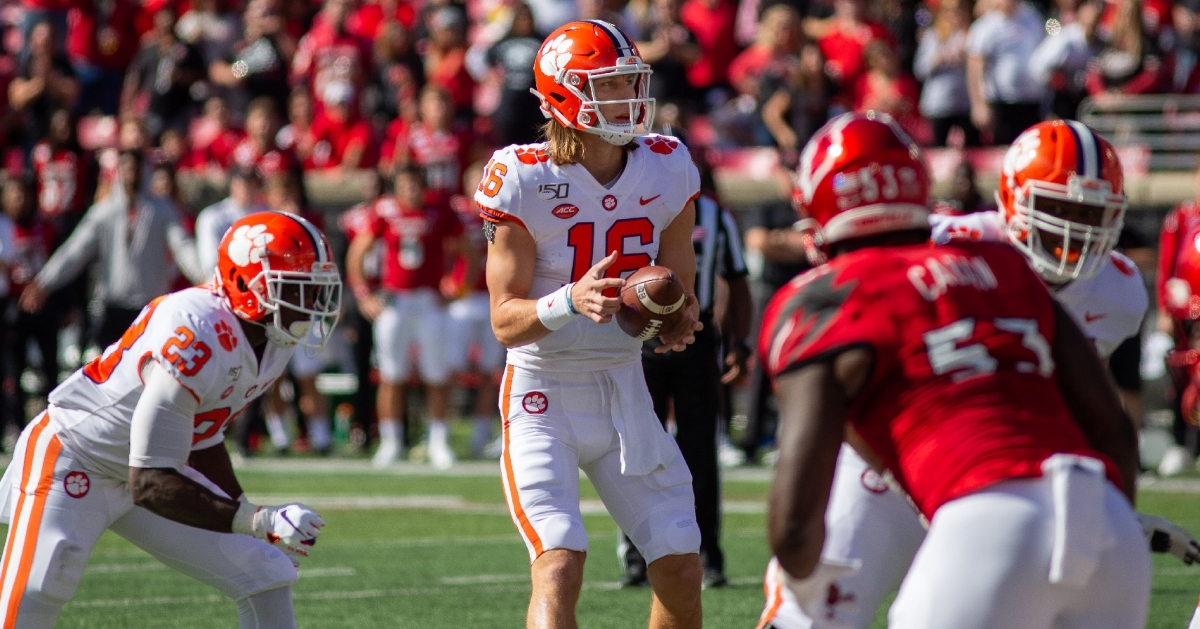 | | |
| --- | --- |
| Updated Playoff picture for Clemson | |
---
| | | |
| --- | --- | --- |
| Sunday, October 20, 2019, 8:57 AM | | |
We are officially past the midseason point of the regular season and there's quite a difference between Playoff projections for now -- and projections to the end of the season.
A spot out of ESPN's CFP mock committee top-four, Clemson has a place in half of the 14 ESPN analysts' Playoff currently. ESPN's bowl predictors are split on the Tigers being there, with Kyle Bonagura pitting Alabama and Clemson in the Peach Bowl and Mark Schlabach leaving them out.
CBS Sports projects that Clemson will face Oklahoma in the Fiesta Bowl semifinal.
ESPN's FiveThirtyEight metric still gives Clemson the best chance to make the Playoff (81 percent), ahead of Ohio State (55), Oklahoma (51), Alabama (49), LSU (33) and Penn State (21). After getting past Washington on Saturday, Oregon is given a 63 percent shot to make the CFP if they win out.
Clemson is just ahead of Ohio State in projected title chances there (22-20) and Alabama (18).
In the metrics, Clemson moved up two spots in the ESPN SP+ rankings to No. 6 in efficiency. The Tigers are still No. 3 (27.8) in the ESPN Football Power Index, behind Ohio State (31.7) and Alabama (29.9).
??WEEK 9 SP+ TOP 10??

1 Ohio State
2 Bama
3 OU
4 LSU (up 1)
5 UGA (up 2)
6 Clemson (up 2)
7 Wisc (down 3)
8 PSU (down 2)
9 Utah (up 5)
10 Auburn (up 2)

Oregon slips from 9 to 11 because SP+ saw a Wash win as far more likely (UO's post-game win exp: 26%).

Full rankings to come

— Bill Connelly (@ESPN_BillC) October 20, 2019