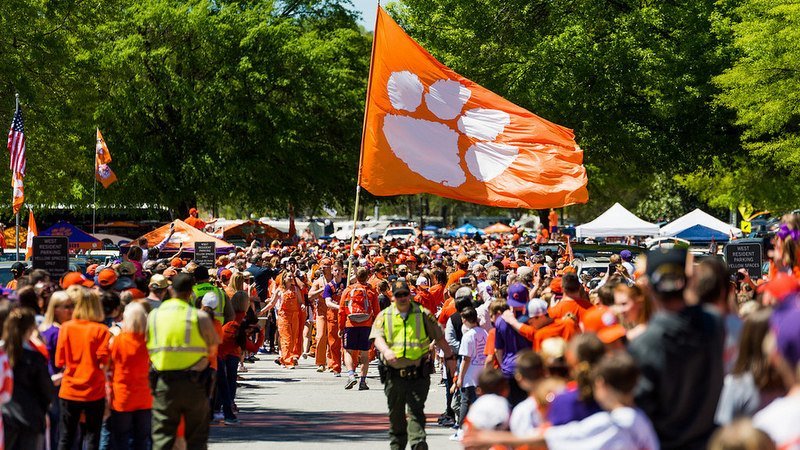 | | |
| --- | --- |
| Tiger Rag ranked No. 7 CFB fight song of all-time | |
---
| | | |
| --- | --- | --- |
| Wednesday, August 14, 2019, 8:29 AM | | |
Another day, another all-time ranking list with the Tigers included.
Sports Illustrated compiled their greatest fight songs in college football history and Clemson's Tiger Rag was ranked No. 7 overall.
"Tiger Rag has many uses across sports, but its most popular may be as the fight song of Clemson, the defending national champs," SI.com said. "Also known as "the song that shakes the Southland," its catchy "hold that Tiger!" melody is guaranteed to get stuck in your head if you're on a visit to Memorial Stadium."
The Top 10 fight songs were The Victors (Michigan), Boomer Sooner (Oklahoma), Rocky Top (Tennessee), Victory March (Notre Dame), On Wisconsin (Wisconsin), Fight On (USC), Tiger Rag (Clemson), Anchors Aweigh (Navy), FSU Fight Song (FSU), and Bow Down to Washington (Washington).