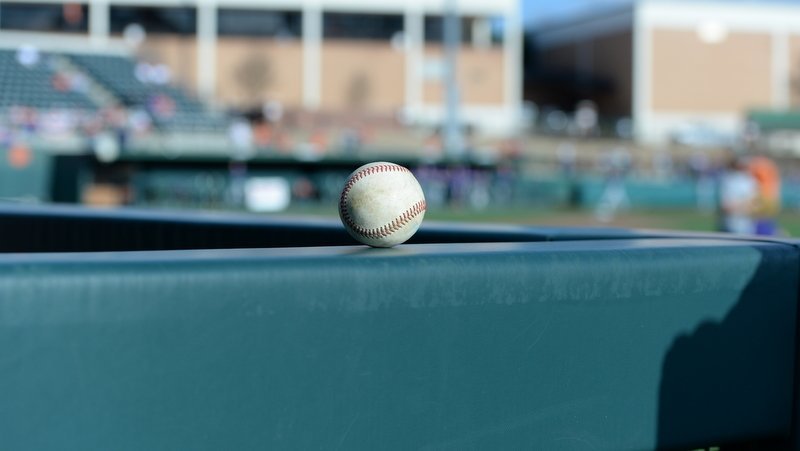 | | |
| --- | --- |
| Three ACC Teams to host NCAA Baseball Regionals | |
---
| | | |
| --- | --- | --- |
| Sunday, May 26, 2019, 9:24 PM | | |
GREENSBORO, N.C. (theACC.com) – Three ACC teams – Georgia Tech, Louisville and North Carolina – will host regionals in the 73rd annual NCAA Division I Baseball Championship, as announced Sunday evening by the NCAA Division I Baseball Committee.
The 16 total regional sites, with host institutions and records are as follows:
• Athens, Georgia – Georgia (44-15)
• Atlanta, Georgia – Georgia Tech (41-17)
• Baton Rouge, Louisiana – LSU (37-24)
• Chapel Hill, North Carolina – North Carolina (42-17)
• Corvallis, Oregon – Oregon St. (36-18-1)
• Fayetteville, Arkansas – Arkansas (41-17)
• Greenville, North Carolina – East Carolina (43-15)
• Los Angeles, California – UCLA (47-8)
• Louisville, Kentucky – Louisville (43-15)
• Lubbock, Texas – Texas Tech (39-17)
• Morgantown, West Virginia – West Virginia (37-20)
• Nashville, Tennessee – Vanderbilt (49-10)
• Oxford, Mississippi – Ole Miss (37-25)
• Stanford, California – Stanford (41-11)
• Starkville, Mississippi – Mississippi St. (46-13)
• Oklahoma City, Oklahoma (Moved due to weather effect on stadium) – Oklahoma St. (35-18)
By being awarded a regional, all 16 host institutions have also been selected to the 64-team championship field.
North Carolina will enter NCAA play as conference champion after winning this past week's ACC Baseball Championship title via tournament play in Durham, North Carolina. Georgia Tech captured the ACC Coastal Division championship, and Louisville won the Atlantic Division.
Each NCAA regional field features four teams, playing in a double-elimination format. All 16 regionals are scheduled to be conducted from Friday, May 31 to Monday, June 3 (if necessary).
Georgia Tech is hosting for the 12th time, but the first time since 2011. North Carolina is hosting for the 11th time, and Louisville for the seventh.
The remaining at-large teams, top-16 national seeds, first-round regional pairings and site assignments will be announced at noon Monday (May 27). The one-hour program will be shown live on ESPNU. The committee will set the entire 64-team bracket through both the super regionals and the first round of the Men's College World Series and will not reseed the field after play begins.
Selection of the eight super regional hosts will be announced on www.NCAA.com/cws, Tuesday, June 4 at approximately 8 a.m. (ET).