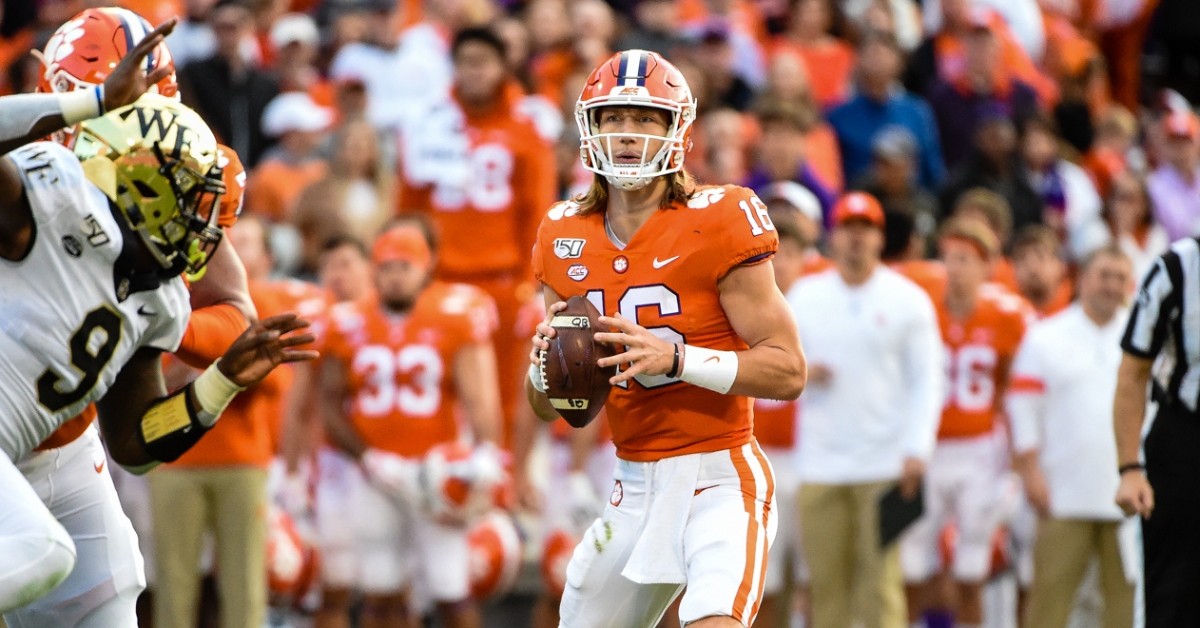 | | |
| --- | --- |
| Latest Playoff picture for Clemson after week 12 | |
---
| | | |
| --- | --- | --- |
| Sunday, November 17, 2019, 8:25 AM | | |
Clemson took another step toward solidifying its role in the 2019 College Football Playoff, while a loss in a victory stood most prominent in the projected top-4 overall.
Alabama QB Tua Tagovailoa went down for the season after sustaining a hip injury with the Crimson Tide up 35-7 at Mississippi State. Despite suffering a loss and losing control of its SEC title chances, Alabama was still in the projected top-four for half of ESPN's mock committee rankings last week -- that changed to zero after Tagovailoa's injury on Saturday. LSU averages out to a projected No. 1, although Clemson has one first-place vote, and Ohio State projects to No. 2 with Clemson next and Georgia rounding out that top-four currently.
Elsewhere, Oklahoma saved its one-loss CFP hopes by rallying from down 28-3 to win 34-31 at previously-unbeaten Baylor. That undefeated pool shrunk further earlier in the day with a 23-19 loss for Minnesota at Iowa, leaving just Clemson, LSU and Ohio State in that tier.
Playing some scenarios on FiveThirtyEight's Playoff model, Oklahoma has the best shot for the final Playoff spot if the top-three win out (54) -- and Oregon (42) and Alabama (4) do as well -- chances increasing if Utah takes the Pac-12 crown even at 12-1 (64 percent for OU; 30 percent for Utah; 5 percent for Alabama). CBS Sports has projected LSU hosting Oklahoma in the Peach Bowl and Ohio State and Clemson rematching in the Fiesta. The Buckeyes finish their regular-season slate with a Big Ten title spot on the line hosting fellow Playoff hopeful Penn State on Saturday and then they travel to Michigan.
Going into the weekend before Tagovailoa's injury, ESPN's Playoff Predictor gave the Crimson Tide easily the fourth-best odds at making the CFP (40 percent; 32 percent for Oregon, 25 percent for Georgia and 11 percent for Oklahoma).
Alabama, which was ranked No. 5 this week by the Playoff committee, may not see a change in its place in the rankings this week, however.
"As for football, three weeks remain in the season, and the selection committee doesn't project ahead," CFP executive director Bill Hancock told ESPN in response to the Tagovailoa injury.