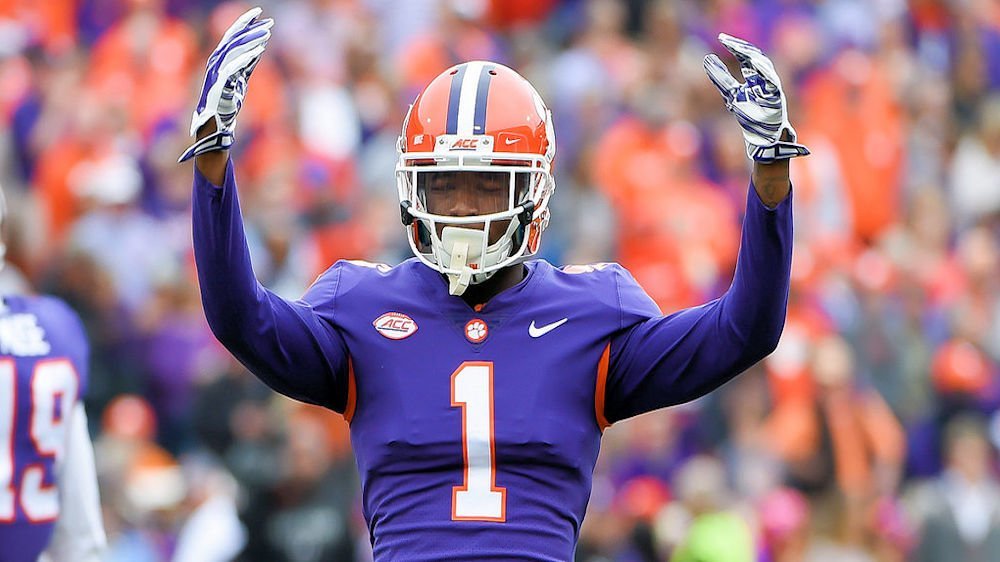 | | |
| --- | --- |
| Clemson ranked No. 1 in ESPN's Football Power Index | |
---
| | | |
| --- | --- | --- |
| Sunday, November 18, 2018, 1:00 PM | | |
Clemson is back where it started the season in ESPN's Football Power Index: No. 1.
The Tigers (30.7) and Alabama Crimson Tide (30.4) are close at the top and have run away from the pack, followed by Georgia (25.2), Michigan (23.8), Oklahoma (20.8) and Notre Dame (20.2).
On offense, Alabama paces the FBS (96.6) with Playoff contenders Oklahoma (96.6), Georgia (90.5), Washington State (83.5) and Clemson (79.6) all in the top-six.
On defense, Clemson is No. 1 (93.9) and Alabama, No. 2 (93.9), with Michigan No. 4 (86.9) and Georgia No. 6 (82.8).
ESPN's metric isn't a big fan of Alabama (78) or Clemson (118) on special teams, with Georgia (27), Oklahoma (28) and Michigan (32) holding top-35 units there.
The FPI gives Clemson a 90.1 percent chance of winning out and a 95.7 shot at the ACC crown. Alabama is given a 58.8 percent shot to finish undefeated and a 64.5 percent chance at the SEC title.