| | |
| --- | --- |
| Sam Wyche visits Clemson, talks Chad Morris and Clemson offense | |
---
| | |
| --- | --- |
| Friday, December 27, 2013 11:30 AM | |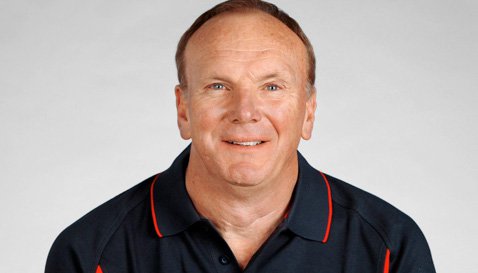 CLEMSON – Sam Wyche was on Clemson's campus one day last week, and watched one of Clemson's bowl practices as the Tigers prepare to take on Ohio St. in the Orange Bowl. Wyche, known as an offensive coach that didn't mind changing things up, was especially interested in watching offensive coordinator Chad Morris and his offense.
Wyche was on hand with Kevin Jones, the President of the South Carolina Football Hall of Fame, to let one of Clemson's players know that the player had won the Player of the Year (announcement forthcoming), and he took the time to sit back and watch practice.
"We got to watch most of practice today. Coach (Dabo) Swinney is always so cordial," Wyche told TigerNet in an exclusive after the practice. "He is one of the great ones in terms of media relations and public relations and football coaching specifics."
Wyche played quarterback at Furman from 1963-65, and from1968–1970, he played for the Cincinnati Bengals. From 1971 to 1973, he played for the Washington Redskins, who appeared in Super Bowl VII. In 1974, he played for the Detroit Lions. In 1976, Wyche played for the St. Louis Cardinals and the Buffalo Bills.
From 1984 to 1991, he was the head coach the Bengals, and that team became one of the pioneers of using the no-huddle offense as a base offense. He said that watching Morris and HUNH (Hurry Up No Huddle) brought back a lot of memories.
"It is still football. You don't go back and have the privacy of that huddle when you go no-huddle, you just talk in front of the defense," Wyche said. "You just talk in a language they don't understand, so they don't understand the play that is coming. The game is constantly evolving. I was fortunate to be on the front end of the no-huddle move back in 1984. I suffered for five years in the NFL because nobody else was doing it and they didn't think it was right. We finally broke through. It is a fun game to watch – faster-paced and higher scoring and you can't go to the concession stand as often. That is about the only downside."
Wyche he got the idea for the no-huddle from Tom Moore, who taught the concept to Wyche and then line coach Jim McNally. Moore then took the offense and taught it to Peyton Manning at Indianapolis.
"Tom Moore was a good friend of mine and he talked a lot to us when we were at Cincinnati," he said. "He came down and talked to myself and Jim McNally, and we used it with the Bengals. He then took it to Indianapolis where Peyton took it to another level. Peyton is just such a smart player."
Wyche said that many of the great offensive minds have a lot in common, and that he can tell Morris has the respect of his players.
"I know the players respect him, I can tell you that. I can watch the body language on the sidelines and I can watch the body language out there on the practice field. That is important – when the players respect you they listen to what you have to say and they buy in.
"He has got some good ideas. He thinks just far enough outside the box to not get into trouble but far enough outside the box to where the other guys haven't caught up. It's fun to watch him coach and to watch his teams play."
I asked Wyche what he thought about Clemson's matchup against Ohio St. in the Orange Bowl, and he said that bowl games are hard to predict.
"Bowl games are strange, and I will tell you why they are strange," he said. "It's going to be a good one. You have two good teams playing, with two good coaching staffs putting them together. Two great fan bases, so there will a lot of noise there, too. But bowl games are funny because you get out of the rhythm of the season, and when you get out of the rhythm of the season some teams and some players within that team react negatively or positively to that rest, and they respond negatively to the lack of repetition that they are used to. I guess we will see on game day how that works out."