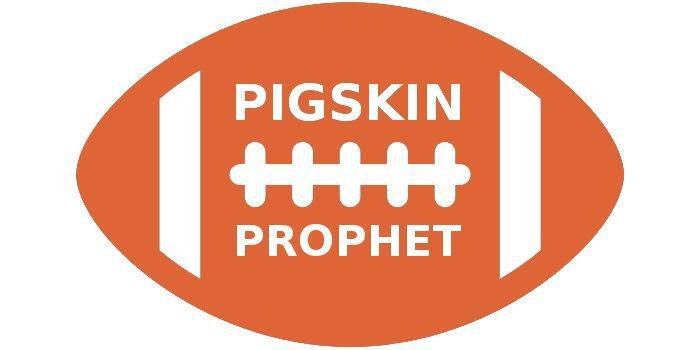 | | |
| --- | --- |
| Pigskin Prophet: Medline Neck Brace Edition | |
---
| | | |
| --- | --- | --- |
| Thursday, September 14, 2017, 12:01 PM | | |
The games will start to get better next week. Schools across the country will begin to finish up their paycheck games this week and the start of conference play starts in earnest for most schools next weekend. In the meantime, the Medline Neck Brace Game of the Week takes center stage.
That means the Pigskin Prophet and his truck are busy, busy, busy, and this past week was no exception.
After moving several coaches last week, I thought I might get the chance to relax and concentrate on picking football games this week, but a phone number popped up on my phone with a Louisville area code earlier in the week.
To be honest, I was expecting it. Louisville is going all out to beat Clemson this week in what has become the most important game in program history. It's a blackout (even though I am not sure how they're supposed to play in the dark), they've changed the game time to allow Coach Bobby Petrino some motorcycle time earlier in the day, and they have GameDay. On top of that, Papa John is offering a free pizza to those with ticket stubs every time Lamar Jackson gets tackled and doesn't whine to an official (he won't be giving many away).
But the Cardinals have taken it to yet another level in an effort to get fans to the game – and no they didn't ask Rick Pitino about hosting recruits. They have decided on a promotional giveaway, and I have to run to St. Louis and pick up the giveaway and make it back in time for the gates to open.
Yep, the first 25,000 fans through the gate get a free Bobby Petrino neck brace. Could come in handy.
Now, on to the picks, which are limited because the schedule really stinks this week. And please remember, this is all in fun. If you can't take the heat, turn on the air conditioning.
SATURDAY
TENNESSEE AT FLORIDA
The Winners in Life travel to take on Shark Boy in what used to be a primetime, must-see matchup. Used to be. Now you would rather watch a good game out of the MAC instead of watching these two flounder around for four quarters. Someone has to win, so…………FLORIDA 17, TENNESSEE 16
MERCER AT AUBURN
Auburn takes an early lead, but Austin Bryant sacks him seven times. Nah, just kidding. Mercer does. Auburn still wins. AUBURN 48, MERCER 7
SOUTHERN AT UTSA
Who?????????????????
KENTUCKY AT SOUTH CAROLINA
The SEC Least is abysmal, and this game will be dismal to watch unless you are a fan of either program. The Cats have had South Carolina's number the last few years – heck everybody has – but the Gamecocks have taken a step forward this season. The Great Chicken Resurgence has occurred because the defense has been pretty good, and their young quarterback (who is just 34 years old and only supposed to be in eighth grade) has struggled at times. The Resurgence continues against a very weak schedule. GREAT CHICKEN RESURGENCE 27, KENTUCKY 20
CLEMSON AT LOUISVILLE
Ah, revenge is in the air. Louisville, which might be the worst-coached team in all of college football but has the best player in the sport, hosts Clemson in this weekend's best game. The one-man show that is Cardinal football is 2-0, but only because Jackson has been electric against two of the worst defenses in all of college football. This week will be a little different, and somehow I get the feeling there won't be a kindly Arkansas Highway Patrolman there to save the day for Petrino when the wreck happens. The Baby Birds are putting everything they have into this game, and they are wound tighter than Sister Sadie Dinkins' beehive hairdo on Homecoming Sunday. When you're wound that tight, something is gonna break. Those free neck braces might come in handy….TIGERS 34, FIGHTING LAMARS 20
TEXAS AT USC
The Real USC plays host to Texas in a rematch of a classic title game, and while Texas doesn't have a Vince Young on the roster, The Real USC has a pretty good Leinart-type in signal caller Sam Darnold. Troy just has too many playmakers, and they have the home field advantage with Snoop Dog passing out, ummm, party favors in the tunnel during pregame warmups. Tom Herman got the Texas gig, lost his first game and immediately blamed Charlie Strong, which shows he is under all kinds of pressure. It won't get easier after another loss this week. THE REAL USC 37, TEXAS 21
LSU AT MISS. STATE
Ed Orgeron takes his Bayou Bengals over to Starkville for a date with the cowbells. This one should be a good measuring stick for both programs, who play out of conference schedules dotted with the East Fork Missionary Baptist Church Ladies Bible Class. The cow bells will be loud and proud (as proud as you can, I guess, for ringing a cowbell in a backwater like Starkville) and Dan Mullen will have the Bulldogs ready for the Tigers. The cowbells keep it close, but LSU pulls away late in the Battle To Finish Behind Alabama Again. LSU 30, MISS ST. 23