| | |
| --- | --- |
| Pigskin Prophet, Cupcake edition: Can South Carolina upset Wofford? | |
---
| | |
| --- | --- |
| Thursday, November 16, 2017, 5:01 PM | |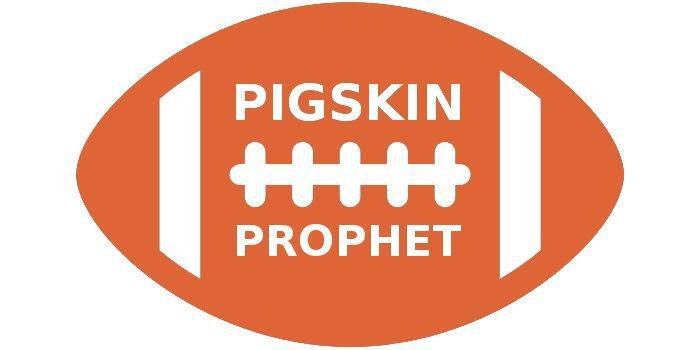 Ah, cupcakes. Who doesn't love a good cupcake? I know I do, and so do college football teams who look for an extra win at the end of the season. The cupcake – a team they should beat without breaking a real sweat – gets a nice paycheck and the host team gets a win without a lot of effort.
The week before rivalry week is also known as Cupcake Week around college football.
Clemson has scheduled The Citadel. Alabama has scheduled Mercer. Auburn scheduled Louisiana-Monroe. Florida St. scheduled Delaware St. Oklahoma scheduled Kansas. Florida scheduled UAB in the hopes it would be an easy win, but now that's up in the air. And Wofford scheduled South Carolina in the hope they get their 10th win.
Yep, there aren't a lot of marquee matchups out there this week. Next week will be the big week as several rivalry games will impact the College Football Playoff.
Until then, let's have a little fun with this week's sugar-laden schedule.
SATURDAY
VIRGINIA AT MIAMI
Miami has won two big games and the nation has fallen in love with the gold chain bought at the pawn shop down on Bay Drive. However, can the Hurricanes get up for another week without the use of strippers and cocaine? The Cavaliers aren't a pushover anymore, not with Stallion Mendenhall at the helm, and a sleepy Miami team playing in front of its usual 294 fans might be ripe for the upset. It will be close for a while, then the Canes wake up and pull away. MIAMI 30, VIRGINIA 23
MICHIGAN AT WISCONSIN
One thing is for sure – the FAA can sit this one out because neither team will win through the air. Michigan can only run the ball, and Wisconsin excels at stopping the run. Wisconsin doesn't like to pass, but Michigan plays good defense. Wisconsin will complete a few more passes, we will see a lot of running plays and people will wonder, 'Hey, whatever happened to Jim Harbaugh?' In a close yet boring game that only curds will enjoy….WISCONSIN 17, KHAKI PANTS 9
MISS ST. AT ARKANSAS
Poor Dan Mullen. He had the Crimson Tide beat last week, and then made the same mistake every other coach in America makes every week – he didn't play to win, he played to not lose. And lost. Everybody in the country knew when he decided to not go for it on fourth down late that Alabama would win, and that's exactly what happened. This week, he gets Hot Seat Brett and an Arkansas team that can't seem to find any identity and fired its AD this week. The good thing about Brett, however, is that he hasn't shacked up with any volleyball players recently. Tha't's a win at Arkansas. MISS ST 31, ARKANSAS 20
TEXAS AT WEST VIRGINIA
It hasn't been all sunshine, rainbows and unicorns for Tom Herman at Texas this season. The Horns are 5-5 and need another win to be bowl eligible, while the Mountaineers are the same team they've been every year under Mullett. They somehow always find a way to be really average. That sets up the Battle of the Averages in Morgantown, where a local church has promised free wedding ceremonies based on two conditions – the mountain folks beat the folks from Texas and she's no closer than your third cousin. Sounds like a lot of wedding music in the hills to me. WEST VIRGINNY 33, TEXAS 26
KENTUCKY AT GEORGIA
The Bulldogs didn't handle the pressure of being No. 1 with grace. Instead of going down to Auburn and making a positive statement, they the made the statement that they aren't quite ready for primetime. The puppies take on another SEC East loser this weekend in Kentucky, whose main claim to fame in recent years is that they beat South Carolina like the proverbial drum. The Bulldogs will be angry after last weekend's showing, and UGLY 19 will poop on the sidelines after getting scared by the Wildcat cheerleaders. Once the game starts, however, this is SEC Least football at its finest. GEORGIA 21, KENTUCKY 10
WOFFORD AT SOUTH CAROLINA
The Terriers scheduled this one in the hopes they could be like The Citadel and pull off the upset against the Cawks. South Carolina's quarterback is now 67 years of age and is supposed to only be in the 9th grade – I have no idea what all that means – and he will have his fellow yard birds wary of losing another laugher. The Terriers are full of fight – heck I am pretty sure they would finish third in the SEC East this season – and the gamehens and their fans aren't gonna like the fact that this one is close. But close it will be. For a while. HENS 31, TERRIERS 22
THE CITADEL AT CLEMSON
The Bulldogs are hopeful they can pull of the upset, but they will notice something different when they enter Clemson – Death Valley doesn't look like someone sprayed a cockroach with melted doo doo ice. They will also notice all of our young ladies are upright (lol), none of our young men are fighting each other and none of our fans are getting "friendly" with each other in the stands. Clemson also plays championship football, while the Gamecocks are good at equestrian. CLEMSON 41, THE CITADEL 6