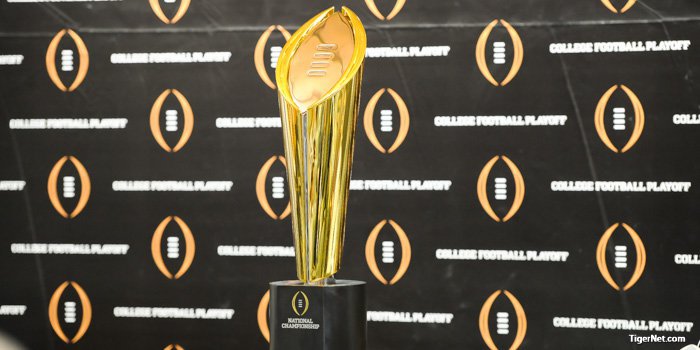 | | |
| --- | --- |
| Money Crunch: The cost of doing business in big-time college athletics | |
---
CLEMSON – Everything costs more these days, something that Clemson Athletic Director Dan Radakovich knows all too well.
It was announced earlier this week that head coach Dabo Swinney would receive a restructured contract that places him among the highest-paid coaches in the country. Add in a new football operations center with a hefty price tag and construction going on all over campus and money is a big topic.
However, Radakovich says that the new football operations center is being built with private donations. That still doesn't ease the pain of running a big-time operation.
"All of the buildings that we are building are solely through dollars that came from private individuals," Radakovich said. "Nothing operationally is associated with that. But our operations get bigger. Costs more to recruit, costs more to travel. Costs more to pay for our personnel benefits within the university."
A proposal was announced earlier this week that would charge students $225 for football tickets in the lower bowl, a proposal that was met with howls of protest. Radakovich says it's the cost of doing business and that the athletic department has to be creative to maintain solvency.
"Those are things that we have to continue to move forward and create new revenue streams to make sure that we can operate, not only our football program but all of our programs," he said. "Because we have 19 sports right now, and we want to be good in all 19. Our men's soccer team played for the national championship; that's important to us. We need to be able to do more of that with some of our other sports, and that is where some of the creative revenue has come forward."
Many think that Clemson reaped a financial windfall from the College Football Playoff and National Championship, but Radakovich said there is a gap between what Clemson earned and what was spent.
"We will spend somewhere in the neighborhood of $5.5 million, and we will get about four million or so in money that comes from the travel allotments, so you can see there's a gap there, and we are going to have to absorb that gap in our budget for this year," he said. "You have moneys put aside, a lot of times you look at it for rainy days. Sometimes they're put aside for sunny days, too. Things that are good. But long term we do need to move forward, and as I have said- IPTAY has done a phenomenal job of upping their game and doing some creative things fundraising wise. We need to do some things as it relates to our sponsorships and licensing and things of that nature to kind of equate to our value now. Our value is moving up as an athletic program and as a university and we have to make sure that we continue to move along with our revenues the same way."

Upgrade Your Account
Unlock premium boards and exclusive features (e.g. ad-free) by upgrading your account today.
Upgrade Now