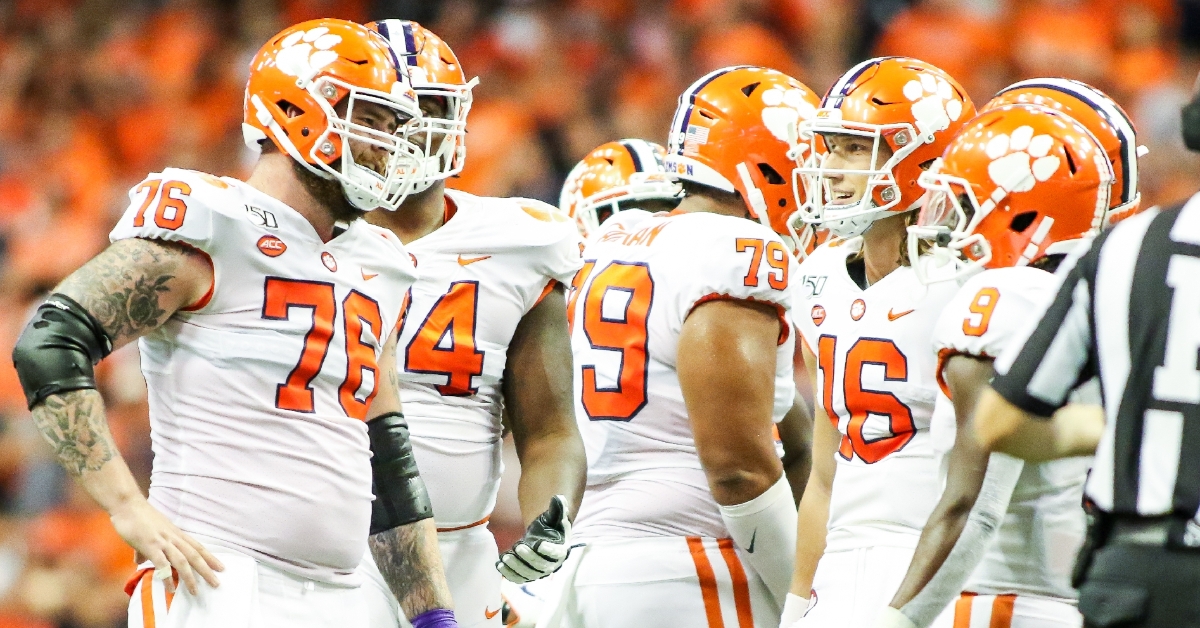 | | |
| --- | --- |
| Jeff Scott says his offense not worried about the outside noise | |
---
| | | |
| --- | --- | --- |
| Tuesday, September 17, 2019, 7:01 AM | | |
CLEMSON – Clemson's offense is averaging 39 points per game, a whopping 544 yards of total offense, 251 yards rushing and 293.3 yards through the air. That is balance and domination at its finest, and the offense isn't even clicking on all cylinders. When it does, watch out.
Co-offensive coordinator Jeff Scott met with the media Monday to discuss the offense through the season's first three weeks, and he said the goal isn't about numbers, it's about getting better.
He also said he's heard the criticism levied by many, but says outside influences don't mean anything inside their building.
"It's all about improving. It's not about the outside expectations, the outside noise," Scott said Monday in the indoor practice facility. "From the outside, everybody is going to want this offense to be perfect. We can't worry about that. We have to worry about playing to our standard, and we haven't quite played to our standard for four quarters. And still have a had a lot of success, so it's encouraging to think about what we can do when we do play to that standard. And we are not far off. It's just a few plays here and there and the consistency. I think that will come."
Scott said the players know they have room to improve.
"It's still good early in the year to go in that film room and coach and guys see they have a lot of things to improve," Scott said. "It's good to keep our guys hungry this early. The goal is to get better each week, and even though we haven't gotten to that top ceiling where we want to be, I do feel like we're improving and getting close."
Clemson has won 18 consecutive games and has won 13 games by 14 or more points, the fifth-longest streak in the country since 1936. As a result, Scott knows the Tigers get every other team's A-game.
"There's no doubt with the success we've had as a team, everybody has our game circled and we are going to get everybody's best shot," Scott said. "I think early on they did a really good job, a lot of guys around the box and forced us to make some throws. We made some and missed some. The guys we have, we want to hit every single one of them. And we're just not quite there yet this early in the year.
"It's a matter of guys seeing it, learning from it. We got some different coverages Saturday than we got the first two games. Even though we expect to win all those matchups, we didn't. So there will be guys watching video and learning from some of their releases and going back in practice and focusing on those things."