| | |
| --- | --- |
| Decibel up? Clemson chases sound record versus the 'Noles | |
---
| | |
| --- | --- |
| Wednesday, October 16, 2013 4:52 PM | |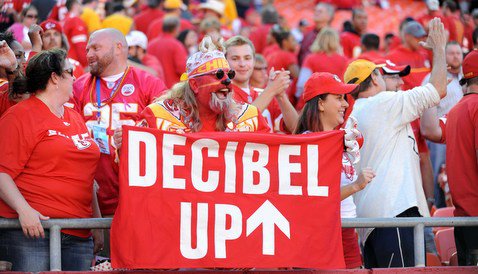 CLEMSON – Clemson fans have a chance to get into the Guinness Book of World Records Saturday night when the No. 3 Tigers host No. 5 Florida St. in a showdown of national powers, but the noise level will have to be higher than it was when Clemson opened the season against Georgia.
The current Guinness World Record of 137.5 decibels was set just last week at Arrowhead Stadium in Kansas City. Prior to Kansas City claiming the title last weekend, fans at CenturyLink Field in Seattle registered a 136.6 on Sept. 15, 2013.
Mike Money, Clemson's Assistant Athletic Director for Marketing & Game Management, told TigerNet Wednesday afternoon that officials at the university have wanted to chase the record for a while.
"It's something that has been discussed for a little while, and when it hit in the NFL with the Seahawks and Kansas City doing it, it was something that was a little more out there," Money said. "We thought that a couple of NFL teams have achieved it, and it hasn't been done in the college ranks, so we thought we would give it shot and get it done here at Clemson."
Clemson fans have differing opinions on the loudest they've ever heard Death Valley – I personally think the Miami game in 2005 was the loudest – and Money said he can't find where there have been any official records kept.
"I am not convinced there has been any kind of decibel level kept on any official level," he said. "There are of course those games that you hear people talking about, but this is really the first year we have had a decibel reader in the stadium. And it's not something we log every day – we do it more for the fan experience. We did it a lot during the Georgia game."
The noise level was loud against the Bulldogs, but not record loud.
"We didn't break any records in the Georgia game," Money said. "It got up into the 120's, and we really didn't try to get people involved. So it felt close enough at that point that we felt this might be doable."
Money said that the Clemson officials have made sure this will be an official attempt – the only unknown is whether or not a Guinness official will be in attendance.
"We have actually had a quick turnaround with them," he said. "There are two different routes you can do with – you can have someone on site, and if they do the measurement on site they can certify it immediately. It is a done deal and certified that we have the new record. If they aren't on site, it takes a little longer and we have to wait on them to get the paperwork done. But I think we might have someone on site Saturday night, and they should be able to verify for us."
Money said that Clemson's first defensive series would be a good time to break the record, but there will obviously be plenty of chances for that to happen.
"This needs to continue all game long," he said. "It needs to start with the first series and continue all game long. And a lot of people have asked me, 'What if we don't break the record?' Even if we don't, at the end of the day we have tried to create the best atmosphere we can in the stadium and create a homefield advantage. We are helping creating an amazing atmosphere in Death Valley, and that is a win-win."