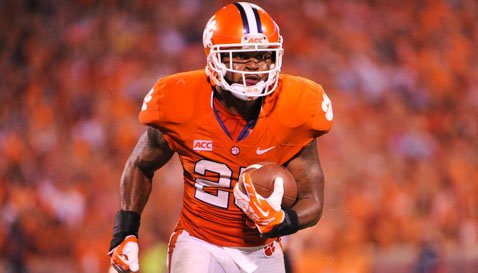 | | |
| --- | --- |
| Clemson vs NC State Prediction | |
---
| | | |
| --- | --- | --- |
| Thursday, September 19, 2013, 8:35 AM | | |
Another trip to Raleigh for the Clemson Tigers, another trip as a team ranked in the top 10 nationally.
The last time Clemson made the trek to Carter-Finley Stadium, a 7th-ranked Clemson team was stunned and humiliated by the Wolfpack by a 37-13 tally. The Pack scored 27 points in a critical second quarter and never looked back. Last season in Clemson, the teams combined for 1,351 yards – 754 by Clemson and 597 by N.C. State.
Overall, the Tigers have won eight of the last nine between the two teams, but nine of the last 16 have been decided by eight points or less.
Will this be another ambush? Will this be another close game in the series? Or will talent rule the day?
WHAT: No. 3 Clemson at North Carolina St.
WHERE: Carter-Stadium (57,583) – Raleigh, NC
WHEN: Thursday, September 19th, 7:31 p.m.
LINE: Clemson -14½, Over/Under 66½
TV: ESPN
WHEN CLEMSON HAS THE BALL
Quick, name some of N.C. State's defensive starters. How many did you name? If you could name more than one or two, I would be very impressed. N.C. State has started two different players at the middle linebacker spot over the first two games – Zach Gentry and Robert Caldwell. Those two players had a grand total of five snaps from scrimmage in 2012, but Caldwell leads the team with 13 tackles. Junior defensive end Art Norman leads the team with 90 snaps so far this season, but the Pack have just four sacks in the first two games. Word on the street is that offensive coordinator Chad Morris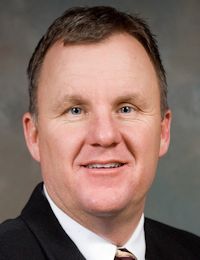 Chad Morris
Offensive Coordinator / QBs
View Full Profile has cooked up something different for this game, but he will have to find someone to pick up the slack for wide receiver Charone Peake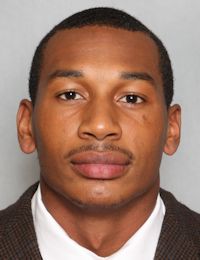 Charone Peake
Jr. Wide Receiver
#19 6-3, 200
Moore, SC
View Full Profile , who tore his ACL last week. The worries about the running game looked like they were over after a nice start against Georgia in week one, but failed on a 4th-and-1 in the red zone against S.C. State in week two. Will we see more of Zach Brooks or will Roderick McDowell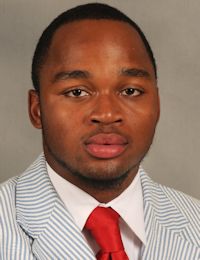 Roderick McDowell
Gr. Running Back
#25 5-9, 195
Sumter, SC
View Full Profile McDowell carry the load? Can Adam Humphries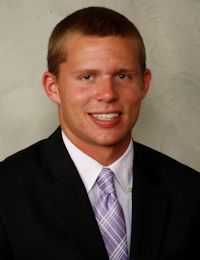 Adam Humphries
Jr. Wide Receiver
#13 5-11, 190
Spartanburg, SC
View Full Profile give quarterback Tajh Boyd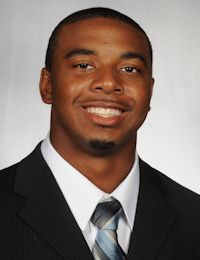 Tajh Boyd
RS Sr. Quarterback
#10 6-1, 225
Hampton, VA
View Full Profile a consistent third down option? Will the offensive line fare better this week? There are plenty of questions for the Clemson offense, and maybe last week wasn't the ideal time for an off week. But the guess here is that Morris took the extra practice time to get his offense dialed in. Look for Boyd to take the short stuff, especially on third down, and for the running game to look more like it did in week one. N.C. State gave up over 300 yards through the air to Richmond last week, and I just don't see them really stopping Sammy Watkins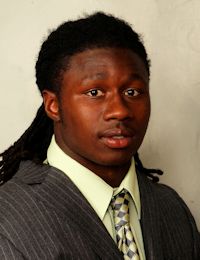 Sammy Watkins
Jr. Wide Receiver
#2 6-1, 205
Fort Myers, FL
View Full Profile and Martavis Bryant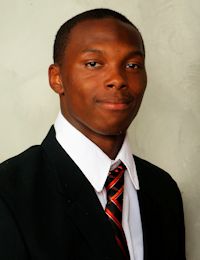 Martavis Bryant
Jr. Wide Receiver
#1 6-5, 200
Calhoun Falls, SC
View Full Profile . Five of the top six leading tacklers from last season departed after last season, and outside of a few veterans on the defensive line this is a very young and inexperienced defense with only three seniors on the field in most groupings. The entire defense is littered with new starters and former walk-ons, and getting Morris' offense after a week off isn't exactly a grand prize.
ADVANTAGE – CLEMSON
WHEN N.C. STATE HAS THE BALL
Starting quarterback Pete Thomas is a transfer from Colorado State who had mixed results in his playing time with the Rams. He took over after Brandon Mitchell was injured early in the opener, but in two games against marginal competition Thomas has yet to throw a touchdown pass and has tossed three interceptions. N.C. State has rushed for over 212 yards per game so far this season, with junior running back Tony Creecy and freshman Matt Dayes getting most of the carries so far. Last year's leading receiver is back in Quintin Payton, but he has been overshadowed by freshman Marquez Valdes-Scantling and small speedster senior Rashard Smith, who each have 12 catches through two games. The big question for the Pack offense is, can they keep up with Clemson in a shootout? The guess here is no, and that's why I think new head coach Dave Doeren and offensive coordinator Matt Canada will try to pound the ball with Creecy and use Dayes as a change-of-pace back. N.C. State has a huge offensive line, and it will be up to Clemson's defensive tackles and ends to keep the linemen off the linebackers so they can make plays. Thomas isn't exactly fleet of foot, but he has been able to move the chains and convert on third down when he has needed to. Can the Pack run on Clemson's defense like Georgia was able to, or will the Tigers stiffen up like they did against lesser competition in S.C. State? The Pack will undoubtedly throw out a few new wrinkles and will be able to move the chains at times. But will it be enough?
ADVANTAGE – SLIGHT TO CLEMSON
SPECIAL TEAMS
The most experienced players on the 2013 Wolfpack squad in terms of games started is the talented trio of Niklas Sade, Wil Baumann and Scott Thompson at placekicker, punter and long snapper. Sade and Thompson have started all 28 games of their State careers, while Baumann missed just one game due to a pregame injury in 2011. Sade has connected on all seven of his attempts this season, and Bauman is averaging 41.57 yards per punt so far. Clemson's Bradley Pinion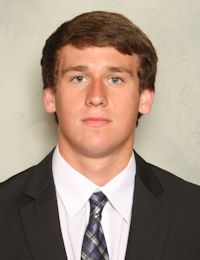 Bradley Pinion
So. Punter
#92 6-5, 230
Concord, NC
View Full Profile has been stellar at both punter (43.82 yards per punt) and on kickoffs. Chandler Catanzaro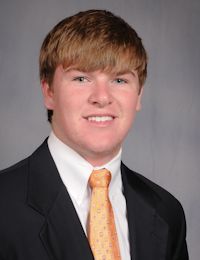 Chandler Catanzaro
Gr. Punter / Kicker
#39 6-2, 195
Greenville, SC
View Full Profile is an All-American for a reason. Both teams have been solid in punt return and kickoff return defense. Neither team has had a game-breaking return.
ADVANTAGE – SLIGHT TO CLEMSON
WHAT WILL HAPPEN
The Wolfpack are 9-9 in Thursday night games on ESPN, while Clemson is just 2-9. The Pack knocked off No. 3 Florida St. last season in Raleigh, and have a history of coming up with one big upset each season. So all of that helps, right? Not in the least. Clemson had three road games last season in which everyone expected them to pull a Clemson – at Wake Forest, at Boston College and at Duke. Each week, the experts put Clemson on upset alert and talked about trap games. Each week, Clemson head coach Dabo Swinney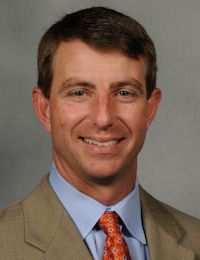 Dabo Swinney
Head Coach
View Full Profile talked about nameless, faceless opponents. What happened in those three road "trap" games? Clemson outscored the opposition 143-64, an average of 47.6 to 21.3 points per game. Can the Wolfpack spring the upset? Absolutely. Anything can happen in college football. But this Pack team isn't anywhere nearly as talented as those N.C. State teams of the past – at least not right now – and 14 players have earned their first career starts in the first two games. Eleven first-year freshmen have played. The line may be 14, but it would take Clemson playing its worst game in two years and the Pack playing lights out for the upset to occur. In fact, I will go with the same score from two years ago, but with a different winner.
FINAL SCORE: CLEMSON 37, N.C. STATE 13
---
GUEST PREDICTIONS
---
Mickey Plyler
- 6-9AM on WCCP 104.9FM EST -
41-20 Clemson

Nikki Steele - TigerNet Writer - 37-17 Clemson

Tony Crumpton - TigerNet's Associate Editor - 63-17 Clemson

Lawton Swann - Clemson Sports Talk / TigerNet Talk - 45-20 Clemson

Pigskin Prophet - Clemson

Butt-head - Friend of the Prophet who said anyone could do this - 34-17 Clemson
| Game | Actual | David Hood | Mickey Plyler | Tony Crumpton | Nikki Steele | Lawton Swann | Pigskin Prophet | Butt-Head |
| --- | --- | --- | --- | --- | --- | --- | --- | --- |
| Georgia | 38-35 CU | 37-34 CU | 31-28 CU | 31-28 CU | 34-31 CU | 37-31 CU | 39-34 CU | 48-31CU |
| SC State | 52-13 CU | 55-13 CU | 56-10 CU | 63-17 CU | 56-16 CU | 57-10 CU | 60-13 CU | 63-21 CU |
| Points | - | 6 | 2 | 2 | 2 | 2 | 2 | 2 |
* Points: 3 pts for best prediction of the week (tiebreaker is Clemson score), 1pt for picking the correct winner

-