| | |
| --- | --- |
| Choosing A Rival: Which School Would Be Your Choice? | |
---
| | |
| --- | --- |
| Monday, June 29, 2015 8:01 AM | |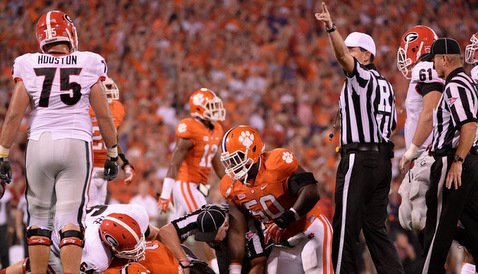 Is it possible to just create a rival out of thin air, and if you could who would you pick?
The reason I ask? The obvious machinations recently of UConn head coach Bob Diaco to try and create a rivalry – almost out of thin air – between the Huskies and the University of Central Florida.
First some background – both schools are part of the American Athletic Conference, and UConn simply doesn't have a natural rival after the conference shifts of recent seasons and they wound up in the AAC and not the ACC. In 2014, UConn beat Cental Florida in an upset - it was UConn's only win against an FBS team, and UCF's only loss to a conference opponent – and apparently Diaco used his postgame press conference to try and drum up support – any kind of support – for the school's becoming rivals.
We're excited about this North/South battle," Diaco told reporters. "You want to call it the Civil Conflict? Maybe I'll win my money and make a trophy. I'll buy it myself. Put a big giant Husky and a big giant Knight on it. Make a stand. Put it in our hallway. The Civil Conflict. The loser, maybe they've got to put nutmeg on the stand when it's not there and we'll put a sack of oranges."
The media naturally didn't jump up and run with the idea, so Diaco took it a step further in a few weeks ago and had a trophy created and even repeated the name of the rivalry, "The Civil Conflict." UConn tweeted out a picture of the trophy – and Twitter was quick to respond. Included was the response from Central Florida, and that school had no idea they were included in the rivalry.
First day back on campus for #UConnFootball! And just 130 days until the next Civil Conflict with @UCF_Football ! pic.twitter.com/RgOkXiob0T

— UConn Football (@UConnFootball) June 1, 2015
People pointed out the schools are over 1,200 miles apart and don't exactly have a long history – they've played exactly twice and that was each of the last two years. It's obvious it was a ploy by Diaco to get someone – anyone please – to be a rival for his school. Diaco then told the New Haven Register than UCF didn't need to play along for it to be a rivalry.
"Why do I have to call their athletic department to say that we've got them targeted as our rival, period? What control over that would they have? What do I care what they think? If they don't want to be a part of the trophy, I don't care about that either," Diaco said.
It's comical, and smacks of desperation for a basketball school in a college football world, but it got me to thinking: If you could choose another rival for Clemson, who would it be? Would it be a team that was close geographically?
If you look at schools that are close geographically – you would look at Tennessee, Auburn and Georgia as the three most obvious. Knoxville and Auburn are all under four hours drive time from Clemson, and the Clemson-Auburn rivalry has gained a little steam in recent years – Clemson and Auburn played three consecutive seasons recently and the teams will start another two-year series in 2016. With Tennessee there isn't a ton of history, but the schools go after the same recruits and have similar fan bases.
Would it be a team already in the ACC like Georgia Tech, a team the Tigers already have to play each season and which the two schools have a very real hate-hate relationship? Would it be Florida St. and the fantastic rivalry that already exists?
Or would you choose for the ACC to do away with Georgia Tech and add Virginia Tech as the cross-division rival? Clemson and Virginia Tech are similar football-first schools, and the teams have had some intriguing matchups over the years. Imagine playing the Hokies in Blacksburg once every two years with Tech playing in Death Valley every other season. That's a lot better than Bobby Dodd and Atlanta – it's a true football atmosphere with rabid fans.
Or would you go with a nationally-recognized power? Someone like an Ohio St. or Alabama or Oregon? How about LSU, with the teams alternating playing in Deaf Valley and Death Valley each season? If you wanted to stretch it out a little geographically, how about playing another school with a military tradition in Texas A&M? Both schools have amazing traditions and great fans.
To me, however, the choice is easy and there is already a rivalry in place: Clemson versus Georgia. The schools compete for the same recruits, have played some amazing games against each other, and sit closer geographically than Clemson and South Carolina. The Bulldogs and Tigers recently completed a two-game home-and-home set, and both games were nationally televised and had the feel of big-time games.
The teams played some slobber-knockers in the 80's, and with Clemson's return to prominence it would be an exciting game to have on the schedule each season.
Who would you choose?