| | |
| --- | --- |
| Walker realizes now is the time to be a leader | |
---
| | |
| --- | --- |
| Sunday, November 20, 2011, 10:24 AM | |
RALEIGH, N.C. – Senior right tackle Landon Walker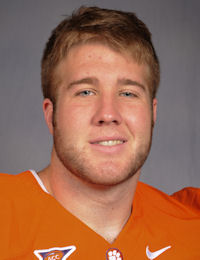 Landon Walker
Gr. Offensive Tackle
#72 6-6, 305
North Wilkesboro, NC
View Full Profile takes his job as a team leader seriously, but might have his most difficult leadership job ahead of him this week.
Walker stood before the media in the postgame press conference area under N.C. State's Carter-Finley Stadium, and answered every question with patience. He said he will need that patience this week as the Tigers prepare for arch-rival South Carolina, and that he has had plenty of ups and downs in his Clemson career to draw from.
"The biggest thing is with me being a five-year player, I've seen this as much as anybody," Walker said. "I've seen us be great and I've seen us be terrible. As coach Swinney says, 'I've seen the penthouse and I've seen the garbage.' I've seen them both. My experience will help. I think I can help this team understand what happened and why we did the things we did and what we have to do to get things back right. It's going to take a lot of soul searching. A lot of guys are going to have to look in the mirror and fine-tune things, and if it's them, correct it themselves. That's something that we're going to have to handle."
Walker said the bus ride would be a quiet one, and he wants each player to look inside themselves for answers.
"There's not a lot to be said tonight," he said. "Tonight and tomorrow night is going to be the time for soul searching. I don't think this is really a time for motivation or pep talks. We all understand what happened here tonight. We are all just as embarrassed as the next guy. It's embarrassing to have to get on that bus and ride anywhere. There's not going to be any kind of talking."
The Tigers allowed 27 points in a critical second quarter, and Walker said this loss ranks as the worst he has ever experienced.
"This is the most embarrassing game that I've ever been a part of- high school, college, whatever," he said. "When you lose to a team that could beat you, but you don't think they will. I don't think they are half as good of a football team as we are. With all due respect to N.C. State, we dropped the bomb. We did everything we could do to give them the game."
The Tigers trailed 7-3 early in the second quarter when the Pack hit quarterback Tajh Boyd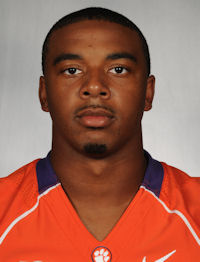 Tajh Boyd
RS So. Quarterback
#10 6-1, 225
Hampton, VA
View Full Profile , causing a fumble that was returned by N.C. State to the Tiger six-yard line, and Walker said the Tigers never recovered after that play.
"The biggest thing was the first turnover," he said. "When that first turnover hit and they scored, we could never get momentum back. We were doing everything we could do. It just seemed like we got a sack here and a dropped ball there. It was unbelievable about how the momentum stayed on their side the entire game."
Walker said the Tigers can find redemption in a win next week.
"When you beat South Carolina, it changes everything. The last two years we haven't been able to. We have to try to win that game and get some momentum for the championship game."