| | |
| --- | --- |
| Tiger Tidbits - South Carolina Edition | |
---
| | |
| --- | --- |
| Thursday, November 22, 2012 12:03 PM | |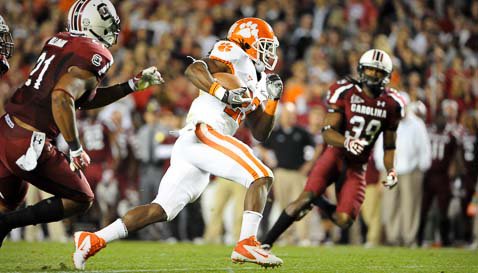 Welcome to another edition of Tiger Tidbits, a shortened version on this Thanksgiving holiday.
I am just going to jump right into it….it's rivalry week, and it is shame that conference realignment has cropped up again without the season being over. However, I do have a few things I want to share.
I talked to BOT Chairman David Wilkins Tuesday evening, and he thinks the ACC could make a move fairly quickly, simply because in the current landscape of college athletics, doing nothing is the worst thing that can happen.
With that in mind, I made several calls to sources within the ACC just to get a feel for what school would be the optimal choice to invite, and the name I kept hearing was Louisville, which is what we are hearing from almost everywhere. The source said that Louisville's athletic budget is actually larger than Clemson's, and the school makes the most sense from a football standpoint.
I get the feeling that UConn is the second choice, but not a very attractive second choice. It will be interesting to see how it all works out.
*On to some recruiting…Grayson defensive back Ryan Carter was on campus this past weekend, and I wouldn't be surprised to see him wind up with an offer. I've watched Grayson in practice and I've watched them play, and Carter impressed me both times, especially in the return game. He was actually better – in my eyes – than David Kamara.
As for Elijah Daniel, I heard from a couple of sources that Daniel might not qualify academically, and I called his head coach this week to see if I could confirm. His head coach answered and said he didn't "feel comfortable" talking about Daniel's academics or Clemson's staff pulling away from the 4-star prospect.
There is good news on the recruiting front – the Tigers will have a ton of top prospects in town for this weekend's game, including New York defensive end prospect Ebenezer Ogundeko. This will be his first visit to Death Valley. Other top prospects we expect to see are former Georgia commit Demarre Kitt and Easley athlete C.J. Fuller. There will also be a ton of 2014 and 2015 prospects at the stadium.
Which brings this thought – it actually feels kind of strange that there really aren't any recruits that are considering both Clemson and South Carolina. Usually, there are one or two top recruits that leave you wondering if the outcome of the game would affect their decision. Not so this year.
*Speaking of the game, Clemson needs to beat South Carolina for reasons other than the fact they've lost three in a row and it's a rivalry game. This one is big for Clemson's BCS hopes. Considering last season's trip to a BCS game and the resulting sour taste left after Clemson's dismantling at the hands of West Virginia, it would be good to get back to a BCS game.
However, a win over South Carolina doesn't necessarily ensure that Clemson makes it to New Orleans for the Sugar Bowl or to Glendale for the Fiesta Bowl. IF Clemson beats South Carolina and is left out of the BCS, I get the feeling that a trip to the Chick-fil-A Bowl would be less-than-exciting for Clemson fans.
First of all, Clemson has already played in Atlanta this season, and another trip to Atlanta just doesn't seem like some great reward. One Clemson fan told me that Atlanta isn't a bowl destination, it's a gas and food stop on the way to a bowl destination.
However, if Clemson loses to South Carolina, it will be interesting to see what happens when the Chick-fil-A picks. I would say Clemson falls no further than the Chick-fil-A, but what happens if they pick South Carolina? Nothing would ever surprise me with bowls.
In last week's edition, we published some of the emails I had received regarding the streaks that people have amassed in watching Clemson athletics. As a result of that, I received a few more:
David,
I just read your recent article where you published remarkable Clemson streaks from fans. Sorry I didn't see your original request for these streaks but here goes my submission:
My dad, William R. (Bill) Alexander, a 1951 CU grad, attended 64 Clemson/South Carolina games in a row between 1947 and 2010. See attached photo for our annual presentation to him (my sister, right, me left). He was 83 that year. He broke his streak last year as he opted not to travel to the night game in Columbia. Age and stamina had begun to take its toll. He is 85 now and continues to attend CU home games as conditions allow. He and Mom live in Anderson.
I think this is a pretty noteworthy streak. We never could get the University to acknowledge his feat but that's ok. It only matters to us, his family (all 4 of us kids (I have 2 brothers also) attended Clemson).
Thanks for the job you do in bringing us Clemson sports news and insights.
Best regards,
Amelia Alexander Skipper, CU '78
PS – BTW, Dad was on the golf team while at Clemson and earned a letter. He still tries to play a couple of rounds of golf each week at the Walker Course.
*Hi David:
I was just reading your article "Tiger Tidbits - NC State Edition" about streaks.
My dad, E.J. Washington, Jr. has not missed a home Clemson football game going back to 1955. He graduated from Clemson in 1953 and spent 2 years stationed in Japan during the Korean War. Otherwise, he wouldn't have missed 1953 or 1954. My dad is 82 years old and looking forward to, the Lord willing, keeping his record going.
Thanks for your work and your site. Have enjoyed it for some time!
Thanks, Mark Washington
*Finally, on to the game. I have received a ton of texts regarding what I think will happen this week. I usually put in my two cents during the prediction, but here is an early gut feeling.
This game will be won or lost by Clemson's offense, I truly believe that. Quarterback Tajh Boyd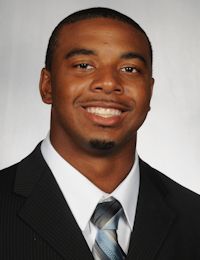 Tajh Boyd
RS Jr. Quarterback
#10 6-1, 225
Hampton, VA
View Full Profile is a different player than he was a year ago, and I really like the way this offensive line is playing compared to a year ago. Philip Price was hurt, and the line was just never able to slow down South Carolina's defensive front. This season, Boyd isn't a "concrete deer" like offensive coordinator Chad Morris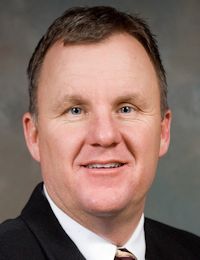 Chad Morris
Offensive Coordinator / QBs
View Full Profile – speaking to the media this week – suggested he was last season.
If Clemson can give Boyd just enough time to let plays develop, I think he and the receivers will have another superlative day. If Clemson's can't protect Boyd and the line can't establish a running game, then it could be a long night in Death Valley.
Like I said, however, I like how Clemson's line is playing right now. Last season, the Tigers were in a tailspin and playing with zero confidence. This season, no offense in the country is playing this well week in and week out.
On special teams, I have some advice – if the kickers show early on that they can't kick it out of the endzone, then just don't kick it anymore the rest of the night. Don't kick it to Ace Sanders. Just squib it. A short kickoff and a long return turned the tide against FSU, and last week, Clemson's kickoff coverage team might have allowed 200 yards to me. In a close game between two teams with comparable talent, special teams can make the difference.
As for the defense, I like the way this group has been able to shut down the running game in recent weeks. I am not sure that quarterback Connor Shaw will see all the lanes open this year that he saw last season – Clemson had issues with tackling at middle linebacker, and the Tigers played a lot of man-to-man defense. Once Shaw saw the defenders with their backs turned, he took off. It won't be so simple this season.
My early feeling says Clemson gets up early and scores enough to win. I fully expect South Carolina to put up points, just not enough. Clemson 37, South Carolina 31. And that score is liable to change by the time I write the prediction and crunch more numbers, but that's a start.
Also, I think Clemson COULD have a real advantage this weekend with the game being in Death Valley and it being a night game. It's hard to believe that Clemson's last night game was the South Carolina game two years ago, and the players told us this week –especially the seniors – that the lack of night games at home is one thing they've been disappointed in.
Former defensive tackle Miguel Chavis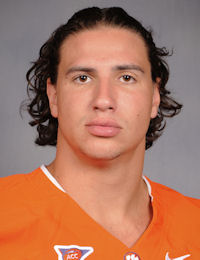 Miguel Chavis
Sr. Defensive Tackle
#89 6-5, 285
Fayetteville, NC
View Full Profile told me one time that the players can come out and be emotional and hyped up early, but once the pads start popping, some of that early emotion wears off.
That is where the crowd comes in….be loud all game and make sure you get even louder if the Tigers get behind. The crowd has the potential to make a huge difference this week. It would great to hear it like the Matt Ryan-BC game, or the Miami game.
Happy Thanksgiving everyone!! Be loud and proud Saturday and wear orange.