| | |
| --- | --- |
| Thursday's Clemson Football practice report | |
---
| | |
| --- | --- |
| Thursday, September 22, 2011 6:42 PM | |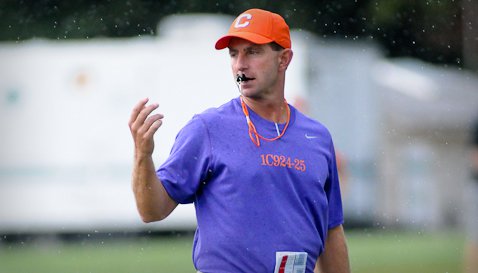 Dabo Swinney after practice audio (MP3 Format)
CLEMSON – The Clemson Tigers and certain of the players have been media darlings this week, fresh off of a 38-24 win over defending national champion Auburn, and head coach Dabo Swinney wanted to make a point that during Thursday's practice that the team needed to stay grounded.
So he brought an old-fashioned lightning rod to practice, and told his team they needed to stay "grounded."
"We brought a lightning rod out to practice today," Swinney said following the practice. "We were talking about staying grounded, because it's all about the team. You have to stay grounded, stay hungry. When everybody is patting you on the back, thank your teammates, your coaches, the fans, and the offensive line. It's not about the individual, it's about the team. So we told them today to stay grounded and stay focused. We haven't done anything yet. We're on some people's radar, but we are a UFO. We are an unidentified flying object. We are nameless."
Swinney said he hasn't had a hard time getting his team to focus in the 11th-ranked Florida St. Seminoles, who visit Death Valley this weekend.
"This whole group has not been a hard team to get to practice," he said. "We've had very few days where we haven't been able to get them to give us what they need. They realize the urgency we need to have. This is FSU. This is a team a lot of people picked to win the national championship. It was easy to sober up when you turned on their film. This will be our biggest challenge. We are just trying to get better as a team and play a complete game. We have played some good halves, but our goal is to try and play our best game."
Other notes:
On injuries
"We are pretty banged up. David Smith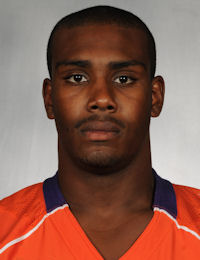 David Smith
RS Sr. Offensive Line
#73 6-5, 315
Greenville, SC
View Full Profile has practiced all week and he will be able to play. Brandon Thomas

Brandon Thomas
RS So. Offensive Line
#63 6-4, 300
Spartanburg, SC
View Full Profile will start. [Andre] Ellington looks like he will be a good. The only one I am worried about right now is D.J. Howard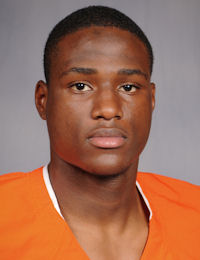 D.J. Howard
RS Fr. Running Back
#22 5-11, 190
Lincoln, AL
View Full Profile . Tuesday night, he kind of tweaked his hamstring. We are doing everything we can to get him ready. [Trainer] Danny Poole has earned his money this week. He would be questionable right now. But he is the only question mark. The rest should be good to go. We are banged up pretty good. We are in a brutal stretch right now, but that's football."
On Rashard Hall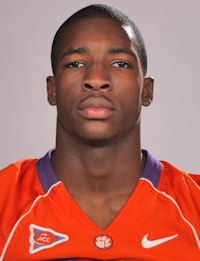 Rashard Hall
RS Jr. Safety
#31 6-2, 200
St. Augustine, FL
"He didn't play well last week. He just made some physical mistakes that got him out of position at times. He did not trust his eyes or his technique. He took a couple of bad angles and just got out of position. He is a very smart player, and the best of the best have a bad day. He is a good players and he will bounce back.