---
| | |
| --- | --- |
| Monday, April 9, 2012 6:56 PM | |
CLEMSON – The Clemson Tigers held their second scrimmage of the spring Monday afternoon in Death Valley, a scrimmage that saw the offense start slow and finish fast while the defense – as would be expected – started strong and finished by tapering off.
Clemson head coach Dabo Swinney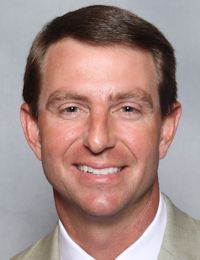 Dabo Swinney
Head Coach
View Full Profile said that the player of the day was wide receiver Nuk Hopkins, who has drawn rave reviews this spring from both the coaches and his teammates for his expanded work ethic and desire to get better.
Hopkins had six catches for 160 yards and a touchdown in the scrimmage, including a 13-yard touchdown pass from Tajh Boyd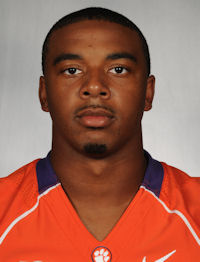 Tajh Boyd
RS So. Quarterback
#10 6-1, 225
Hampton, VA
View Full Profile .
"He is one guy that when you talk about consistency, he is the epitome of consistency," Swinney said of Hopkins. "That is what we have to have if we are going to take the next step as a program. He was the player of the day today."
Swinney said it was a tale of extremes for both the offense and defense.
"I thought the defense got off to a really fast start today," he said. "They didn't finish very well. We got off to a slow start offensively and they finished well. It will be an interesting film to watch."
Swinney did take the time to single out cornerback Darius Robinson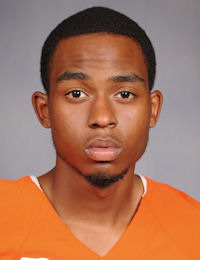 Darius Robinson
So. Defensive Back
#21 5-11, 170
College Park, GA
View Full Profile for his effort.
"Darius is a guy that just gets better every single day. I thought he out-competed No. 2 [ Sammy Watkins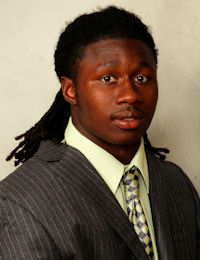 Sammy Watkins
Fr. Wide Receiver
#2 6-1, 200
Fort Myers, FL
View Full Profile ] today. And we all know what kind of a competitor No. 2 is. But he is tired of getting beat. That's what competitors do - they respond. Number 2 has made No. 21 a better football player. Number 21 has made up his mind that he's going to get better. I am really pleased with what is happening in our secondary."
Linebacker Justin Parker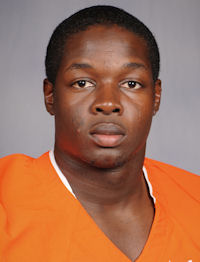 Justin Parker
So. Linebacker
#8 6-1, 225
Port Royal, SC
View Full Profile , who had five tackles on Monday, also drew praise from Swinney.
"Justin Parker is really, really coming on," Swinney said. "It's been fun to watch him this spring. He just seems real comfortable, and he is playing really fast and instinctive. I think Brett [Venables] will tell you the same thing."
*MIKE linebacker Stephone Anthony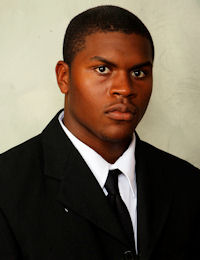 Stephone Anthony
Fr. Linebacker
#12 6-3, 235
Polkton, NC
View Full Profile is out for the rest of the spring with an injured finger, and Spencer Shuey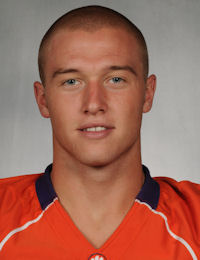 Spencer Shuey
RS So. Linebacker
#33 6-3, 250
Charlotte, NC
View Full Profile stepped in for Anthony and had a good day. Fellow linebacker Tig Willard said that Shuey made all the right calls and got the defense in the right spots, and there were no lapses in communication.
.*Center Dalton Freeman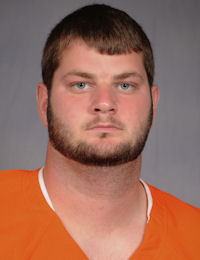 Dalton Freeman
RS Jr. Offensive Line
#55 6-5, 285
Pelion, SC
View Full Profile said that the offensive line – which was short-handed at the beginning of practice – was better in short-yardage situations Monday.
"I was pretty impressed with them," Freeman said. "We started out without Tyler Shatley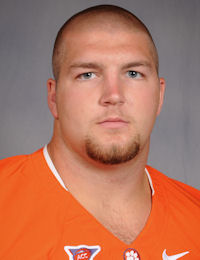 Tyler Shatley
RS So. Offensive Line
#43 6-3, 295
Icard, NC
View Full Profile and Kalon Davis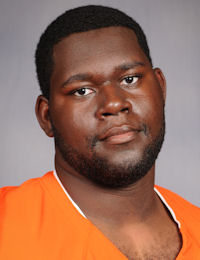 Kalon Davis
RS Fr. Offensive Line
#67 6-5, 335
Chester, SC
View Full Profile , who had class conflicts. But it was a chance for our younger guys to step up. Spencer Region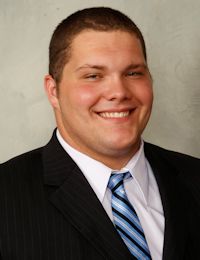 Spencer Region
RS Fr. Offensive Guard
#78 6-4, 370
Cullman, AL
View Full Profile and David Beasley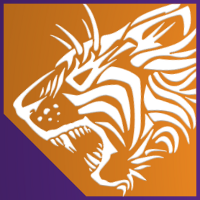 David Beasley
RS Fr. Offensive Guard
#68 6-4, 315
Columbus, GA
View Full Profile did a pretty good job, but it's a different ballgame when you are playing with the first team. We were much improved in short-yardage. We worked on it last Friday, too, and today was much better."
Chad Morris agreed with his center.
"Much better today. Actually the last two practices, short yardage has been a lot better," Morris said. "Last Friday we were still unable to convert inside the one-yard line. But we showed a lot more promise last Friday and today. Today was the best it's been up to this point. That's promising. We're still not where we need to be. But we're at least stepping in the right direction and not stepping backwards."
*Morris said that D.J. Howard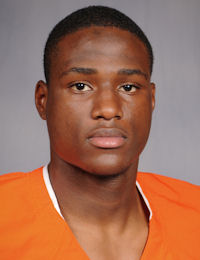 D.J. Howard
RS Fr. Running Back
#22 5-11, 195
Lincoln, AL
View Full Profile has a firm grasp at second-team running back behind starter Andre Ellington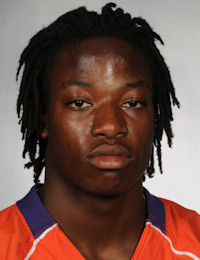 Andre Ellington
RS Jr. Running Back
#23 5-10, 190
Moncks Corner, SC
View Full Profile . Morris said that Rod McDowell has really come on this spring, and Mike Bellamy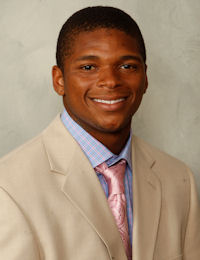 Mike Bellamy
Fr. Running Back
#5 5-10, 175
Nocatee, FL
View Full Profile continues to get better. And then he said that freshman running back Zac Brooks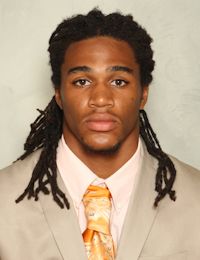 Zac Brooks
Fr. Athlete
# 6-2, 180
Jonesboro, AR
View Full Profile has really caught his eye.
"Obviously, D.J. is the guy right now," Morris said. "But Zac Brooks is going to be a very good football player for us. Once he learns everything and puts some weight on, he will be a good player. He is wide open when he runs, and I am excited about Zac. He shows a lot of promise."
*Morris said the one thing that is holding Bellamy back is his pass protection, and that leads to the coaching staff not having the confidence to put him in during critical situations.
"We all know what his talent level is like," Morris said of Bellamy. "We could sit here and talk about his talent all day long. But we've got to get him better at pass protection. Right now he's not very good at pass protection. The game is moving extremely fast for him. But he's fast, so it should equal out. But pass protection is his biggest downfall, which leads to not having the confidence to put him in in crucial situations."
Then Morris said that this team expects to be great this fall.
"We don't want to be a good football team, we want to be a great football team," he said. "We have had a good spring, but let's have a great one. We expect to be a great football team this fall, and nothing less than that is going to be acceptable."
*Just because it was a Monday didn't mean that recruits weren't on hand. Pendleton defensive tackle Michael Hill watched the scrimmage, and he spent time with Swinney before Swinney was whisked away to an IPTAY meeting. Goose Creek linebacker T.J. Burrell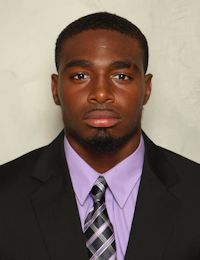 T.J. Burrell
Fr. Linebacker
# 6-1, 205
Goose Creek, SC
View Full Profile also watched the scrimmage, while Rochelle (Wilcox County) Georgia head coach Mark Ledford had three players with him. Included in those three was wide receiver Jonathan Howard, who received an official offer from Swinney before the start of the scrimmage.
Passing

Tajh Boyd 13-20 214 yards TD 2INT

Cole Stoudt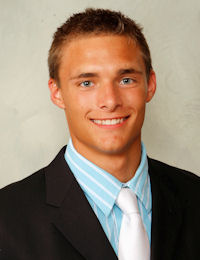 Cole Stoudt
Fr. Quarterback
#8 6-4, 200
Dublin, OH
View Full Profile 4-7 31 yards

Tony McNeal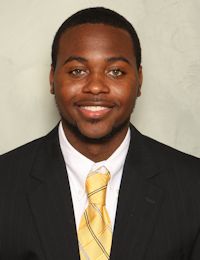 Tony McNeal
RS Fr. Quarterback
#12 6-0, 195
Chester, SC
View Full Profile 3-7 76 yards TD

Morgan Roberts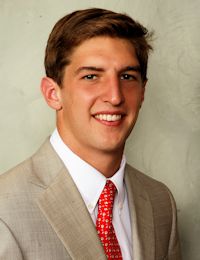 Morgan Roberts
RS Fr. Quarterback
#16 6-2, 200
Charlotte, NC
View Full Profile 4-8 42 yards

Receiving

DeAndre Hopkins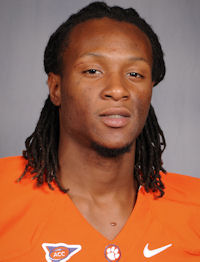 DeAndre Hopkins
So. Wide Receiver
#6 6-1, 200
Central, SC
View Full Profile 6-160 yards TD from Boyd (13 yards)

Sammy Watkins 6-56

Stanton Seckinger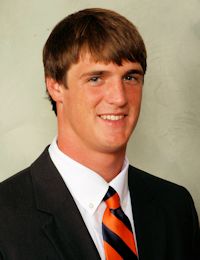 Stanton Seckinger
RS Fr. Wide Receiver
#81 6-5, 200
Isle of Palms, SC
View Full Profile 4-42

Adam Humphries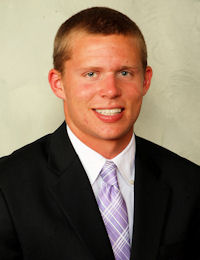 Adam Humphries
Fr. Wide Receiver
#13 6-0, 190
Spartanburg, SC
View Full Profile 2-15

Eric MacLain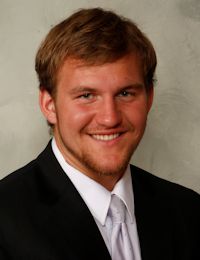 Eric MacLain
RS Fr. Tight End
#88 6-4, 265
Hope Mills, NC
View Full Profile 2-30

Rushing

Andre Ellington 6-93

Mike Bellamy 7-17

Rod McDowell 7-49 TD

D.J. Howard 5-17

Zac Brooks 5-26

Defense

Corico Hawkins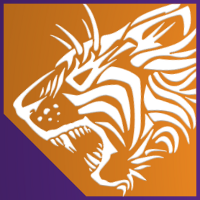 Corico Hawkins
Jr. Linebacker
#42 5-11, 230
Milledgeville, GA
View Full Profile 7 tackles

Jonathan Willard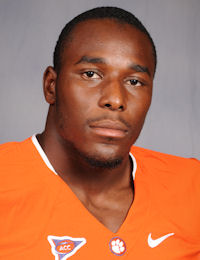 Jonathan Willard
RS Jr. Linebacker
#46 6-2, 220
Loris, SC
View Full Profile 7 tackles

Josh Watson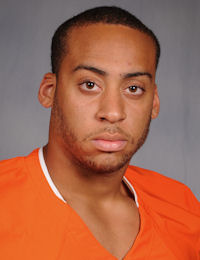 Josh Watson
RS Fr. Defensive Tackle
#91 6-4, 290
Wilmington, DE
View Full Profile 5 tackles, sack and TFL

Justin Parker 5 tackles

DeShawn Williams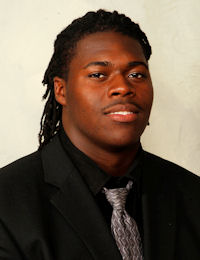 DeShawn Williams
Fr. Defensive Tackle
#99 6-1, 290
Central, SC
View Full Profile 4 tackles and a sack

Xavier Brewer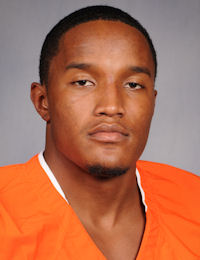 Xavier Brewer
RS Jr. Defensive Back
#29 5-11, 190
Jacksonville, FL
View Full Profile INT

Travis Blanks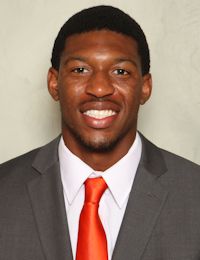 Travis Blanks
Fr. Defensive Back
# 6-1, 180
Tallahassee, FL
View Full Profile INT


Tags:
Adam Humphries
,
Andre Ellington
,
Cole Stoudt
,
D.J. Howard
,
Dabo Swinney
,
Dalton Freeman
,
Darius Robinson
,
David Beasley
,
DeAndre Hopkins
,
DeShawn Williams
,
Jonathan Willard
,
Josh Watson
,
Justin Parker
,
Kalon Davis
,
Mike Bellamy
,
Morgan Roberts
,
Sammy Watkins
,
Spencer Region
,
Spencer Shuey
,
Stanton Seckinger
,
Stephone Anthony
,
T.J. Burrell
,
Tajh Boyd
,
Tony McNeal
,
Travis Blanks
,
Tyler Shatley
,
Xavier Brewer
,
Zac Brooks