| | |
| --- | --- |
| Rogers talks about Wiggins, Adams and Lawson and Clemson visit | |
---
| | |
| --- | --- |
| Sunday, January 13, 2013 3:55 PM | |
Dane Rogers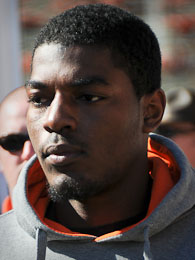 Dane Rogers
Defensive End
6-3, 245
Shelby, NC
View Full Profile had triple the fun on his weekend visit to Clemson, spending time with player host and cousin Carlos Watkins, seeing Clemson coach Dabo Swinney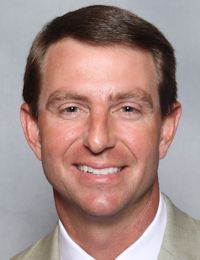 Dabo Swinney
Head Coach
View Full Profile 's lake house up close and personal and also taking the time to do a little recruiting work of his own.
The Shelby (NC) Crest product is a 3-star defensive end prospect that has been committed to Clemson for a while, and the coaches told Rogers to have a good time on his visit, and Rogers did his best to comply.
"It was great," Rogers told TigerNet Sunday. "I wish I was enrolled right now. I wish I was in school already. I got there Friday and got situated and we went to the stadium to eat with our hosts and the other recruits. Then we went to Coach Swinney's lake house and eat dessert, and we got to hang out and shoot pool and play cards. We just had a really good time."
Rogers said he fell in love with the house.
"It was almost like two houses in one," he said. "Coach Swinney was telling me that if I worked hard and set goals, I could have a house like that one day. It was huge."
The coaches have told Rogers that they would like him to play weakside defensive end, and their only message to Rogers was to get ready to come in and compete.
"I was just trying to get a reference on when they were coming to see me this month," he said. "Since I've been committed since June, we just went over academics and my spot on the field and what they see my role as being. They told me to just relax and have fun."
However, Rogers took time to do a little recruiting of his own, talking to defensive back prospect Korrin Wiggins

Korrin Wiggins
Safety
6-1, 190
Durham, NC
View Full Profile out of Durham (NC) Hillside, who is currently committed to North Carolina but is also considering Clemson.
"I met up with old Korrin, and we talked," Rogers said. "I got to know him when we were at the Shrine Bowl in December. He is really cool once you get to know him. He is considering Clemson, UNC and Ohio St. I think he is still committed to UNC, but hopefully that will change in February. Hopefully this official visit will change his mind."
Rogers also got to spend a little time with fellow defensive line prospects Montravius Adams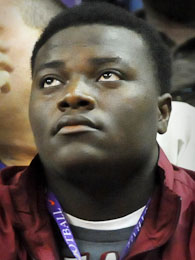 Montravius Adams
Defensive Tackle
6-3, 281
Vienna, GA
View Full Profile and Carl Lawson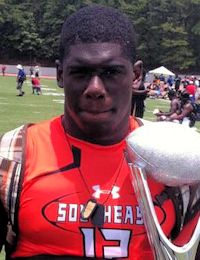 Carl Lawson
Defensive End
6-3, 251
Alpharetta, GA
View Full Profile .
"As far as Adams and Lawson, I don't know their status," he said. "I talked to them, and they are both really quiet guys. Hopefully some of the veteran players that were their hosts or were handling them have them thinking about enrolling at Clemson."
Rogers said that he, Lawson, Wiggins, Adams and Dorian O'Daniel all took a picture together, and he thought about how it would be if they all played together at Clemson.
"We were all standing there and posing, and everybody was snapping away," he said. "I took a look at everybody, and I know it is a possibility, but I would be more than glad for that opportunity to become reality. That would be great for our program and our fans. It would be putting us just one step further than last year."