| | |
| --- | --- |
| Orange and White highlights from the first half as the White leads 26-24 | |
---
| | |
| --- | --- |
| Saturday, April 13, 2013 5:37 PM | |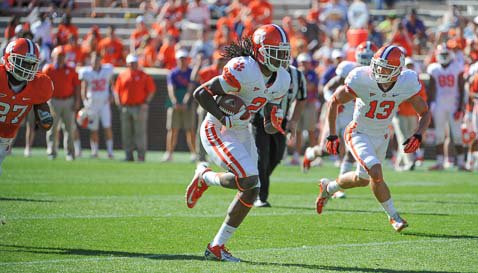 WHITE TEAM HIGHLIGHTS
*The White team failed to move the ball on its first three possessions, but found its punch on the fourth drive as Cole Stoudt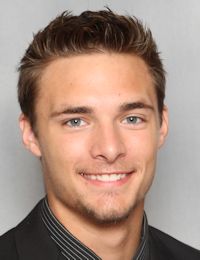 Cole Stoudt
Jr. Quarterback
#8 6-5, 205
Dublin, OH
View Full Profile found a rhythm with Sammy Watkins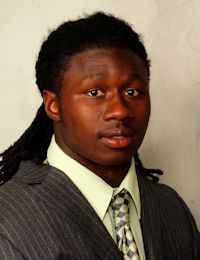 Sammy Watkins
Jr. Wide Receiver
#2 6-1, 205
Fort Myers, FL
View Full Profile . Watkins had a 26-yard reception down the right sideline to get the White in the redzone, and they settled for a 39-yard Chandler Catanzaro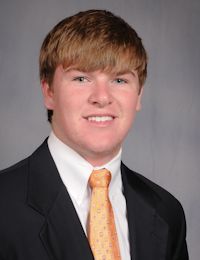 Chandler Catanzaro
RS Sr. Punter / Kicker
#39 6-2, 195
Greenville, SC
View Full Profile field goal attempt, but he missed.
*The next drive ended with a 41-yard scoring strike from Stoudt to Watkins. Watkins slipped past the corner and the safety was late in covering and Stoudt hit him in stride for the touchdown.
*The ensuing possession saw Watkins catch a tipped pass – a nice grab – and then took a short pass 50- yards for another score. The catch gave him seven catches for 156 yards and two touchdowns.
*Midway through the second quarter – on the first play of the drive – Stoudt hit a wide open Stanton Seckinger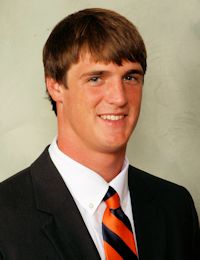 Stanton Seckinger
RS Jr. Tight End
#81 6-4, 210
Isle of Palms, SC
View Full Profile about midfield and Seckinger raced into the endzone to complete a 75-yard scoring play that made it 24-21 Orange.
*The White team trailed 17-0, but when Stoudt hit Adam Humphries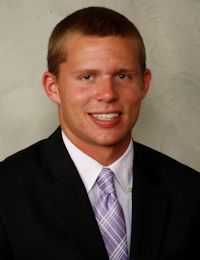 Adam Humphries
Jr. Wide Receiver
#13 5-11, 190
Spartanburg, SC
View Full Profile on a 51-yard strike at the 5:38 mark of the second quarter, it gave the White a 26-24 lead. The pass also gave Stoudt a Clemson spring game record – it made him 16-for-23 for 304 yards and four touchdowns. That broke the record set by Charlie Whitehurst

Charlie Whitehurst
Quarterback
#6 6-4, 225
Duluth, GA
View Full Profile – 290 yards – in the 2004 spring game.
ORANGE TEAM HIGHLIGHTS
* Chad Kelly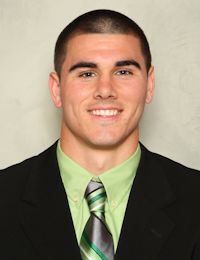 Chad Kelly
So. Quarterback
#11 6-2, 210
Buffalo, NY
View Full Profile and the Orange team marched down the field for a touchdown on the opening drive of the game. Kelly found Charone Peak in the endzone on a 16-yard post route. The drive was a good mix of rushing and passing with Kelly completing six-of-seven passes for 43 yards and rushing for 14 yards on a two yard carries.
*Sophomore specialist Bradley Pinion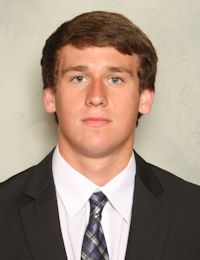 Bradley Pinion
So. Punter
#92 6-6, 230
Concord, NC
View Full Profile nailed a 43-yard field goal on the Orange team's second drive to put them up 10-0 with just over seven minutes to play in the first quarter.
*Quarterback Donny McElveen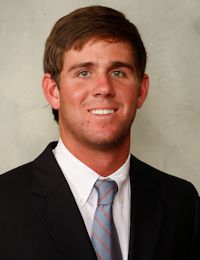 Donny McElveen
RS Sr. Quarterback
#14 6-2, 205
Summerville, SC
View Full Profile came into the game in the first quarter for Kelly who went down with a knee injury and promptly found Martavis Bryant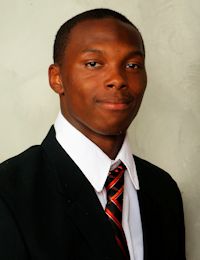 Martavis Bryant
Jr. Wide Receiver
#1 6-5, 200
Calhoun Falls, SC
View Full Profile on the sideline for a 34-yard touchdown.
*Quarterback Nick Schuessler

Nick Schuessler
So. Quarterback
#17 6-3, 185
Grayson, GA
View Full Profile ran 35 yards-on a fake to former teammate and running back George Johnson

George Johnson
RS So. Running Back
#35 5-5, 165
Loganville, GA
View Full Profile - for a touchdown midway through second quarter. On a previous play, Martavis Bryant went up and caught the ball over a defender to keep the drive alive.
* Darius Robinson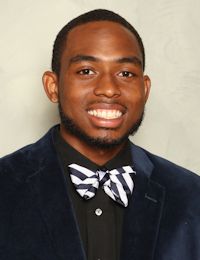 Darius Robinson
Cornerback
#21 5-10, 175
College Park, GA
View Full Profile found himself in the right place at the right time to be on the receiving end of a Stoudt interception- the first turnover for either team.
*Bryant's renewed sense of urgency and focus on football was evident during the game as he high-pointed the ball on one drive to go over the defender and make a catch. He made a back shoulder catch as he was spinning out of bounds.
*Bradley Pinion was booming his kickoffs into the endzone, and he also had a 56-yard punt that was a thing of beauty in the first quarter.
Miscellaneous
*Quarterback Chad Kelly, Sam Cooper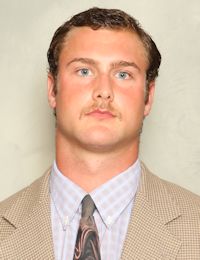 Sam Cooper
RS Jr. Tight End
#86 6-5, 250
Brentwood, TN
View Full Profile , Kalon Davis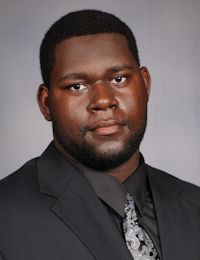 Kalon Davis
RS Jr. Offensive Guard
#67 6-5, 330
Chester, SC
View Full Profile and Ryan Norton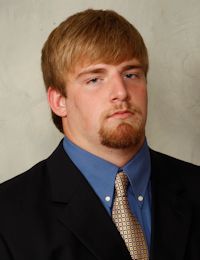 Ryan Norton
RS So. Offensive Line
#58 6-3, 270
Mauldin, SC
View Full Profile all suffered injuries during the first half. Kelly and Cooper each appeared to suffer injuries to their right legs, while Norton has battled an ankle injury all spring.
*The teams combined to run 90 plays in the first half.

Tags:
Adam Humphries
,
Bradley Pinion
,
Chad Kelly
,
Chandler Catanzaro
,
Charlie Whitehurst
,
Cole Stoudt
,
Darius Robinson
,
Donny McElveen
,
George Johnson
,
Kalon Davis
,
Martavis Bryant
,
Nick Schuessler
,
Ryan Norton
,
Sam Cooper
,
Sammy Watkins
,
Stanton Seckinger