---
| | |
| --- | --- |
| Monday, November 21, 2011 1:12 PM | |
CLEMSON – Chad Morris is looking for an edge from his players.
The Clemson offense managed just 13 points last weekend against N.C. State, and take on what is perhaps the most talented defense they have faced to date in South Carolina this weekend, so Clemson's offensive coordinator said he thinks Saturday's woeful performance might be the kick they need.
"I think it's the fact that some of our players started the season with the intent that they were battling for their jobs," Morris said. "I think it was an 'us against the world' mentality. I think through the eight games you saw their confidence level grow, and everyone in the country was telling them how great they were and sign this and sign that. We as coaches have to keep them back and keep them grounded. I think through all that, some of the guys maybe lost some of that edge. We have to get that back. This is a week that'll pull this group together."
Morris said watching the North Carolina State game film didn't change his opinion of how bad the offense was in that game.
"I wish I could come to you and tell you after watching film we saw a defense that did a lot of exotic things, but they did exactly what we thought they were going to do," he said. "They didn't do anything different. Overall, they didn't do anything we didn't anticipate them doing. We just didn't execute. Bottom line. We've talked about turnovers, the inability to secure the ball but again, it's definitely evident that you turn the ball over and give a team a short field to work off of, your chances are limited.
"Every fumble will cut our reps 8-to-10 a game and that's what we've done. We played very poorly. And from day one, on January 11th or whatever the day I got here, the base offense we began running, we didn't execute that. We've got guys not executing. I don't think they're purposely thinking they can freelance, but when you can't line up and execute the short yardage game that we have to have, that and turnovers are not a good mixture."
Morris said he isn't in panic mode, and neither is the team, but he does realize the urgency of the situation, especially with the ACC Championship Game the week after the South Carolina game.
"We're not in a panic mode. We've got to fix it," Morris said. "We have to get our confidence level back to where we were four weeks ago when we were executing our base offense at a high level. We're not adding anything. I think some of the youthfulness is showing and that's what we've got to try to get a handle on."
Morris on who played well
"It's really hard to say that we had anybody that played exceptionally well. David Smith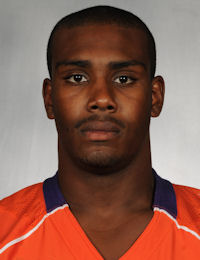 David Smith
RS Sr. Offensive Tackle
#73 6-5, 310
Greenville, SC
View Full Profile played well, maybe one of his better games. Nuk Hopkins made some great catches that kept us moving the ball. But it's hard to say that anybody played above their head. It's unacceptable. There's no getting around it. The way we came out and the way we performed, that's unacceptable."
On not taking advantage of ranked teams' losses
"It's funny you mention that, because we talked about the Oklahoma St. game at the hotel before we got on the bus, and the energy level that Iowa St. brought to the game. In the end, they couldn't match the intensity of Iowa State. We come out and get the opening drive, pick up 17 on the first play, nine on the second, lose two yards and we're third and three and can't get a pass out to the flat. And the next series, we make some decisions inside the five-yard line that weren't good. If you come away with points, you have confidence. I'm proud of our players in the fact that they're hurting and they're trying. They're really trying. We're going to fix it. They're going to want to get it fixed. There's nobody slamming the panic button."
On lack of short yardage success
"What you do as a coach is you look and try to figure out ways to pick up the short yardage, whether it be a new formation or personnel. It still boils down to blocking. In the end, you still have to block. It's a glaring concern."
On youth
"Coming into last week, we had snapped the ball 777 times. All of last year they had less snaps. At that point you want your leadership to step up. I think we're all probably thinking the same thing. Some of the mistakes we're making now, you would think that would have been made in weeks one, two and three. What is it? What do we have to do to get it back to the way it was? We have guys who have to step up and make plays. We have to have a spark. Somebody has to give you a spark. Someone gave us that the first eight games. We've got to try to get that confidence level back and play with the swagger that we had in those first eight games."
On left tackle situation
"If Phillip is able to go this week, which we hope, he would be back there. If not, it'll probably be Brandon at left tackle. David also has worked at left tackle."
On how to recapture the swagger and momentum
"After the Wofford game and how disappointed we were, we talked about going into the Auburn week that we wanted them to find themselves. And they did. And we hit a roll there. I think you're looking at the same thing now. You have to give N.C. State credit because they were playing for their bowl life. We went up there and it didn't work out for us. They definitely got us, without a doubt. You hope now that these guys have learned. This in-state game, it's one of the goals we have. The goals that are on the board, every one of them is still attainable. We can still do something about this right now, so that's what we're stressing to our players. But it's going to take dedication and focus."
On South Carolina defense
"Extremely talented. The best defense we've seen at this point in the season. Extremely fast and physical. Very well-coached. They've created a lot of turnovers and they've scored four or five defensive touchdowns this year. We better be ready. This is definitely a talented bunch. They're very talented up front. They run well in the secondary. The great thing about it is our guys will be ready. When they watch film, they'll know we have to be on our game."
On the performance of Tajh Boyd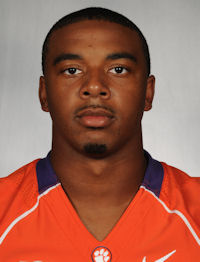 Tajh Boyd
RS So. Quarterback
#10 6-1, 225
Hampton, VA
View Full Profile
"He was hit more last week than he has all year long in a game. Again, you have to look at a few different things. Tajh - from where he started in the spring until now - he's grown a lot. He's really matured, but he's not playing as well as he was four weeks ago. He's just not. He knows it. That's the challenge that he and I have. We have to get that edge back that he had when he was trying to prove to everyone that he was a starter here. I think there's a frustration level there. He's trying to get back to that high level. A football season is long, tiring and it wears on a person mentally, so yes, I think there's some frustration. But he's a competitor and that's something I really appreciate about him. He'll be back. There is no doubt."
On how he expects to get team ready
At some point you have to go out and play. On any given Saturday, anybody can be beat. That was proven this past Saturday. You can't operate outside the system. With confidence, people begin to think they can operate outside the system. And you cannot do that. You cannot operate outside the system and be successful. Ready, not ready, mindset, engaged, not engaged, when you start operating outside of the system, you won't be successful. So that was some of it the other night. Because we had good practice last week. We could have a great week this week in practice, come out and be one of the top teams in the country. We've seen that. We've got video evidence of that. At some point, we have to learn from what happened this past Saturday. They know what happened in Raleigh. They know. They understand. It was a very humbling bus ride. Will this bunch be ready? Absolutely. I believe that. Will they play better? You're dad-gum right they will."
On what he knows about the rivalry with South Carolina
"I grew up around college football, so I know the importance of rivalries. The Clemson - South Carolina rivalry, being a college football junkie growing up, I was aware of it. It affects every home in this state. It's an unbelievable opportunity. They're a top 12 team. I think it'll be a great challenge for us. It'll be something our guys will be ready for, if for anything else just to get the bad taste out of their mouths. A lot of these players grew up playing against each other. This is going to be a great week."
---
---