| | |
| --- | --- |
| Clemson commits talk ACC Championship | |
---
| | |
| --- | --- |
| Friday, December 9, 2011, 9:48 AM | |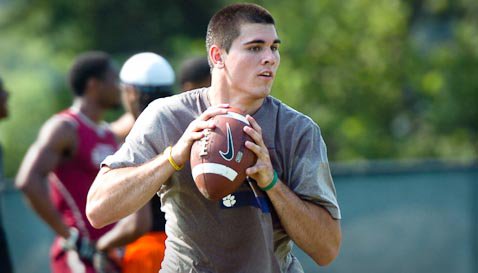 For most of us, the month of December means time off from work, holiday shopping and family get-togethers as we embrace the holiday season.
For members of Clemson's 2012 recruiting class, it means more work and more travel as they prepare to embark on their collegiate careers.
Maryville (TN) center Jay Guillermo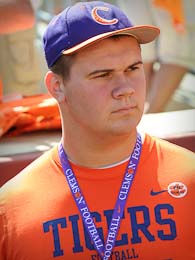 Jay Guillermo
Offensive Line
6-3, 285
Maryville, TN
View Full Profile is just one example. He was actually on the field winning a championship [23-7 over Whitehaven in the 6A playoffs, the school's 13th title and second in a row] at the same time that Clemson was winning the ACC Championship a week ago, so he didn't get to watch the game.
"I was actually playing in the state championship game at the same time," Guillermo told TigerNet this week. "To win a state championship is pretty nice, you know. It was really special since it's my senior year, and it was our second time in a row and it was in 6A, the highest classification. Once we got done with our game, I talked to my parents and learned that Clemson was winning at the time.
"So we celebrated on the field for a while, but I went straight to the locker room and got my phone. It has an ESPN app, and I looked for the Clemson game and it had just gotten done. The app then sent me a notification hat we had won, and that made the night just even better. I felt like I won two championships at the same time next week."
Clemson offensive line coach Robbie Caldwell visited Guillermo at his school on Monday, and he expects to see head coach Dabo Swinney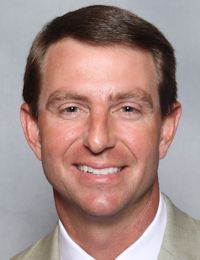 Dabo Swinney
Head Coach
View Full Profile and recruiter Dan Brooks at some point. In the meantime, he is playing in the East vs. West Tennessee All-Star Classic this weekend, and then the schedule gets even more hectic.
"I have the East vs. West game this week, and then I have my exams next week," he said. "Then I get out of school, and I have about another week or week and a half and then I leave December 30th for the Under Armour game, and I will be in Orlando until January 6th or so. We fly back on the 6th, and then I will head to Clemson on the 8th to put all my stuff in my dorm room. My classes start on the 11th, and then I will be a Clemson Tiger."
Quarterback Chad Kelly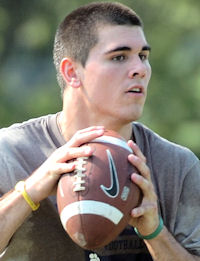 Chad Kelly
Quarterback
6-3, 205
Buffalo, NY
View Full Profile said he managed to watch the ACC Championship Game, and then it was back to work as he also prepares for the Under Armour game.
"That was a great game," Kelly said. "Clemson really hit on all cylinders, and it was a really great game. I am pretty busy working out, and I am learning a lot from the Buffalo Bills players. I am going over to their facility and working out and watching film and learning all kinds of things."
Offensive line commitment Patrick DeStefano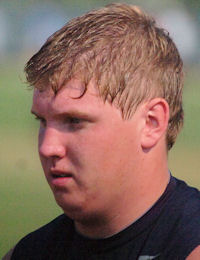 Patrick DeStefano
Offensive Line
6-4, 275
Roebuck, SC
View Full Profile of Dorman High School actually rode to Charlotte with his friend and fellow Clemson commitment Oliver Jones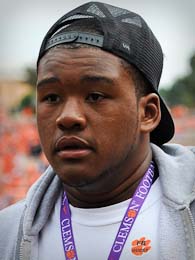 Oliver Jones
Offensive Line
6-7, 320
Ninety Six, SC
View Full Profile . Once they arrived in Charlotte, the two players drew a crowd wherever they went outside Bank of America Stadium as Clemson fans stopped them to ask for autographs and pictures.
"He stopped at my house and we rode up to Charlotte together," DeStefano said. "I try to shy away from the media and attention and all of that, and I tried to be nice to people, but it's hard when you don't even know their names. It was humbling at the very least, and it was great to meet so many people."
Once inside the stadium, however, DeStefano wasn't among the Clemson faithful any longer.
"O.J. and I had to sit in different places, and I wound up sitting in the Virginia Tech section in the upper deck," he said. "But I am not one of those fans that yells and screams when I am watching the game. I am watching the offensive line and defensive line and how they are playing. That was a great game to watch, and both lines played as good of a game as they have played this entire season."
His schedule also picks up next week.
"Next week is the Shrine Bowl with O.J. and Javarius [Leamon], and then I have 15 days to prepare for the Under Armour game and I will be in Orlando for a week for that. Once that is over, then I will come back and on the 7th or 8th I will pack and get to Clemson and will officially be a Clemson Tiger on the 9th."
Once on campus, DeStefano will share a suite with fellow linemen Jones and Guillmero and kicker/punter Bradley Pinion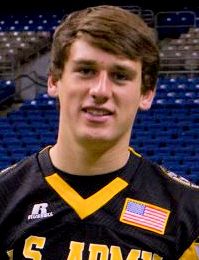 Bradley Pinion
Punter / Kicker
6-6, 220
Concord, NC
"Poor Bradley has no idea what is in for," DeStefano said. "At the Wake Forest game, when Chandler Catanzaro missed that first field goal, we all looked at Bradley and told him that if he is kicking field goals then missing is not an option. If he misses a kick, he will in fact not be sleeping in our apartment the next night. We will in fact kick him out."
---
| | |
| --- | --- |
| | TigerNet Sponsor: Get your ACC Championship and Orange Bowl gear Our partner store has some great new Dr Pepper ACC Championship and Discover Orange Bowl shirts and hats for sale. A percentage goes to support TigerNet. . Click here to view our store: http://www.footballfanatics.com/partnerid/117 |
---