| | |
| --- | --- |
| Carter received offer from Tigers weeks ago, kept the secret | |
---
| | |
| --- | --- |
| Thursday, February 7, 2013, 11:48 PM | |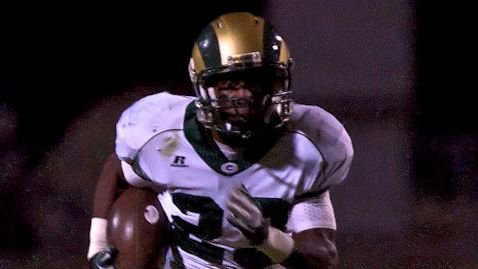 One thing is for sure, and that is that Ryan Carter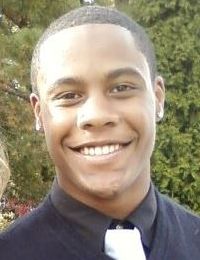 Ryan Carter
Cornerback
5-11, 175
Loganville, GA
View Full Profile can keep a secret.
The 2013 defensive back prospect and Clemson commitment out of Loganville (GA) Grayson was pulled into the bad side of college recruiting last June when Grayson teammate Robert Nkemdiche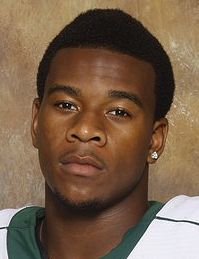 Robert Nkemdiche
Defensive End
6-5, 275
Loganville, GA
View Full Profile started telling media outlets that he would be "definite" to Clemson if the Tigers were to offer Carter.
As it turns out, Carter didn't need Nkemdiche's help, and he earned a scholarship on his own merit. It was keeping the secret that was the hard part as Clemson's coaches didn't want Carter's offer to be seen as a ploy to draw Nkemdiche back into the fold.
TigerNet spoke with Carter Thursday afternoon, and he said that when he signed his National Letter of Intent into Clemson Wednesday morning, it was a dream come true.
And a relief.
"I was excited, and I was relieved," Carter said. "When I went on my official visit to Clemson a few weeks ago, I knew I had the scholarship offer. We just didn't want any stories coming out, and wanted to wait for signing day."
Carter said he had a long conversation with Clemson head coach Dabo Swinney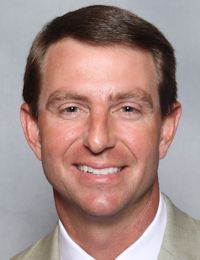 Dabo Swinney
Head Coach
View Full Profile , who wanted to make sure that Carter's offer stood on its own.
"He said that I had an offer, but they didn't want this to get out of hand," Carter said. "But that was a great feeling. I was excited."
At that moment, Carter knew where he wanted to spend the next four years.
"On the official visit, I knew I was coming there and I loved everything about it," he said. "That is when I knew I was going to be playing for Clemson. I had talked to Clemson a little bit here and there, and I realized I needed to take a visit there and see how it was. I knew Clemson was a place that I could see myself playing and contribute."
Carter said his father also felt the relief on Wednesday.
"He told me how proud he was of me, and he was relieved that the whole process was over," he said. "It has been crazy, and to see it end was a relief. He was happy to see where I would be playing the next four years."
Grayson's team was loaded this past season – it also included Clemson commit Wayne Gallman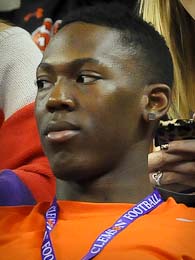 Wayne Gallman
Running Back
6-1, 195
Loganville, GA
View Full Profile – and Carter said he did feel overlooked at times.
"I just feel like there was a lot of publicity, and a lot of kids that get blown up," he said. "I just knew I had to be patient. We had so many good players, and everybody was watching them, and I could see how I could get overlooked."
He said he will enroll in Clemson in June, and can't wait to get on campus to begin the next phase of his life, and that having former teammates Nick Scheussler and George Johnson already on Clemson's roster will be a big help.
"There are already a couple of players there that can help when I first get there," he said. "It really helps knowing that I have a couple of former teammates that will be there for me."
Carter and Swinney said the Tigers are getting a better football player than many realize.
"I feel like I am really physical," he said. "I played safety the last two years, and I loved coming down in the run. I can play in coverage, but I am more of a physical defensive back. I am coming to Clemson to ball out."
"He is a very dynamic player," Swinney said on Wednesday. "He's a great tackler and the fastest kid on the team at Grayson high school. We had a great opportunity to learn a lot about him. I think this guy will be the Adam Humphries of this class. I think he is a guy a lot of people don't know a lot about, but I think when it is all said and done he will be as good as a player as we signed in this class."