| | |
| --- | --- |
| Clemson Pros: Four Tigers keep Super Bowl dream alive | |
---
| | | |
| --- | --- | --- |
| Monday, January 15, 2018, 11:08 AM | | |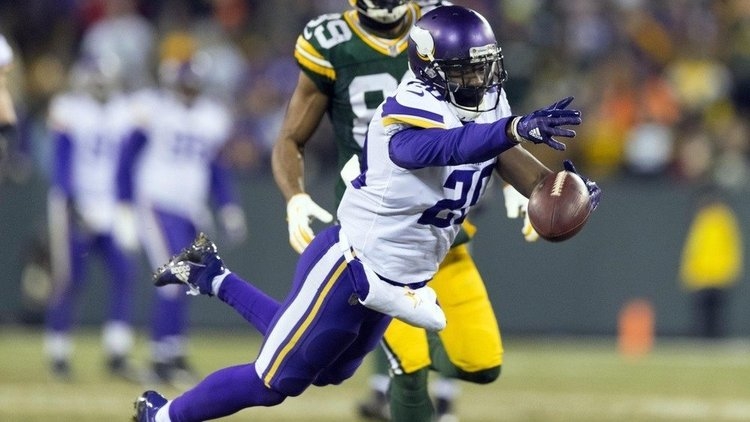 Four former Tigers are left standing in the hunt for a Super Bowl ring going into the conference championship games Sunday.
The Jacksonville Jaguars, where four-year pro Tyler Shatley plays, stunned the Pittsburgh Steelers with a 45-42 road win. They will head to New England, where former Tigers tight end Dwayne Allen sees action, after the Patriots cruised to a 35-14 win over Tennessee. The AFC Championship kickoff is set for 3:05 p.m. Sunday (CBS).
On the NFC side, Minnesota's Clemson DB duo of Mackensie Alexander and Jayron Kearse looked all but eliminated until a late misplay in the Saints secondary:
.@STEFONDIGGS FOR THE WIN!!!!!!!!! #SKOL #NOvsMIN #NFLPlayoffs pic.twitter.com/UAoNJ2NJ97

— NFL (@NFL) January 15, 2018
Alexander, a second-year pro, was under fire from Drew Brees and the Saints offense down the stretch, but he did manage a tackle and a pass breakup over the game. Kearse added a stop as well as the Vikings bid to be the first team to host a home Super Bowl matchup with a win Sunday at Philadelphia (6:40 p.m. ET/FOX).
Back in Pittsburgh, the Steelers' effort wasn't without a couple big catches from former Tiger Martavis Bryant.
Trailing 28-7 and facing fourth down going into the half, Bryant accelerated past defenders and made the over-the-shoulder grab to make it a two-score game:
Ben with a big time TD to Martavis Bryant 28-14 heading to the half. #HereWeGo pic.twitter.com/n7fo9yyAWf

— SteelerNation (@SteeIerNation) January 14, 2018
Martavis Bryant's deep TD illustrated by our #NextGenStats dashboard. Had 2.62 yards of separation when the ball arrived @steelers pic.twitter.com/61VjCUfusj

— Matt Harmon (@MattHarmon_BYB) January 14, 2018
Bryant's absence from regular snaps was noted by Pittsburgh media, seeing four targets but logging two catches for 78 yards. He came back from a year-long suspension this season, but after few targets early in the campaign, Bryant expressed frustration and seemed to push for a trade through the media.
He took the high road postgame Sunday, however.
"Man, right now, I'm not going to discuss that," Bryant told reporters. "We just lost. … I'll let everything play out in the offseason and worry about the game right now. I'm just sad we lost."
Bryant tied for his most regular season catches (50), but averaged three fewer yards per reception from 2015 to 2017 (15.3 in 2015; 12.1 in 2017) with three fewer touchdowns (6 to 3). The Calhoun Falls native saw just under three fewer targets a game from 2015 to 2017 (8.4 to 5.6).
In Bryant's last postseason (2015), he received 21 targets in two games with 14 catches for 183 yards and a touchdown.