| | |
| --- | --- |
| Willard's speech helps push physical Clemson past LSU | |
---
| | | |
| --- | --- | --- |
| Thursday, January 3, 2013, 6:35 PM | | |
Tig Willard isn't the kind of player who likes to give speeches, but he felt like he had something he wanted to say to his defensive teammates last Sunday on the eve of Clemson's nationally-televised matchup against seventh-ranked LSU.
Willard is a senior and South Carolina native, and he knew that the Chick-fil-A Bowl would be his last time wearing a Clemson uniform. As a result, he wanted to have zero regrets when it came time to take the uniform off, so he gathered his teammates around and told them what he expected from them in Monday night's game.
"I told the guys that we are going to go in there and play hard," Willard told TigerNet Monday night. "I told them that I was going to go out and put it all on the line for them, and I wanted them to put it all on the line for me. We are brothers. I also told them that not everything was going to go our way the whole time, because LSU is a championship team, and if we want to be a championship program we have to fight through adversity."
LSU forced an early fumble and scored a touchdown just a few plays into the game, but Willard and his defensive teammates stiffened and held the LSU offense in check for most of the night.
"We had that fumble, and then we gave up the long kickoff return," he said. "There were times it looked like the game could get away from us. There was adversity, just like we knew there would be. But everybody stayed together as a team and we came out on top."
Willard said he and his teammates were determined to beat LSU at its own game – being physical across the board.
"There isn't another man going to come in here and slap us around," he said. "It was intense and it tested our manhood a little bit. It was really physical out there, probably one of the top two most physical games I have ever been a part of."
Senior corner Xavier Brewer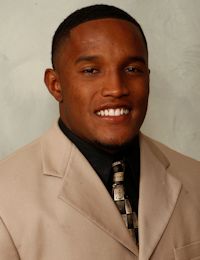 Xavier Brewer
Gr. Defensive Back
#9 5-11, 190
Jacksonville, FL
View Full Profile agreed that Monday night's game was the most physical he could remember being a part of.
"They are a very physical team. I honestly can't remember playing a more physical team than we played tonight," Brewer said. "Their offensive line was fighting us hard, and their receivers were trying to beat us up on every play."
However, he said the game was also fun.
"It was just a lot of fun, because that is what football is all about," he said. "I feel like we wore them down, and at the end of the game I am not sure just how much fight they had left in them. We were more physical than they were. It was an offensive, defensive and special teams kind of a game, and I am just glad we were able to put it all together."