---
| | |
| --- | --- |
| Tuesday, July 30, 2013, 6:54 PM | |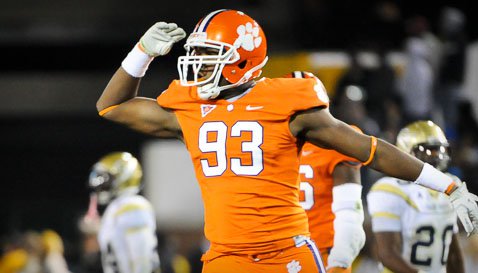 Corey Crawford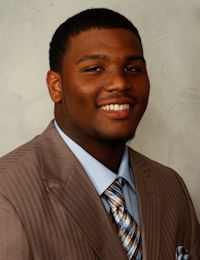 Corey Crawford
Jr. Defensive End
#93 6-5, 270
Columbus, GA
View Full Profile has been a mainstay at defensive end over the first two years of his career, but the time is now for him to take control of the entire defensive line according to Marion Hobby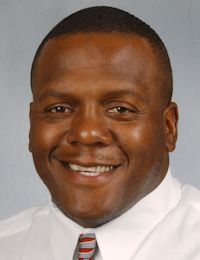 Marion Hobby
Assistant Coach / Defensive Ends
View Full Profile , Crawford's position coach.
Players like Andre Branch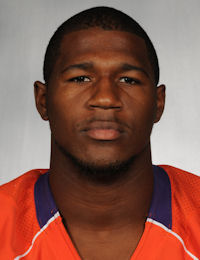 Andre Branch
Defensive End
#40 6-5, 260
Richmond, VA
View Full Profile , Malliciah Goodman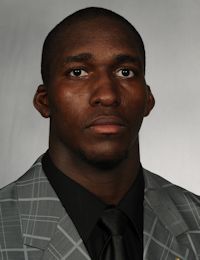 Malliciah Goodman
Defensive End
#97 6-4, 270
Florence, SC
View Full Profile , Da'Quan Bowers, and Kourtnei Brown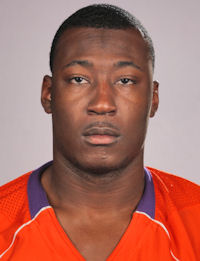 Kourtnei Brown
Defensive End
#90 6-6, 255
Charlotte, NC
View Full Profile have been the face of the Clemson defense over the last three years, but with their departure to the NFL, it is time for a new leader to emerge.
Enter Crawford.
Defensive ends coach Marion Hobby said that entire corps of defensive ends is looking to Crawford for answers on and off the field- a responsibility that Crawford has embraced in the off season.
"He is the leader of that group. It's funny because he has played and he has started and when someone asks a question, Corey always has the answers," Hobby said recently. "If you ask the group something, they all look at him and are like, 'Corey, what do you think?' I don't think he has a choice because the guys are looking for him now. If the guys want to go out to dinner, they all look at Corey and ask, 'Where?' Corey- he talks. Coming from his background at Carver High School, he has been in that role before."
The junior defensive end is in a new position of sorts - the "old" guy in the meeting room, something that even Hobby has had a difficult time getting used to.
"He just has kind of taken a hold of his leadership role now because he is a junior and an older guy," Hobby said. "Can you believe that we are now talking about Corey as one of the older guys? It seems like he was a freshman a year ago. He's one of the older guys in the meeting room and that's a good thing."
In 27 career games - 13 starts - Crawford has registered 76 tackles, eight tackles for loss, and one sack.
However, Hobby said that he expects Crawford to have a breakout season in 2013.
"I tell you that Corey has a great upside. He had a great spring," Hobby said. "He is very versatile and he can play the left and the right. He's got the physical size to play the left end, which is usually the point of attack. He is right in the line of fire. And, he has proven that he can play on the right side. He's got his body in great shape."
Hobby likened Crawford's skillset and body type to that of former Clemson defensive end Phillip Merling

Phillip Merling
Defensive End
# 6-6, 275
Cordova, TN
View Full Profile , who now plays for the Washington Redskins, and former North Carolina defensive end Quinton Coples.
"I look at Corey, just because of his physical size, is close to Merling," Hobby said. "Merling was a big, physical guy who took time to develop, but once he got there, he really took off. He kind of reminds me of Quentin Coples at North Carolina. He was a big, physical defensive end. You wouldn't think that Corey is fast because of his size, but he consistently runs under a 4.7."