| | |
| --- | --- |
| Tigers and Dawgs battle for Georgia's top recruits | |
---
| | | |
| --- | --- | --- |
| Thursday, August 29, 2013, 1:55 PM | | |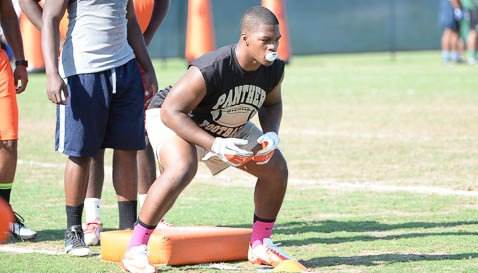 CLEMSON – The final score of Saturday night's opener between Clemson and Georgia might have national title implications and bragging rights for the two schools, but it might also have recruiting implications.
During the 2012 recruiting cycle, the Tigers were shut out of the state of Georgia, and Clemson head coach Dabo Swinney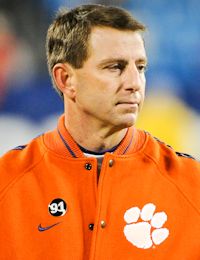 Dabo Swinney
Head Coach
View Full Profile vowed that would change.
It did, as the Tigers picked up five commitments from the Peach State in 2013, and have five commitments from the state this recruiting cycle. Several of the state's top players will be on hand Saturday night, and head coach Dabo Swinney was asked Wednesday if the final score affects recruiting when two schools are vying for a particular player.
"I've been a part of big wins against a team you're recruiting against and you still don't get the guy," Swinney said after Wednesday's practice. "You thought it might matter. Then, I've been on the other side of it where you get beat by them. You think it might hurt you, but it doesn't."
However, he did say that Clemson recruits Georgia just like it recruits the state of South Carolina.
"It's important," Swinney said of recruiting Georgia. "Georgia is about 20 miles from here. We recruit Georgia like it's in-state."
Swinney then said that Saturday provides all of the recruits – no matter what state they hail from – the chance to see Clemson at its finest.
"At the end of the day, it's just a huge game where you have an opportunity to get so many people on your campus, have GameDay and all that to showcase Clemson," Swinney said. "I think that's a big thing. At the end of the day, with guys making decisions, it's about the program. It's about what they feel like the best fit for them is. It's not necessarily about one particular game."
Committed prospects from Georgia that will be at the game include Deshaun Watson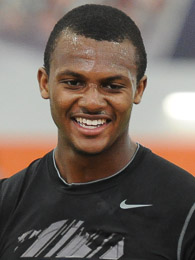 Deshaun Watson
Quarterback
6-3, 190
Gainesville, GA
View Full Profile , Korie Rogers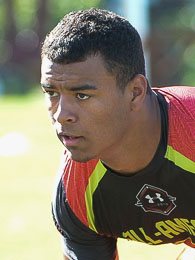 Korie Rogers
Outside Linebacker
6-2, 200
Buford, GA
View Full Profile , Demarre Kitt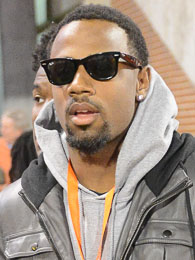 Demarre Kitt
Wide Receiver
6-1, 195
Tyrone, GA
View Full Profile , Adam Choice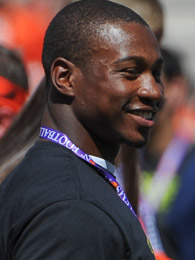 Adam Choice
Running Back
5-9, 190
Thomasville, GA
View Full Profile and Milan Richard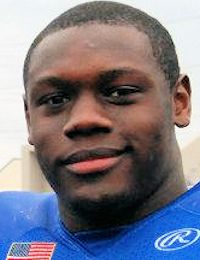 Milan Richard
Tight End
6-5, 230
Savannah, GA
View Full Profile . Some of the top non-committed Peach State prospects include Raekwon McMillan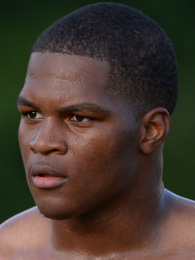 Raekwon McMillan
Linebacker
6-3, 235
Hinesville, GA
View Full Profile , D.J. Smith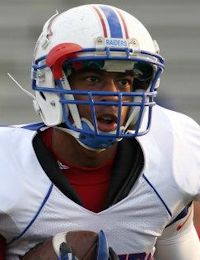 D.J. Smith
Cornerback
6-0, 180
Marietta, GA
View Full Profile and Andrew Williams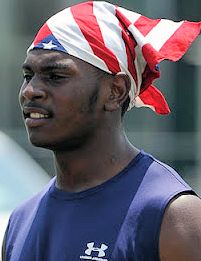 Andrew Williams
Defensive End
6-4, 240
McDonough, GA
View Full Profile .
Some of the best of the 2015 cycle will also be on hand, including OT Mitch Hyatt

Mitch Hyatt
Offensive Tackle
6-6, 270
Suwannee, GA
View Full Profile , DT Tim Settle

Tim Settle
Defensive Tackle
6-3, 305
Manassas, VA
View Full Profile and OLB Ricky Deberry

Ricky Deberry
Linebacker
6-2, 235
Richmond, VA
View Full Profile .
Other 2014 Clemson commits
WR Artavis Scott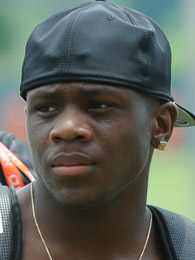 Artavis Scott
Wide Receiver
5-11, 180
Tarpon Springs, FL
View Full Profile , Tarpon Springs (FL) East Lake
RB C.J. Fuller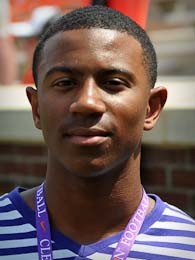 C.J. Fuller
Running Back
5-10, 200
Easley, SC
View Full Profile , Easley (SC) Easley
K Alex Spence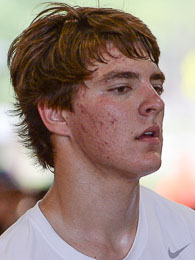 Alex Spence
Kicker
6-2, 190
Florence, SC
View Full Profile , Florence (SC) West Florence
LB Kendall Joseph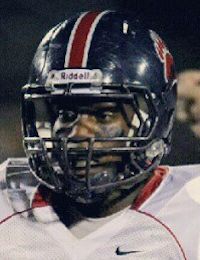 Kendall Joseph
Linebacker
6-1, 230
Belton, SC
View Full Profile , Belton (SC) B-HP
TE Cannon Smith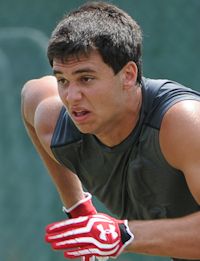 Cannon Smith
Tight End
6-5, 235
Columbia, SC
View Full Profile , Columbia (SC) Hammond School
OL Taylor Hearn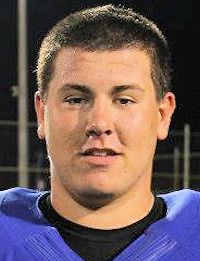 Taylor Hearn
Offensive Line
6-5, 305
Williston, SC
View Full Profile , Williston (SC) Williston Elko
RB Jae'lon Oglesby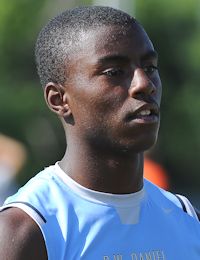 Jae'lon Oglesby
Running Back
5-11, 175
Central, SC
View Full Profile , Central (SC) Daniel
Other 2014 visitors
WR Trevion Thompson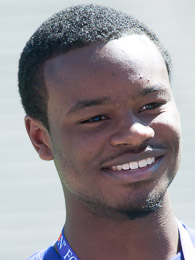 Trevion Thompson
Wide Receiver
6-2, 170
Durham, NC
View Full Profile , Durham (NC) Hillside
OG Donell Stanley, Latta (SC) Latta
OL David Sharpe

David Sharpe
Offensive Tackle
6-8, 290
Jacksonville, FL
View Full Profile , Jacksonville (FL) Providence School
ATH Jefferie Gibson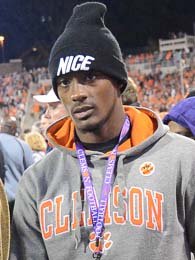 Jefferie Gibson

6-4, 185
Hope Mills, NC
View Full Profile , Hope Mills (NC) Grays Creek
LB Jalen Williams

Jalen Williams
Athlete
6-0, 215
Blythewood, SC
View Full Profile , Blythewood (SC) Blythewood
2015 Clemson commitments
LB J.D. Davis

J.D. Davis
Linebacker
6-2, 215
Central, SC
View Full Profile , Clemson (SC) Daniel
LB Judah Davis

Judah Davis
Linebacker
6-2, 215
Central, SC
View Full Profile , Clemson (SC) Daniel
Other 2015 visitors
RB Reggie Gallaspy

Reggie Gallaspy
Running Back
5-11, 205
Greensboro, NC
View Full Profile , Greensboro (NC) Southern Guilford
RB Bryce Love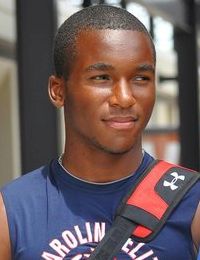 Bryce Love
Running Back
5-9, 180
Wake Forest, NC
View Full Profile , Wake Forest (NC) Wake Forest-Rolesville
QB Anthony Ratliff

Anthony Ratliff
Quarterback
6-1, 190
Matthews, NC
View Full Profile , Matthews (NC) Butler
DB J.K. Britt, Newnan (GA) Newnan
QB Kelly Bryant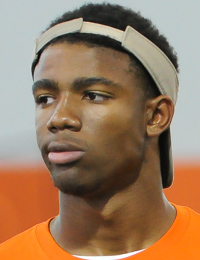 Kelly Bryant
Wide Receiver
6-4, 200
Abbeville, SC
View Full Profile , Piedmont (SC) Wren
LB Johnathan Sutton, Swansea (SC) Swansea
ATH Van Smith, Charlotte (NC) West Mecklenburg
QB Lorenzo Nunez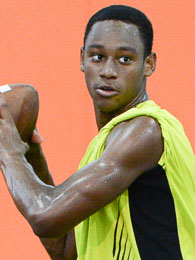 Lorenzo Nunez
Quarterback
6-2, 180
Kennesaw, GA
View Full Profile , Kennesaw (GA) Harrison
DE Darian Roseboro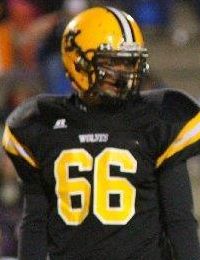 Darian Roseboro
Defensive End
6-4, 265
Lincolnton, NC
View Full Profile , Lincolnton (NC) Lincolnton
LB Tanner Muse

Tanner Muse
Safety
6-4, 205
Belmont, NC
View Full Profile , Belmont (NC) South Point
OL Mason Veal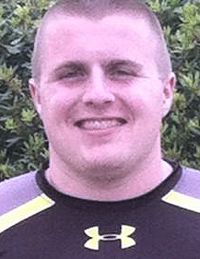 Mason Veal
Offensive Tackle
6-6, 290
Charlotte, NC
View Full Profile , Charlotte (NC) Ardrey Kell
ATH Nyheim Hines, Garner (NC) Garner
DB Kaleb Chalmers

Kaleb Chalmers
Cornerback
5-11, 170
Greenwood, SC
View Full Profile , Greenwood (SC) Greenwood
DB Mark Fields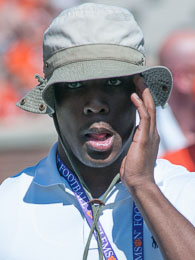 Mark Fields
Cornerback
5-9, 170
Charlotte,
View Full Profile , Charlotte (NC) Hough
RB Taj Griffin

Taj Griffin
Running Back
5-10, 175
Powder Springs, GA
View Full Profile , Powder Springs (GA) McEachern
OL Chuma Edoga

Chuma Edoga
Offensive Tackle
6-4, 275
Powder Springs, GA
View Full Profile , Powder Springs (GA) McEachern
TE Garrett Williams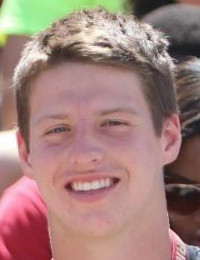 Garrett Williams
Tight End
6-4, 215
Orlando, FL
View Full Profile , Orlando (FL) First Academy
TE Harrison Moon

Harrison Moon
Tight End
6-5, 240
Chattanooga, TN
View Full Profile , Chattanooga (TN) Signal Mountain

Tags: Clemson Football
,
Adam Choice
,
Alex Spence
,
Andrew Williams
,
Anthony Ratliff
,
Artavis Scott
,
Bryce Love
,
C.J. Fuller
,
Cannon Smith
,
Chuma Edoga
,
D.J. Smith
,
Darian Roseboro
,
David Sharpe
,
Deshaun Watson
,
Demarre Kitt
,
Garrett Williams
,
Harrison Moon
,
J.D. Davis
,
Jae'lon Oglesby
,
Jalen Williams
,
Jefferie Gibson
,
Judah Davis
,
Kaleb Chalmers
,
Kelly Bryant
,
Kendall Joseph
,
Korie Rogers
,
Lorenzo Nunez
,
Mark Fields
,
Mason Veal
,
Milan Richard
,
Mitch Hyatt
,
Raekwon McMillan
,
Reggie Gallaspy
,
Ricky Deberry
,
Taj Griffin
,
Tanner Muse
,
Taylor Hearn
,
Tim Settle
,
Trevion Thompson