---
| | | |
| --- | --- | --- |
| Thursday, August 23, 2012, 8:07 PM | | |
CLEMSON – The students are back on Clemson's campus, classes are once again in session and head coach Dabo Swinney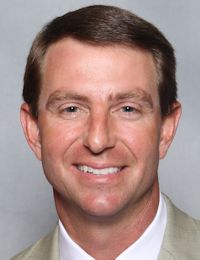 Dabo Swinney
Head Coach
View Full Profile said he could see an extra spring in the step of his players during Thursday's practice.
Swinney said that the Tigers have begun preparations for Auburn, and will run through a simulated home game on Friday – the annual Beanie Bowl.
"Tomorrow will be an important day. We will get them all on the sideline together and do sideline organization and communication. Lots of situations, like substitutions. We have a lot of things scripted we want to present to them and see how they react - a lot of tedious things we need to cover. We will bring them back over [to the practice field] for three or four hours on Saturday and when Saturday is over we will have a good feel for our opponent and our plan. Then we will have an off day Sunday and come back Monday and get ready for game week. They can smell it now. You reach that point in camp where you don't know the day or time and you are just reacting. They are through it. They have gotten their lives back, the band is playing, and the students are back on campus."
Swinney that right tackle Giff Timothy participated in Thursday's practice and has a chance to play against Auburn.
"He actually had some competitive work today. I'm really encouraged, and he's actually further along than I thought he would be. I'm really, really encouraged that we've got a chance to have him ready. Whether or not he starts, at least we have a chance to have another big-time hand on board. Hopefully, we'll have him. That's probably the biggest thing that I'm encouraged about. Other than that, we're in pretty good shape."
*Swinney said that several of the freshmen will avoid a redshirt this season - D.J. Reader
D.J. Reader
Fr. Defensive Tackle
#48 6-3, 335
Greensboro, NC
View Full Profile , Carlos Watkins
Carlos Watkins
Fr. Defensive Tackle
#94 6-3, 300
Forest City, NC
View Full Profile , Kevin Dodd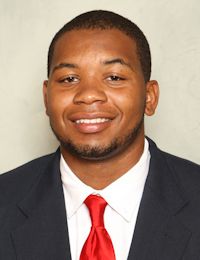 Kevin Dodd
Fr. Defensive Tackle
#98 6-5, 280
Greer, SC
View Full Profile , Isaiah Battle
Isaiah Battle
Fr. Offensive Tackle
#79 6-6, 280
St. George, VA
View Full Profile , Bradley Pinion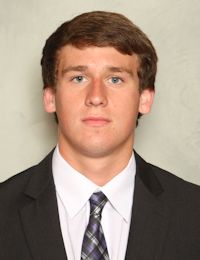 Bradley Pinion
Fr. Punter
#92 6-6, 230
Concord, NC
View Full Profile , Travis Blanks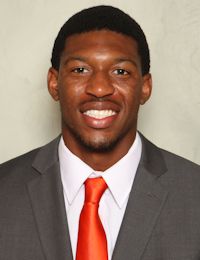 Travis Blanks
Fr. Defensive Back
#11 6-1, 190
Tallahassee, FL
View Full Profile and Zac Brooks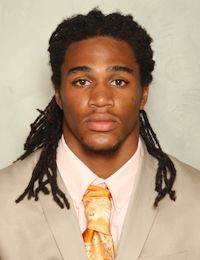 Zac Brooks
Fr. Running Back
#24 6-1, 185
Jonesboro, AR
View Full Profile .
However, quarterback Chad Kelly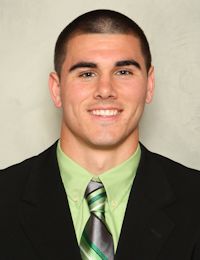 Chad Kelly
Fr. Quarterback
#11 6-2, 210
Buffalo, NY
View Full Profile and wide receiver Germone Hopper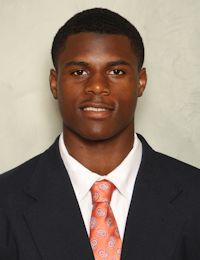 Germone Hopper
Fr. Wide Receiver
#5 6-0, 175
Charlotte, NC
View Full Profile are in a wait-and-see mode, although the coaches would love to see each redshirt. Swinney said that they will get the two ready to play each week, and if the opportunity presents itself, they will be ready to play.
*Swinney said the redshirt for linebacker Tony Steward
Tony Steward
So. Linebacker
#7 6-1, 235
Hastings, FL
View Full Profile is off the table.
"Tony is good to go," Swinney said. "He is excited. He is on all the special teams and will play 25-plus plays per game. He has two seniors in front of him at the WILL, but he has really looked good and we are excited about getting him back out there."
*Speaking of the WILL, Swinney said that if the season started today, Tig Willard would be ahead of Corico Wright
Corico Wright
Sr. Linebacker
#42 5-11, 230
Milledgeville, GA
View Full Profile and Steward.
"Both of those guys will play a ton and both of them have done well," he said. "Corico was back today, but he was tweaked up the last couple of days. Tig has been really, really solid. Both of them have had good days. Tig would probably start if we played today."
*Swinney said that backup left tackle Isaiah Battle was injured during Thursday's practice, but didn't have an update on the severity of the injury.
"He got tweaked in team pass," he said. "I'm not sure. I just know that he had to go off. I know it was something with his leg, but I don't know if it was his ankle or what."
* Spencer Benton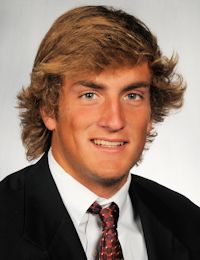 Spencer Benton
RS Sr. Punter / Kicker
#13 6-1, 195
Myrtle Beach, SC
View Full Profile will start at punter, but freshman Bradley Pinion will play, according to Swinney.
"That battle will continue to go, but Benton has been the more consistent guy," Swinney said. "He's the senior. That's good to see. Pinion has got an incredible leg, but he just hasn't been as consistent as Spencer. That's how we'll go into the season. Pinion will play this year, no doubt."
*Swinney said that junior cornerback Martin Jenkins
Martin Jenkins
Jr. Cornerback
#14 5-10, 180
Roswell, GA
View Full Profile will miss the season as he continues to battle a groin injury that may require surgery.
"Martin Jenkins is probably going to have to have surgery," he said. "I talked to [trainer] Danny Poole today. We haven't made that final decision, but it looks like he is heading for some surgery. He is definitely out for the year. He has been dealing with Osteitis Pubis [an inflammation of the groin that causes abdominal pain common in athletes]. He might require some type of surgery to fix it. The biggest thing is rest, but we've tried all of that. It has just been a real hindering thing. He played with it last year. He is a really talented player that I hate we aren't going to have available this year because he is one of my favorite guys. He plays a lot bigger than he is. We did an MRI and sent it to several people and they've taken a look at it."
*Due to a lack of depth at defensive end, Swinney said that freshman Kevin Dodd will be counted on as a role player.
"Dodd will play this year [as a fifth guy at defensive end]," he said. "Once we got going into camp. He was clueless this spring and was so far away, but he worked hard this summer. He is a big, strong body and he is athletic. He has shown enough in practice. I hope he doesn't play a lot, but we've got to have him. He has to play some. He showed his aptitude that he was picking it up. He has been very coachable. He is a guy that we can consider a role kind of guy. We feel really good about those first four, but we are very thin and don't have any depth at that position."
*The tight end position has four guys battling for the second spot behind Brandon Ford
Brandon Ford
RS Sr. Tight End
#80 6-4, 240
Wando, SC
View Full Profile and Swinney said that all have their set roles in the offense
"All of those guys have roles," he said. "We do a lot of different things with our tight ends. Darrell Smith
Darrell Smith
RS Jr. Fullback
#40 6-2, 250
Gadsden, AL
View Full Profile is going to be a real jewel for us this year with what we're doing with him. Stanton Seckinger
Stanton Seckinger
RS So. Tight End
#81 6-4, 210
Isle of Palms, SC
View Full Profile has got his role. Big Mac [ Eric Mac Lain
Eric Mac Lain
RS Fr. Tight End
#88 6-4, 260
Hope Mills, NC
View Full Profile ] has got his role. We don't ask them all to do everything. Brandon does a little bit of everything. Coop [ Sam Cooper
Sam Cooper
RS So. Tight End
#86 6-5, 250
Brentwood, TN
View Full Profile ] does a little bit of everything. Stanton does a lot, but he can't do everything- not at this point in his career. Big Mac is our thumper. Darrell Smith is your true fullback kind of guy that has done a nice job. They all are critical to our success."
*Swinney also said that David Beasley
David Beasley
RS So. Offensive Guard
#68 6-4, 315
Columbus, GA
View Full Profile will be the starter at left guard against Auburn.
"So far if we played today, that's who would run out there," he said. "I don't know if he would be there the second series, but that's who is going to start it unless something changes. That's where we are and he has earned it. There is no question about it. It's not like he is light years out front, but he is out front. The next step in the evaluation is game day."

Tags: Clemson Football
,
Bradley Pinion
,
Brandon Ford
,
Carlos Watkins
,
Chad Kelly
,
Corico Wright
,
D.J. Reader
,
Dabo Swinney
,
Darrell Smith
,
David Beasley
,
Germone Hopper
,
Isaiah Battle
,
Kevin Dodd
,
Martin Jenkins
,
Sam Cooper
,
Spencer Benton
,
Stanton Seckinger
,
Tony Steward
,
Travis Blanks
,
Zac Brooks