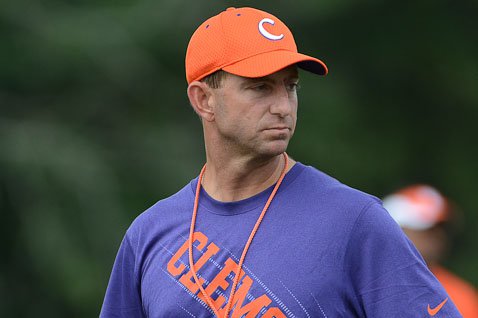 | | |
| --- | --- |
| Sunday night news and notes - Swinney discusses injury situation | |
---
| | | |
| --- | --- | --- |
| Sunday, October 21, 2012, 6:59 PM | | |
CLEMSON – An already thin secondary is even thinner with the loss of cornerback Darius Robinson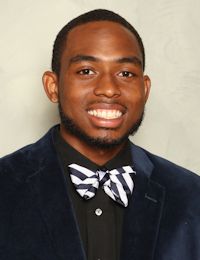 Darius Robinson
Jr. Cornerback
#21 5-10, 175
College Park, GA
View Full Profile , and Clemson head coach Dabo Swinney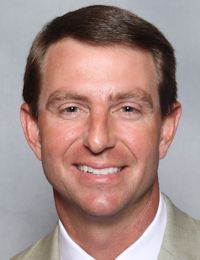 Dabo Swinney
Head Coach
View Full Profile said Sunday evening that will look for Cortez Davis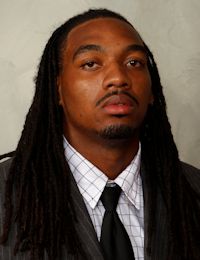 Cortez Davis
RS Fr. Cornerback
#29 6-3, 200
Daytona Beach, FL
View Full Profile to step into the breach.
Robinson, a junior out of College Park, Ga., injured his ankle in the first half of Saturday's 38-17 win over Virginia Tech. His left leg was placed in an air cast and he was carted off the field. Swinney said during his post-game press conference that the x-rays on Robinson's ankle came back negative.
That changed on Sunday.
"Injury-wise, we are in pretty decent shape. Darius Robinson is definitely out," Swinney told the media. "When they first got with me after the game, they didn't think it was fractured. As it turns out, he did have some fracturing in his ankle area. He'll have surgery. Hopefully he'll be back for the bowl game. Disappointed to lose him. We've got some other guys kind of banged up, too."
Clemson is already missing the services of defensive back Martin Jenkins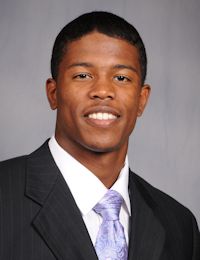 Martin Jenkins
Jr. Cornerback
#14 5-10, 180
Roswell, GA
View Full Profile , who is missing this season after having groin surgery in August. As a result of that injury and now the injury to Robinson,Swinney that the Tigers will have to move Xavier Brewer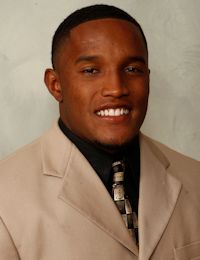 Xavier Brewer
Gr. Defensive Back
#9 5-11, 190
Jacksonville, FL
View Full Profile [who had spent time at safety] to corner permanently
"Definitely Brewer, Garry Peters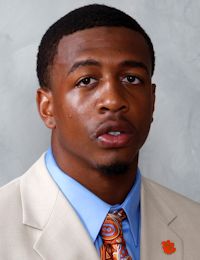 Garry Peters
RS So. Defensive Back
#26 6-0, 195
Conyers, GA
View Full Profile and [Bashaud] Breeland. That'll be our primary three-man rotation there," he said. "The guy we'll really challenge to step up there is Cortez Davis. Dante Stewart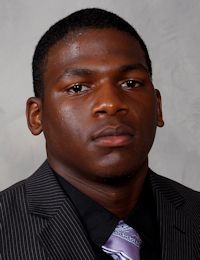 Dante Stewart
RS So. Cornerback
#37 5-8, 185
Swansea, SC
View Full Profile gives us everything he's got, as well. If we got another injury, we may put Travis Blanks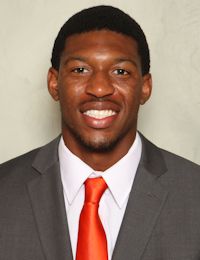 Travis Blanks
Fr. Defensive Back
#11 6-1, 190
Tallahassee, FL
View Full Profile over there or cross-train a guy like Adam Humphries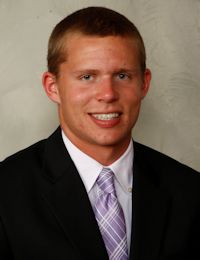 Adam Humphries
So. Wide Receiver
#16 5-11, 190
Spartanburg, SC
View Full Profile in an emergency situation. We're incredibly thin there with Martin [Jenkins] and Darius out. That's where we are. Cortez has been making improvement. He hasn't had a lot of opportunities. Now, his reps will go way up."
Humphries played defensive back at Dorman High School, but Swinney said he would move in an emergency situation.
"He's critical to what we do offensively. He's a very good player," Swinney said of Humphries.
We don't have a lot of guys at wideout either. We have six guys who are playing. That's what we've got. Adam is critical. But the thing about him is he's smart. He plays on special teams, so he's used to tackling. But it would be just an emergency situation at this point."
Other notes
On the win over VT
"What a great win that was yesterday. I'm proud of our guys. Virginia Tech has been a team that has been dominant and consistent even on the road. It was big for us. I'm proud of our guys for tying the record at home for wins in a row. We did a lot of good things. It was our best performance of the year defensively. We got a lot of stops in the second half. We got turnovers and were very good in third down. We also got quarterback pressures and I felt that was a key in the game. But even with that, a lot of mistakes. It's a few plays that are hurting us. We just need to continue to improve upon them. And it's easier to do that coming off a win.
"Offensively, our worst performance. The sacks, the three-and-outs kept our play count down. We did not play our best game up front. But we did manage to set a Clemson record of six games of 35 points or more. We made enough plays to put the game away. The last drive was really good to see, to see them fighting all the way until the end.
"Quickly we have to put that behind us and move on to the next one. It'll be another challenge. Wake is always a challenge for us. We play in front of a national audience and we have to handle our business and take advantage of our opportunities. Our best football has to be in front of us, not behind us. We have to continue to pay the price to win and prepare."
On the schedule this week
"We've been working on it for a while. They came in at 4:15 today. We had a team meeting and then we broke for dinner at 5 p.m. They're in segment meetings right now until about 7:10. We'll flex at 7:30. We will have a light practice tonight, a normal Monday-type practice. We'll be in shells tomorrow. The pads are on Tuesday and we'll practice as long as we normally would Monday and Tuesday. We'll travel up to Winston-Salem on Wednesday and have a normal game-prep routine on Wednesday."
On the play of the defense
"It was great. They've steadily improved all year. It's not like we've just been winning with one phase of the game. They've not been perfect but they've made plenty of plays to help us, especially at Boston and against Georgia Tech. They've gotten better. Our guys up front are just getting better and better and better. They're learning how to play the game. It's a real positive what we're seeing. It's like Brent said; we're not Alabama yet, but we've got a chance to be a much-improved defense when it's all said and done."
On the play of MLB Spencer Shuey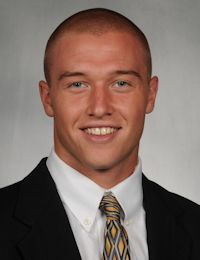 Spencer Shuey
RS Jr. Linebacker
#33 6-3, 230
Charlotte, NC
View Full Profile
"He played great. He played really, really well. He was in on a bunch of tackles. He showed up on special teams, too. He's just a football player and he's in great shape. He puts himself in a good position to make plays."
Players of the Game
" Jonathan Meeks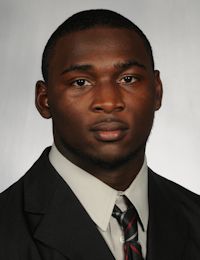 Jonathan Meeks
Sr. Safety
#5 6-1, 210
Rock Hill, SC
View Full Profile was our defensive player of the game. The turnovers he had were huge, the pick-six he had was huge. Dalton Freeman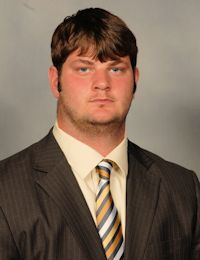 Dalton Freeman
Gr. Center
#55 6-5, 265
Pelion, SC
View Full Profile was our player of the game on offense, and Tony Steward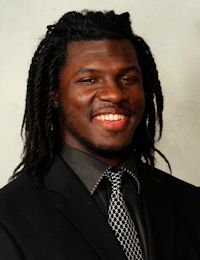 Tony Steward
So. Linebacker
#7 6-1, 235
Hastings, FL
View Full Profile was our player of the game on special teams."
On the challenge that Wake Forest presents
"The biggest thing with Wake is they're very well-coached. They always present some schematic issues. They do a good job of creating edges and numbers advantages. They've always been a movement defense that you have to catch. Very seldom do they sit still. We're really just getting going into studying them."
On the problems with the offensive line Saturday
"We just got beat. Poor technique, fundamentals. One time Tajh was a little too deep with his drop, but still, we didn't do a very good job protecting. It wasn't anything schematic. We just fundamentally and technically did not get it done. It might have been our worst game on the line all year. We will challenge them to play better this week."

Tags: Clemson Football
,
Adam Humphries
,
Cortez Davis
,
Dabo Swinney
,
Dalton Freeman
,
Dante Stewart
,
Darius Robinson
,
Garry Peters
,
Jonathan Meeks
,
Martin Jenkins
,
Spencer Shuey
,
Tony Steward
,
Travis Blanks
,
Xavier Brewer