| | |
| --- | --- |
| News and notes from Monday's practice | |
---
| | |
| --- | --- |
| Monday, August 22, 2011, 4:07 PM | |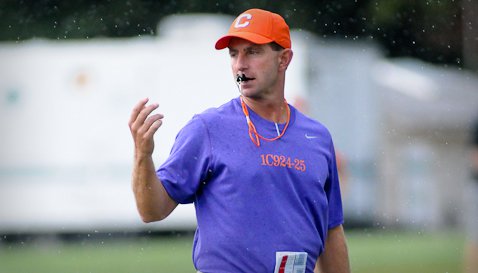 AUDIO: Dabo Swinney after practice audio
CLEMSON – The Clemson Tigers held the first of two Monday practices on the practice fields behind Jervey at midday on Monday, the last day they will hold two-a-days during fall camp.
Clemson head coach Dabo Swinney said having the team out in the mid-day heat couldn't be helped.
"We were pretty fortunate with the weather, but today was definitely top two hottest," Swinney said. "But we needed that. We had to adjust the schedule a little bit because the freshmen had a little convocation thing they had to go to this morning. So they were going to miss meetings, and we got a lot of those guys we are going to be counting on so we felt like we needed to push it back to make sure we had them all there."
Swinney said his team has endured a long and grueling camp, and he could tell on Monday that the players were tired.
"They are tired. They should be. I would be disappointed if they were fresh right now," Swinney said. "That's what camp is supposed to be. Everybody gets mentally fatigued and physically fatigued this time of year. But they were off Saturday night once we put the tape to bed. They had pretty much all day yesterday [off].
"They had fan day from 4:30 p.m. to 6:30 p.m. so they were over here for a couple hours, but no football meetings or anything like that. So they were able to get some rest and they didn't have to be over early this morning. They had to be here at 9:45. So they had a good day yesterday, and a good morning this morning to start that process [of kicking legs back]. Tonight will be more of a teaching, tempo type of practice to clean up on some stuff. I think by tomorrow they will start bouncing around a little bit."
*New offensive coordinator Chad Morris has challenged sophomore Nuk Hopkins to elevate his game this fall, and Swinney said he has seen Hopkins do exactly that.
"He is one of those guys that has stepped up, definitely," Swinney said. "He's kind of the veteran guy. He and Jaron [Brown] have both done a very good job. Marquan [Jones] has been an outstanding leader. He's an unselfish player and takes pride in his performance. He's also taken a lot of pride in trying to teach those young guys even though they are competing with him and some of them have passed by him. He's been a great leader for that group. I'm proud of him. Nuk, in particular, this summer, I think he took a lot of those guys under his wing."
*The team can't seem to get rid of the stomach bug that has plagued the camp over the last five or six days.
"It seems like there is a restaurant downtown that some of them went to eat at, and that is the only common thread we have," Swinney said, declining to name the restaurant.
*Running back Mike Bellamy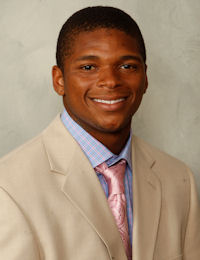 Mike Bellamy
Running Back
#5 5-10, 187
Nocatee, FL
View Full Profile returned to practice Monday, but Sammy Watkins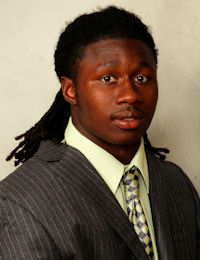 Sammy Watkins
Wide Receiver
#7 6-2, 200
Fort Myers, FL
View Full Profile [hip flexor] will be held out until Thursday. Morris said that the team has an off day on Wednesday, and they will let Watkins rest until then. Bryce McNeal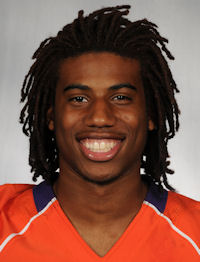 Bryce McNeal
Wide Receiver
#11 6-1, 180
Minneapolis, MN
View Full Profile also has a bone bruise in his foot and is missing time as well.
*Swinney said that true freshman Ryan Norton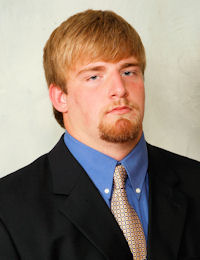 Ryan Norton
Offensive Line
#58 6-4, 275
Mauldin, SC
View Full Profile – who is a center – has been playing well and might avoid a redshirt as he discussed the second team offensive linemen after practice.
"I think we know who they are, and some of them are there by default," Swinney said. "I'm pretty disappointed in some of those guys that are in the backup roles right now. Again, I know they are young and we have to count on a lot of young guys, but just a little disappointed in some of their preparation and overall commitment. But that is why they call us coach.
"We have to get it out of them and we will. Brandon Thomas

Brandon Thomas
Offensive Line
#63 6-4, 300
Spartanburg, SC
View Full Profile , Kalon [Davis], [Mason] Cloy – we feel confident in Cloy. I consider Cloy a starter for us. He's a guy that I have a ton of confidence in. Norton [at center] is a guy we are continuing to get ready. I think he can help us. Gifford Timothy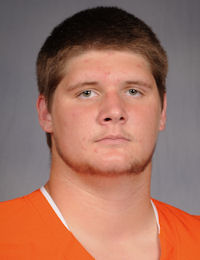 Gifford Timothy
Offensive Line
#70 6-6, 335
Middletown, DE
View Full Profile and Reid [Webster] have made progress but not where we need them to be right now."
*I already knew that Andre Ellington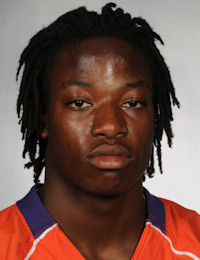 Andre Ellington
Running Back
#23 5-10, 190
Moncks Corner, SC
View Full Profile was a good running back, but I didn't know how smart he was until Monday. I asked him if he could name one player that was going to be a surprise this season – because we've already heard of Watkins and Bellamy, etc. – and he said he could name me five.
" Antoine McClain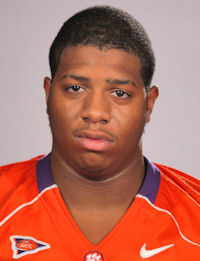 Antoine McClain
Offensive Line
#74 6-5, 330
Anniston, AL
View Full Profile , Landon Walker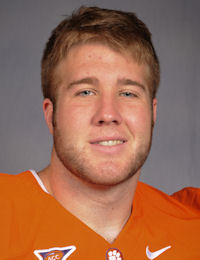 Landon Walker
Offensive Line
#72 6-6, 310
North Wilkesboro, NC
View Full Profile , Dalton Freeman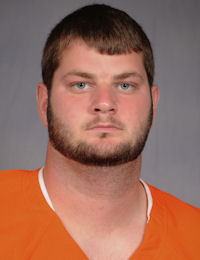 Dalton Freeman
Offensive Line
#55 6-5, 285
Pelion, SC
View Full Profile , David Smith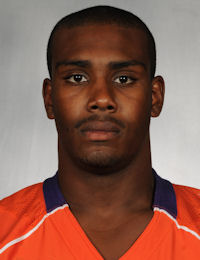 David Smith
Offensive Line
#73 6-5, 315
Greenville, SC
View Full Profile and Phillip Price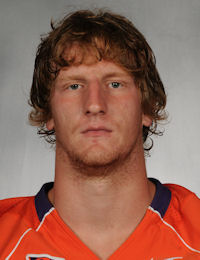 Phillip Price
Offensive Line
#79 6-5, 300
Dillon, SC
View Full Profile ," Ellington said. "Those guys are our leaders. They have had an unbelievable camp and they have opened up some huge holes for me."

Tags: Clemson Football
,
Andre Ellington
,
Antoine McClain
,
Brandon Thomas
,
Bryce McNeal
,
Dalton Freeman
,
David Smith
,
Gifford Timothy
,
Landon Walker
,
Mike Bellamy
,
Phillip Price
,
Ryan Norton
,
Sammy Watkins