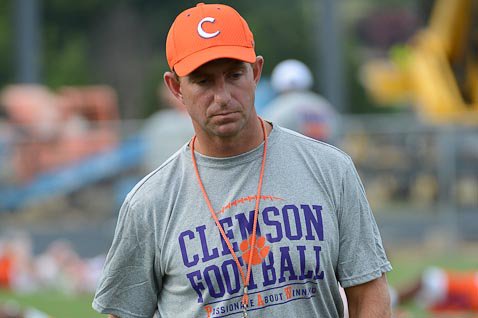 | | |
| --- | --- |
| Dabo talks Watkins, Steward and Twitter ban | |
---
| | | |
| --- | --- | --- |
| Friday, August 3, 2012, 10:28 PM | | |
Photos: First look at Clemson freshmen
CLEMSON – The Clemson Tigers held their first practice of the 2012 season Friday afternoon, and the media contingent waiting for Clemson coaches and players was larger than normal as both state and national outlets responded to the news of Sammy Watkins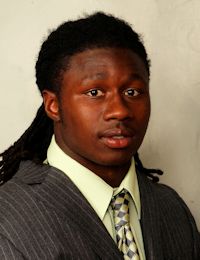 Sammy Watkins
So. Wide Receiver
#2 6-1, 200
Fort Myers, FL
View Full Profile ' suspension.
However, there was a lot of news to come out of the first practice session, including news on current injuries and players returning from injuries.
The following is a partial transcript of Dabo Swinney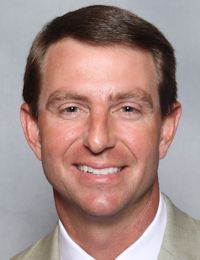 Dabo Swinney
Head Coach
View Full Profile 's press conference.
On LB Justin Parker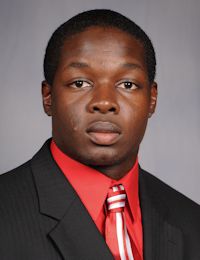 Justin Parker
Jr. Linebacker
#8 6-1, 225
Port Royal, SC
View Full Profile
"Justin Parker has a groin issue called osteitis pubis. All I know is that it is his groin and he can't get it well. It's going to hamper him a little while. He's a guy that we should've redshirted and we didn't. We thought we made the right decision at the time, but he ended up not playing as much as we wanted him to. We are going to try to steal a year back with him because he is going to be limited for a while, which now he's not getting the reps and we have a lot of competition there. The last thing I want is for him not to get through this year and we really think that he has a chance to be a great player. He was a guy that we were really excited about this spring. So kind of like we did with Kourtnei Brown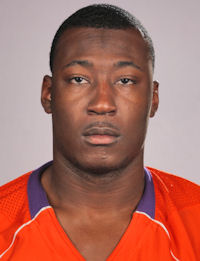 Kourtnei Brown
Defensive End
#90 6-6, 255
Charlotte, NC
View Full Profile , we are going to steal a year back. It's something that he wants to do. He just can't go full speed. He can't compete and if you can't compete you can't get on the field. We don't want to waste a year."
On safety Rashard Hall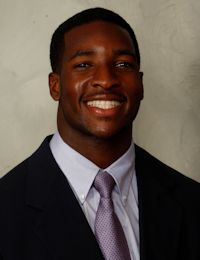 Rashard Hall
Gr. Safety
#31 6-1, 210
St. Augustine, FL
View Full Profile
"He looked great. I didn't see any hesitation in him and I watched him quite a bit. Rashard played all last year hurt and now he looks way better than he ever did last year- good and smooth. It was just one day with a lot of installation and teaching. He helped us win the ACC championship last year. No question. He is 100 percent healthy. [Last year] He was able to play and perform, but he had to wear the brace and he wasn't 100 percent healthy. He is a very smart and talented football player. He was still the best guy. Had he sat out last year, he would still be a senior this year. That wasn't going to change. He has already been redshirted. Whatever we got out of him last year was just a bonus, because he would have lost the year had he sat out."
On LB Tony Steward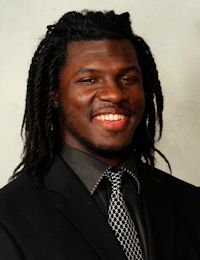 Tony Steward
So. Linebacker
#7 6-1, 245
Hastings, FL
View Full Profile
"Tony looked great. He just looked comfortable and he had his legs under him, but these first couple of days are strictly in shorts. When we get some pads on, I really want to see some thump and some explosion out of his hips. He doesn't wear a brace on either knee. Last year he came out here with a brace on because he couldn't get released until the end of July. He weighed in at 231 pounds and he was at 240 last year. He's chiseled up and mentally and physically he is better now than at any point last year. We just have a lot of teaching to do and a lot of live reps. "
On Sammy Watkins Punishment
"It's like I said from day one. There were some things that needed to be done. I told him back in May that it was either going to be four games or two games. It was just up to him what it was going to be. I am really proud of him. He did a fantastic job with what was asked of him. I had people write me letters that he did community service for and things like that. All you can do is respond when you make a mistake and he has responded the right way. Things that you think are the worst things in your life turn out to be the best if you learn and grow and I think that's exactly what Sammy Watkins will do. I think he is going to move on. I'm incredibly satisfied with how he has handled himself. It is what it is. I'm confident in our team. There are consequences for your actions. After tonight we'll move forward. We have 29 days until our first game and we have to get the football team ready. Number two will be ready when his opportunity comes."
On the decision making process
"It was solely mine. It was kind of what I thought was fair based on his past decision making. It was going to be a minimum of two. That's pretty consistent with what I've been around in the past and how I think it should have been handled. The best way to get these guys' attention is to sit them. I'm glad that I didn't make an emotional decision because it would've been more than that. I'm glad that he had an opportunity to build some bridges back and really follow through with everything."
On what the fans or media may think of the punishment
"Those people need to be the head coach. I'm the head coach and I made that decision. Whatever decision that I made wasn't going to please people. I'm not in the business to please people. I'm not going to please the media- some but not others. I'm never going to please the fans. If I worry about that, I am going to be sitting in the stands with them. I have to do what I feel is best for the individual involved, for the team and for the program. I'm not really worried about what other people think."
On the first day of practice
"I thought we had a really good sense of urgency. It was a long practice. We had a lot to do and install. I think these guys had a good sense of urgency and focus all summer. I look for procedure first of all. You want to see them fly around and be crisp. It should show that they were throwing during the summer and out here doing their skills and drills."
On the social media ban
"To me the best leadership comes from within. I thought last year's team had a good group of leaders. This year there are only 11 seniors but they are a dynamic group of men. They actually brought that to me in the spring and I told them to let me think about it and we'd revisit it at camp. Yesterday we met and talked through it again and it was just something that everybody was in agreement. We aren't going to participate in that during the season. "