| | |
| --- | --- |
| Big names highlight second session of Clemson's high school camp | |
---
| | | |
| --- | --- | --- |
| Tuesday, June 11, 2013, 9:31 PM | | |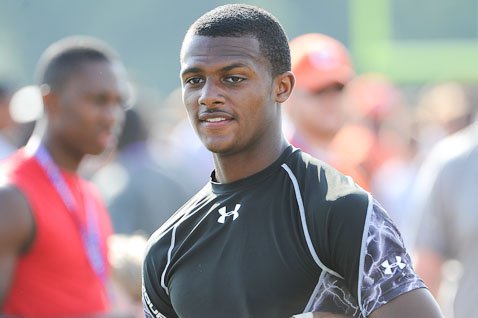 CLEMSON – A rainy first week of Clemson head coach Dabo Swinney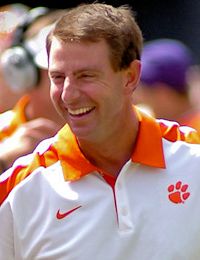 Dabo Swinney
Head Coach
View Full Profile 's high school camp is in the books, and the Tigers threw out some offers and took a look at some talented prospects.
Now, it's time to bring in the big guns.
This week's camp is reported to have over 900 campers registered to attend, and if the weather holds out there will be several big-time prospects and Clemson commits on campus for at least one of the three days – they practice once on Wednesday, three times on Thursday and once again on Friday.
Leading the charge will be five current Clemson commits out of the class of 2014 – Easley running back C.J. Fuller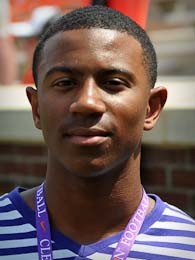 C.J. Fuller
Running Back
5-10, 200
Easley, SC
View Full Profile , Daniel running back Jae'lon Oglesby, Savannah (GA) tight end Milan Richard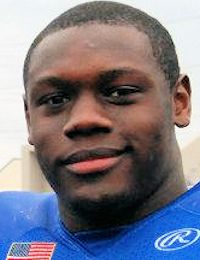 Milan Richard
Tight End
6-5, 230
Savannah, GA
View Full Profile , Columbia tight end Cannon Smith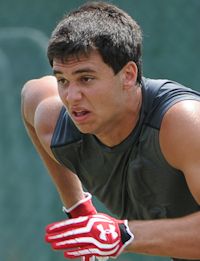 Cannon Smith
Tight End
6-5, 235
Columbia, SC
View Full Profile and Gainesville (GA) quarterback Deshaun Watson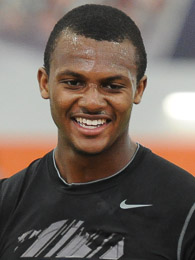 Deshaun Watson
Quarterback
6-3, 190
Gainesville, GA
View Full Profile .
Other big names to watch this week are linebacker Raekwon McMillan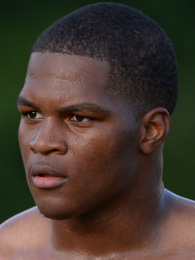 Raekwon McMillan
Linebacker
6-3, 235
Hinesville, GA
View Full Profile out of Hinesville (GA) Liberty County; wide receiver Trey Quinn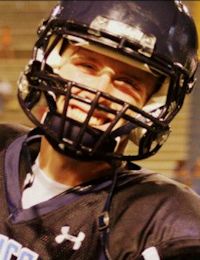 Trey Quinn
Wide Receiver
6-1, 190
Lake Charles, LA
View Full Profile out of Lake Charles (LA) Barbe; and wide receiver Trevion Thompson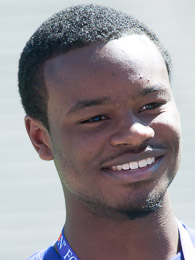 Trevion Thompson
Wide Receiver
6-2, 170
Durham, NC
View Full Profile out of Durham (NC) Hillside.
We will keep you up to date on potential changes.
June 12-14
2014
Demitrius Anthony, QB Christ Church
Yannis Bowden, DE, Glenn (NC)
Sadarius Byers, DL, Burns (NC)
Zykiesis Cannon, CB, Carolina (SC)
Jermane Conyers, DT, Ridgleand (GA)
Jack DeFur, TE, Hardin Valley Academy (TN)
Cory Dixon, ATH, Brunswick (GA)
Lee Eddleman, OL, Daniel
Justin Falcinelli

Justin Falcinelli
Offensive Tackle
6-5, 300
Middleton, MD
View Full Profile , OG, Middletown (MD)
C.J. Fuller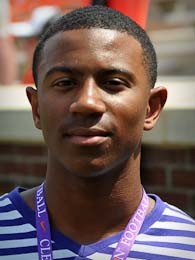 C.J. Fuller
Running Back
5-10, 200
Easley, SC
View Full Profile , RB, Easley
Rafael Gaglianone, K, Baylor (TN)
Tony Gaston, WR, Lewisville
Peter Goodman, WR, C.A. Johnson
Tyrell Goodwin, DT, A.C. Flora
Luke Hayek, K, Shelby (NC)
Taylor Hearn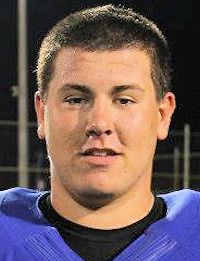 Taylor Hearn
Offensive Line
6-5, 305
Williston, SC
View Full Profile , OL, Williston-Elko
Jalyn Holmes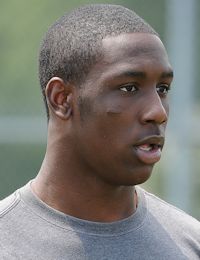 Jalyn Holmes
Defensive End
6-5, 225
Norfolk, VA
View Full Profile , DE, Lake Taylor (VA)
Rick Leonard, DE, Middletown (MD)
Jack Maher, TE, Brentwood (TN)
Raekwon McMillan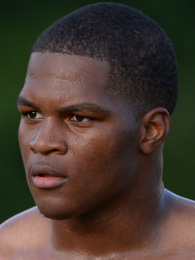 Raekwon McMillan
Linebacker
6-3, 235
Hinesville, GA
View Full Profile , LB, Liberty County (GA)
Jae'lon Oglesby, RB, Daniel
Tailik Quarterman, CB, Carver (GA)
Trey Quinn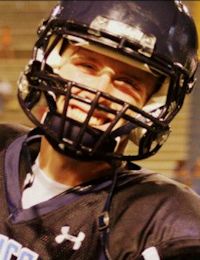 Trey Quinn
Wide Receiver
6-1, 190
Lake Charles, LA
View Full Profile , WR, Barbe (LA)
Milan Richard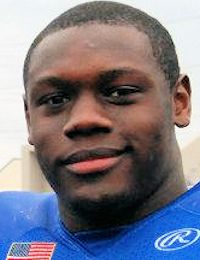 Milan Richard
Tight End
6-5, 230
Savannah, GA
View Full Profile , TE, Calvary Baptist Day (GA)
Korie Rogers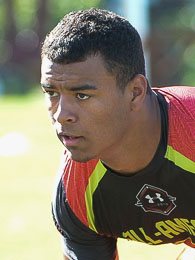 Korie Rogers
Outside Linebacker
6-2, 200
Buford, GA
View Full Profile , LB, Buford (GA)
Artavis Scott

Artavis Scott
Wide Receiver
6-0, 180
Tarpon Springs, FL
View Full Profile , WR, East Lake (FL)
Cannon Smith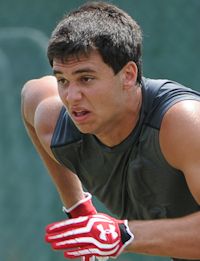 Cannon Smith
Tight End
6-5, 235
Columbia, SC
View Full Profile , TE, Hammond School
Ray Smith, CB, Dorman
Alex Spence, K, West Florence
Mike Taylor, TE, Allendale-Fairfax
Donte Thomas-Williams

Donte Thomas-Williams
Running Back
6-0, 210
Durham, NC
View Full Profile , RB, Hillside (NC)
Trevion Thompson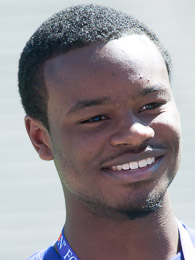 Trevion Thompson
Wide Receiver
6-2, 170
Durham, NC
View Full Profile , WR, Hillside (NC)
Maurice Trowell, WR, Southern Durham (NC)
Kiante Walton, CB, Carver (GA)
Deshaun Watson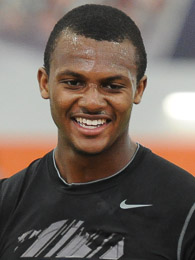 Deshaun Watson
Quarterback
6-3, 190
Gainesville, GA
View Full Profile , QB, Gainesville (GA)
Quan White, WR, Christ Church
Andrew White, DE, Lakewood
Andrew Williams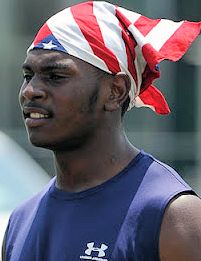 Andrew Williams
Defensive End
6-4, 240
McDonough, GA
View Full Profile , DE, Eagles Landing (GA)
Shaun Wilson, RB, West Mecklenburg (NC)
2015
Markeyvious Adams, WR, Greenwood
Kyle Anderton, QB, Station Camp (TN)
Kaliq Anthony, ATH, Hunter-Kinard-Tyler
J.J. Arcega-Whiteside, WR, Dorman
Dre Bailey, ATH, Lewisville
Michael Barnett

Michael Barnett
Defensive End
6-4, 240
Ridgeville, SC
View Full Profile , OL/DL, Woodland
Alex Brown, DB Lake Marion
Mekhi Brown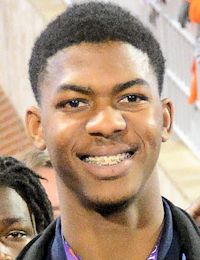 Mekhi Brown
Defensive End
6-6, 230
Columbus, GA
View Full Profile , DE, Carver (GA)
Kelly Bryant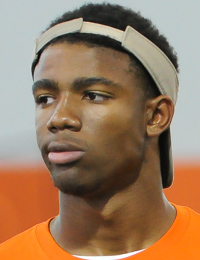 Kelly Bryant
Wide Receiver
6-4, 200
Abbeville, SC
View Full Profile , ATH, Abbeville
Kaleb Chalmers

Kaleb Chalmers
Cornerback
5-11, 170
Greenwood, SC
View Full Profile , CB, Greenwood
Rasool Clemons, DE, South Aiken
Lewis Cousins III, S, Gainesville (GA)
Josh Curry, ATH, Carver (GA)
Jalen Dalton, DE, West Forsyth (NC)
Rion Davis, S, Columbia-AC Flora
LaSamuel Davis

LaSamuel Davis
Defensive End
6-4, 205
Bamberg, SC
View Full Profile , DE, Bamberg-Ehrhardt
Chuma Edoga

Chuma Edoga
Offensive Tackle
6-4, 275
Powder Springs, GA
View Full Profile , G, Powder Springs (GA) McEachern
Mark Fields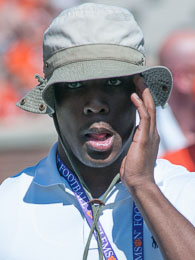 Mark Fields
Cornerback
5-9, 170
Charlotte,
View Full Profile , CB, Cornelius (NC) Hough
Marquane Goodman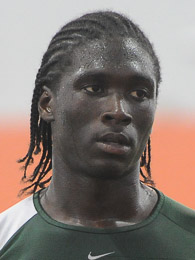 Marquane Goodman
Quarterback
6-2, 190
Florence, SC
View Full Profile , QB, West Florence
Taj Griffin

Taj Griffin
Running Back
5-10, 175
Powder Springs, GA
View Full Profile , RB, Powder Springs (GA) McEachern
Joseph Hall, WR, Centennial (TN)
Earnest Harris, DB, Thomasville (GA)
Albert Huggins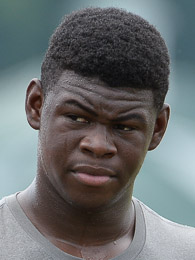 Albert Huggins
Defensive Tackle
6-3, 280
Orangeburg, SC
View Full Profile , DT, Orangeburg-Wilkinson
Mitch Hyatt

Mitch Hyatt
Offensive Tackle
6-6, 270
Suwannee, GA
View Full Profile , OL, Suwanee (GA) North Gwinnett
Bavueir Jackson, LB, Broome
Denzel Johnson, WR/DB, A.C. Flora
Dre Jackson, DB, Central Gwinnett (GA)
Xavier Johnson, Kings Mountain (NC)
Jave Jones, RB, A.C. Reynolds (NC)
Graham Keeter, OL, Kings Mountain (NC)
Jordan Lane, QB, First Assembly (NC)
Cody Montgomery, TE, Lewisville
John Nesbit, DL, J.L. Mann
Khane Pass

Khane Pass
Safety
6-0, 195
Columbus, GA
View Full Profile , S, Carver (GA)
D.J. Pearson, QB, Northview (GA)
Freddie Phillips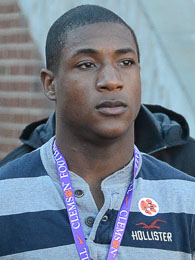 Freddie Phillips
Wide Receiver
6-2, 180
Pelion, SC
View Full Profile , WR, Pelion
Anthony Ratliff

Anthony Ratliff
Quarterback
6-1, 190
Matthews, NC
View Full Profile , QB, Matthews (NC) Butler
Rocky Reid, RB, Concord (NC)
Tyran Roberts, LB, Lincolnton (NC)
Darian Roseboro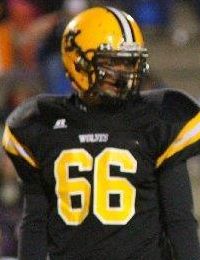 Darian Roseboro
Defensive End
6-4, 265
Lincolnton, NC
View Full Profile , DL, Lincolnton (NC)
Rasahaud Roundtree, S, Lakeside (GA)
Zac Saalweachter, C, R.J. Reynolds (NC)
Andre Smith, LB, Trinity Christian (FL)
Van Smith, S, Charlotte (NC) West Mecklenburg
Cameron Stewart, WR, Shiloh (GA)
Johnathon Sutton, LB, Swansea
Adonis Thomas, WR, Lawrenceville (GA) Central Gwinnett
Carl Tucker

Carl Tucker

6-2, 205
Concord, NC
View Full Profile , Jr., S, Concord (NC) Robinson
Shy Tuttle

Shy Tuttle
Defensive Tackle
6-2, 295
Lexington, NC
View Full Profile , DT, Lexington (NC) North Davidson
Josh Wariboko

Josh Wariboko
Offensive Guard
6-4, 310
Oklahoma City, OK
View Full Profile , OL, Casady (OK)
Bryan Williams, DL, J.L. Mann
Nick Wimmer, OL, Lexington (NC) North Davidson
Jeremiah Young, LB, Franklin (NC)
2016
Cade Carney, QB, Davie County (NC)
Bryan Edwards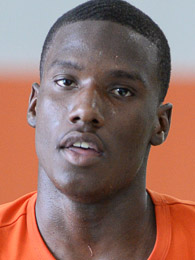 Bryan Edwards
Wide Receiver
6-3, 185
Conway, SC
View Full Profile , WR, Conway
Malik Staples, RB, Peachtree Ridge/Pace Academy (GA)
Antonio Williams

Antonio Williams
Running Back
5-10, 175
New London, NC
View Full Profile , RB, North Stanly (NC)

Tags: Clemson Football
,
Albert Huggins
,
Andrew Williams
,
Anthony Ratliff
,
Antonio Williams
,
Artavis Scott
,
Bryan Edwards
,
C.J. Fuller
,
Cannon Smith
,
Carl Tucker
,
Chuma Edoga
,
Darian Roseboro
,
Deshaun Watson
,
Donte Thomas-Williams
,
Freddie Phillips
,
Jalyn Holmes
,
Josh Wariboko
,
Justin Falcinelli
,
Kaleb Chalmers
,
Kelly Bryant
,
Khane Pass
,
Korie Rogers
,
LaSamuel Davis
,
Mark Fields
,
Marquane Goodman
,
Mekhi Brown
,
Michael Barnett
,
Milan Richard
,
Mitch Hyatt
,
Raekwon McMillan
,
Shy Tuttle
,
Taj Griffin
,
Taylor Hearn
,
Trevion Thompson
,
Trey Quinn