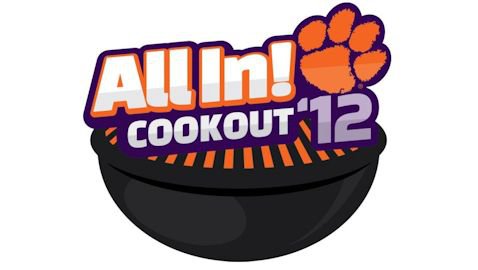 | | |
| --- | --- |
| All In Cookout to host top recruits | |
---
| | | |
| --- | --- | --- |
| Thursday, July 19, 2012, 12:38 PM | | |
CLEMSON – The inaugural All In Cookout, Clemson's answer to other events such as "Dawg Night" at Georgia and "Friday Night Lights" at Florida, will be held Friday evening on the Clemson campus.
The Clemson coaches will host several of the program's top recruiting prospects in a family-style cookout in what they hope will become an annual event.
Several of the nation's top programs have hosted events like Dawg Night or Friday Night Lights as an extra incentive to get recruits back on campus. The Clemson coaches feel like they have had recruiting success with Clemson head coach Dabo Swinney's June camp, and have not felt the need for an extra weekend of recruiting. That has changed this year, as the coaching staff wanted to get several of their prospects back on campus one more time before fall practice starts.
Clemson has invited several of the top prospects that have already committed or are high on Clemson's recruiting board.
Expected to attend are:
RB Wayne Gallman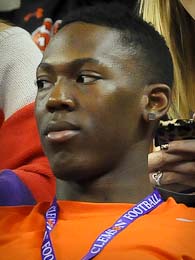 Wayne Gallman
Running Back
6-1, 195
Loganville, GA
View Full Profile
WR Ryan Jenkins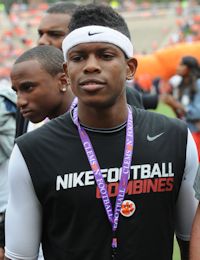 Ryan Jenkins
Wide Receiver
5-11, 177
Alpharetta, GA
View Full Profile
OL Maverick Morris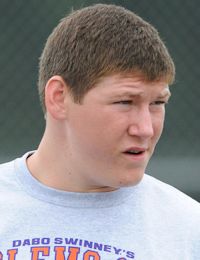 Maverick Morris
Offensive Tackle
6-5, 290
Douglas, GA
View Full Profile
DL Robert Nkemdiche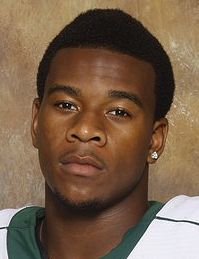 Robert Nkemdiche
Defensive End
6-5, 275
Loganville, GA
View Full Profile
DE Dane Rogers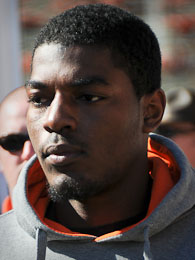 Dane Rogers
Defensive End
6-3, 245
Shelby, NC
View Full Profile
LB Ben Boulware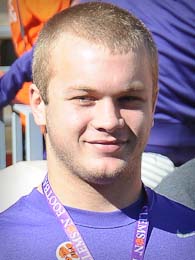 Ben Boulware
Outside Linebacker
6-1, 230
Anderson, SC
View Full Profile
LB Dorian O'Daniel
Dorian O'Daniel
Outside Linebacker
6-1, 205
Olney, MD
View Full Profile
DB David Kamara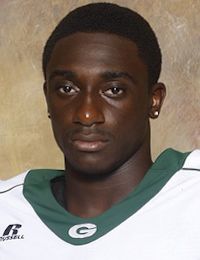 David Kamara

5-11, 185
Loganville, GA
View Full Profile
OL Austin Droogsma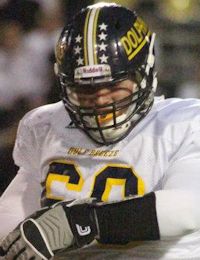 Austin Droogsma
Offensive Guard
6-3, 310
Gulf Breeze, FL
View Full Profile
WR Demarcus Robinson
ATH D.J. Greenlee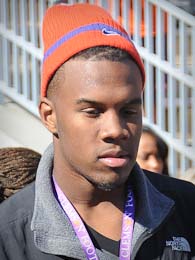 D.J. Greenlee
Linebacker
6-2, 210
Central, SC
View Full Profile
RB Tyshon Dye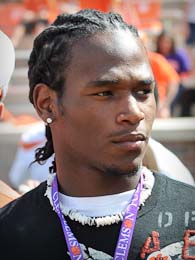 Tyshon Dye
Running Back
6-1, 210
Elberton, GA
View Full Profile
DT Scott Pagano

Scott Pagano
Defensive Tackle
6-4, 280
Honolulu, HI
View Full Profile
DB Jadar Johnson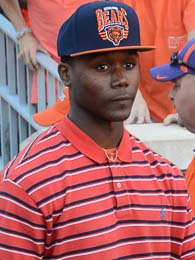 Jadar Johnson
Defensive Back
6-1, 180
Orangeburg, SC
View Full Profile
DB Kendall Fuller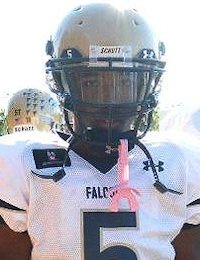 Kendall Fuller
Defensive Back
6-0, 185
Olney, MD
View Full Profile
QB DeShaun Watson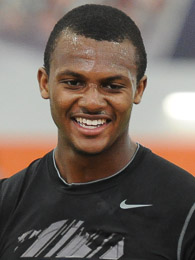 DeShaun Watson
Quarterback
6-3, 190
Gainesville, GA
View Full Profile
RB Alvin Kamara
WR Mike Williams
DE DeMarcus Walker

Tags: Clemson Football
,
Austin Droogsma
,
Ben Boulware
,
D.J. Greenlee
,
Dane Rogers
,
David Kamara
,
Maverick Morris
,
Robert Nkemdiche
,
Ryan Jenkins
,
Scott Pagano
,
Tyshon Dye
,
Wayne Gallman