---
| | | |
| --- | --- | --- |
| Wednesday, January 9, 2013, 11:28 AM | | |
Wide Receivers
Heading into the 2013 season some felt Clemson had the best unit of wide receivers in America. Southern Cal would argue and I really liked Florida State's as well but Clemson could have made a legitimate argument.
Fast forward five months and some Tiger faithful are nervous about the future of the position.
The wide receiver situation at Clemson is a perfect example of why you have to continue to recruit every year at every position.
Several years ago Clemson had Derrick Hamilton, Kevin Youngblood, Airese Currie and Roscoe Crosby
Roscoe Crosby
Wide Receiver
# 6-2, 220
Union, SC
View Full Profile . The feeling was this group was the best group of receivers in school history. However, turnover happens fast in college football. Crosby turned pro in baseball. Youngblood broke his leg but was able to come back and Hamilton left school to turn pro after his junior season.
When defensive coordinators prepared for Clemson this year they were looking at Nuk Hopkins, Sammy Watkins
Sammy Watkins
So. Wide Receiver
#2 6-1, 205
Fort Myers, FL
View Full Profile , Jaron Brown
Jaron Brown
Gr. Wide Receiver
#18 6-2, 205
Cheraw, SC
View Full Profile , Charone Peake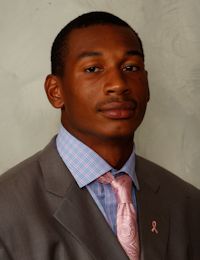 Charone Peake
So. Wide Receiver
#19 6-3, 200
Moore, SC
View Full Profile , Martavis Bryant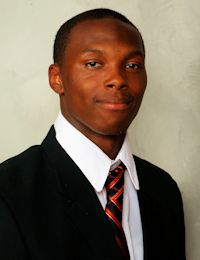 Martavis Bryant
So. Wide Receiver
#1 6-5, 200
Calhoun Falls, SC
View Full Profile and Adam Humphries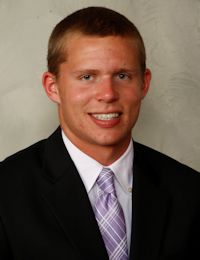 Adam Humphries
So. Wide Receiver
#16 5-11, 190
Spartanburg, SC
View Full Profile .
Hopkins had an All-American type season but all indications are that he is going pro a year early. Watkins was hurt and suspended and frankly had a sophomore slump. Brown graduates. Bryant was suspended for the bowl game and his status is questionable heading into the spring. Peake has shown some signs but must step up in 2013. Humphries has been solid and red-shirt freshman Germone Hopper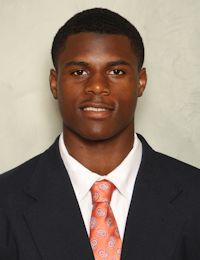 Germone Hopper
Fr. Wide Receiver
#5 6-0, 175
Charlotte, NC
View Full Profile turned heads during his red-shirt season.Wide Receivers
The staff wants to sign two or three wide outs in the upcoming recruiting class and had three commitments coming into the new year. However, rivals.com's top 100 receiver Demarcus Robinson flipped to Florida this week on the same day Ryan Jenkins announced he was headed to Tennessee instead of Clemson.
The Jenkins decommitment was not a huge deal. Three star wide receivers are a dime a dozen. He can be replaced in this class by someone better without much effort. However, the Robinson flip hurts at this point. He was a star and the staff had huge plans for him as early as next season.
Now Clemson's staff turns its attention to Marquez North, the nation's number two wide out according to rivals.com. North favored Clemson as a junior but did not like the commitments of Mike Williams, Robinson and Jenkins. North now favors North Carolina and Tennessee over Clemson but the Tigers get an official visit this weekend. All of the sudden North becomes a huge priority.
Clemson should be OK at wide receiver in 2013 but Jeff Scott
Jeff Scott
Assistant Coach / WRs / Recruiting Coordinator
View Full Profile potentially faces a tough situation in 2014 and beyond. Sammy Watkins could turn pro after the 2013 season. Bryant is always a wild card and is someone that would be hard to count on in 2013 or beyond. The 2014 season could see Peake, Humnphries and Hopper as the main wide outs with Mike Williams' development a key to his playing time that season.
The point is that college football is very unstable and the turnover rate is always high. Staffs have to continue to recruit at a high level and replace stars with future stars.
The good news is that Clemson has a very good story to tell prospects. Clemson's wide receivers have been extremely productive and prospects want to see results. Some staff can tell prospects what they want to hear but Clemson's staff can show them results. A prospect that favors Nuk Hopkins in style can be shown what his role can look like. A prospect that features a style closer to Sammy Watkins can be shown what his role could look like as well.
I am not ready to panic just yet but Clemson has some hurdles to clear in order to maintain a very high level of play at this position.
The Brad Hughes All-State Insurance Agency
Prayer List
We have started a prayer list on the blog. Here are the guidelines:
If you are offended by prayer or prayer lists then I apologize in advance. The blog is free and the prayer list will be on the bottom of the page so you don't have to read it.
If you would like to add someone to the list please email me at mickeyplyler@hotmail.com
*Please let me know when it is appropriate to take the person off of the prayer list.
Those who need our prayers include:Finn Brookover, Jo Ann Bachman, Kenneth Bryant, Pruitt Martin, Got igers and his family, David Rowland, Leonard, Gillespie and his family, Jim S, Daniel Rosborough, The Huffman family, Nancy Winkler, John Reeve, Ethel Southard, Vinnie Brock, Kaitlyn L, Susan Miller, Joyce Harley, Steve Proveaux, Jeffrey Greene, the Hutto family, Sherl Drawdy, Caleb Kennedy, Teresa O'Connor, Matt Jacobs,Perrin Seigler, Candee Massee, Lindsey Jordan, Sam Catoe, Tyler Felch, the Nicolopulos family, "the Jacksonville, FL guys", Kim Sims, the Coyle family, Ryleigh Tedder, Steve Lee, Kelly Trakas, Jimmy Moore, the Thomas. V Family, Emary Claire Young, Kitty Bowers,Julie Locke, the Scheider family, Lauren Kittles' family, Frank Gentry, Joyce Bussey, Stacey McKeown, Dale Childs, Larry Lentz, Jr, Carl Sharperson, Scott Hannon, William Perry, Tyler Swaney, Lillian, Mark Feit, David Frame, Chad Berry, the family of Matthew M. Watson, the Dowis family, Shervin Messer, Alan Putnam, the Olivers, Lee Tate, Ronnie Abrams, Eddie Greene, the Jackson family, Bill Vader, Jim Taylor, Tina DeWitt, Rock Horne, Christopher Tuten, Bobby Wayne Thomas, Emma and Danielle Carothers, Robert Ditty, Mr. and Mrs. Murray Smith, Dot Cartee, Ayden Mills, Millie Heatley, Lynn Martin and family, Michael Pinson, Jake David family, Angie Crowley, Ira, Mike Tolson, Poly Wells, Dr. Muriel Bishop, Jack Cunningham, Emily Jefford Meister, Zachary Stoller, Aaron Clackum, Pat James, Cortney Moore, William Moore, Angelia and Savannah Anderson, William Ross, Meredith Legg, Scott Johns, Frank Carroll, Brandon Thompson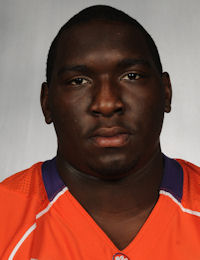 Brandon Thompson
Defensive Tackle
#98 6-2, 310
Thomasville, GA
View Full Profile , Alvin Sammons, Georgine McAlhaney, Glen Davis, Mike Price, Clay Childers, Aaron Knight, Danielle Johnston and family, Nicholas Abrams, Lana Kuykendall, Gary, Gary G., William Huggins, Jim Bennett, Chantz Fowler, Ethel McElveen, Michele Gurganus, William Gentry, Lewis Usher and Tanya Sanders, Shon Cooper, Nick Collins, Travis Patterson, Amanda Peake, Danny Hammond, Chip Turner, Nick Collins, Allen Steen, The Sturkey Family, the Lance family, Marcus Lattimore, Nick Chrisley's family, Allison Williams, Lt. Kyle Walker, Summer and Joel Johnson, Nicole O'Donnell, Jennifer McManus, James O. Johnson, Joy Pruett and family, Patrick Heher, Bill Schmidt, Jack Bailey, Bill Early, Gardner Family, Charles Turner, Kathy Bartholomew, Ray Sanders, David and Robin Blocker, J.R. Ray, our great country and the men and women in uniform that protect and serve it every day plus their families.