---
Thursday Thoughts
The flu sucks. I have had flu like symptoms since Sunday, haven't worked on the radio show since Monday and haven't blogged in two days.
Because I am feeling a little better this morning and because I am bored to tears, I am going to write this blog today. It might not be very long. I am just gonna type until I think I need to go lay down again.
There is one good thing about the flu, it makes your house seem bigger. I live in a small 2,000 square foot house in Clemson, but on those few occasions this week where I have moved from the back bed room to the couch or vice versa, it felt like I ran a marathon.
In between the multiple naps each day I tried to keep up with the sports world. It seemed the more things change, the more they stay the same.
Morris
I know many of you got frustrated following the Chad Morris
Chad Morris
Offensive Coordinator / QBs
View Full Profile and Texas Tech saga. It is easy to say now but I always thought that Kliff Kingsbury was the guy. I felt it would have been a huge upset if Morris would have gotten the job.
My thoughts were that Kingsberry was recently the All-American quarterback at Texas Tech. He just coached a freshman to the Heisman Trophy and he has his team in the top ten in the country due to his prolific offense.
Chad Morris has great ties to the area but nothing compared to Kingsbury. To me, Kingsbury's resume in college was similar but the edge was his popularity among the Tech fans.
Remember the Texas Tech president is not a popular cat with the athletic fans there. The athletic director was also on shaky ground. If they hired Morris and Kingsbury went on to be a successful head coach then they might not survive.
To me, it was a simple choice. Go with the former legendary quarterback. Unite the Mike Leach supporters. Unite Texas Tech's fan base. This was the safe choice.
Rich Rodriguez
Chad Morris feels a lot like Rich Rodriquez to me. Clemson knew Rodriguez was a hot name in the coaching industry in 1999 and 2000. In fact, Morris could have been the head coach at Tulsa and Rodriguez at Tulane. There was a chance that neither would have even made it to Clemson.
I remember when Rodriguez came back from an interview at Texas Tech and he said he was not going to take the job. He said, "Man that place is in the middle of nowhere." Tech hired Mike Leach and that worked out well for them. Rich Rod waited on his alma mater and things have worked out well for him (except for the Michigan mistake).
What I am hopeful for is that when we do embark on the post-Morris era at Clemson, it will go better than the post-Rich Rod era.
Fans React
I know many of you were disappointed in Morris because of the ongoing interview process he has gone through. I understand those that feel that way but you have to realize this is a business and most of these coaches dream of being a head coach.
Fans are attached to one school and live and die with that school. These coaches are trying to advance their careers. They have wives and kids. Their number one priority is to their family.
I was talking to a Clemson assistant coach last Friday and he had a great saying. He said, "This is a business. I THINK Dabo likes me but I KNOW he loves Will, Drew and Clay."
The point is that Swinney will do whatever it takes to make his program better because he has an obligation to his wife and kids first. Morris has the same obligation.
The accountant does it. The plumber does it. The florist does it. We are all looking to better our careers. Most of us would not turn down a huge raise with many more benefits. Most of us are loyal but how many of us could turn down a raise that would double our salary?
The Brad Hughes All-State Insurance Agency
Prayer List
We have started a prayer list on the blog. Here are the guidelines:
If you are offended by prayer or prayer lists then I apologize in advance. The blog is free and the prayer list will be on the bottom of the page so you don't have to read it.
If you would like to add someone to the list please email me at mickeyplyler@hotmail.com
*Please let me know when it is appropriate to take the person off of the prayer list.
Those who need our prayers include:Finn Brookover, Jo Ann Bachman, Kenneth Bryant, Pruitt Martin, Got igers and his family, David Rowland, Leonard, Gillespie and his family, Jim S, Daniel Rosborough, The Huffman family, Nancy Winkler, John Reeve, Ethel Southard, Vinnie Brock, Kaitlyn L, Susan Miller, Joyce Harley, Steve Proveaux, Jeffrey Greene, the Hutto family, Sherl Drawdy, Caleb Kennedy, Teresa O'Connor, Matt Jacobs,Perrin Seigler, Candee Massee, Lindsey Jordan, Sam Catoe, Tyler Felch, the Nicolopulos family, "the Jacksonville, FL guys", Kim Sims, the Coyle family, Ryleigh Tedder, Steve Lee, Kelly Trakas, Jimmy Moore, the Thomas. V Family, Emary Claire Young, Kitty Bowers,Julie Locke, the Scheider family, Lauren Kittles' family, Frank Gentry, Joyce Bussey, Stacey McKeown, Dale Childs, Larry Lentz, Jr, Carl Sharperson, Scott Hannon, William Perry, Tyler Swaney, Lillian, Mark Feit, David Frame, Chad Berry, the family of Matthew M. Watson, the Dowis family, Shervin Messer, Alan Putnam, the Olivers, Lee Tate, Ronnie Abrams, Eddie Greene, the Jackson family, Bill Vader, Jim Taylor, Tina DeWitt, Rock Horne, Christopher Tuten, Bobby Wayne Thomas, Emma and Danielle Carothers, Robert Ditty, Mr. and Mrs. Murray Smith, Dot Cartee, Ayden Mills, Millie Heatley, Lynn Martin and family, Michael Pinson, Jake David family, Angie Crowley, Ira, Mike Tolson, Poly Wells, Dr. Muriel Bishop, Jack Cunningham, Emily Jefford Meister, Zachary Stoller, Aaron Clackum, Pat James, Cortney Moore, William Moore, Angelia and Savannah Anderson, William Ross, Meredith Legg, Scott Johns, Frank Carroll, Brandon Thompson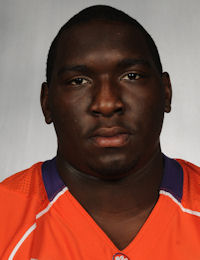 Brandon Thompson
Defensive Tackle
#98 6-2, 310
Thomasville, GA
View Full Profile , Alvin Sammons, Georgine McAlhaney, Glen Davis, Mike Price, Clay Childers, Aaron Knight, Danielle Johnston and family, Nicholas Abrams, Lana Kuykendall, Gary, Gary G., William Huggins, Jim Bennett, Chantz Fowler, Ethel McElveen, Michele Gurganus, William Gentry, Lewis Usher and Tanya Sanders, Shon Cooper, Nick Collins, Travis Patterson, Jennifer Chancy, Amanda Peake, Danny Hammond, Chip Turner, Nick Collins, Allen Steen, The Sturkey Family, James Caylor, the Lance family, Marcus Lattimore, Nick Chrisley's family, Allison Williams, Lt. Kyle Walker, Summer and Joel Johnson, Nicole O'Donnell, Jennifer McManus, James O. Johnson, Joy Pruett and family, Patrick Heher, Bill Schmidt, Jack Bailey, Bill Early, Gardner Family, Charles Turner, our great country and the men and women in uniform that protect and serve it every day plus their families.

Upgrade Your Account
Unlock premium boards and exclusive features (e.g. ad-free) by upgrading your account today.
Upgrade Now