---
| | | |
| --- | --- | --- |
| Monday, July 9, 2012, 12:00 AM | | |
Tajh's Transformation
The first time we saw Tajh Boyd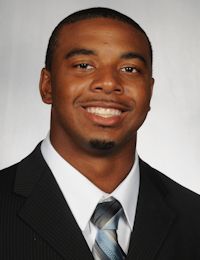 Tajh Boyd
RS Jr. Quarterback
#10 6-1, 225
Hampton, VA
View Full Profile in a Clemson uniform he looked lost. Like almost every freshman who ever played the position Boyd looked like he didn't belong at this level. Sure he was a four-star prospect out of high school and he played in the Army All-American game, but you couldn't tell it from the first look.
Boyd got in the game late against North Texas in 2010 and I can remember fans sitting around me saying that Clemson had wasted a scholarship. The next week he looked even worse against Presbyterian when he went 4 of 9 for 87 yards. Over the next eight games Boyd saw little action and attempted only one pass.
After Kyle Parker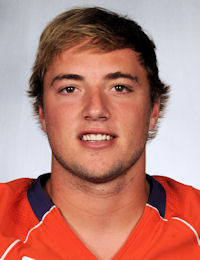 Kyle Parker
Quarterback
#11 6-1, 200
Jacksonville, FL
View Full Profile threw an inexcusable pick six against South Carolina in the final regular season game, Boyd came in and got hammered by the Gamecock defense. That night he took a beating. The bowl game wasn't much better but Boyd did show some signs in going 13-23 for 112 yards and two touchdowns.
The following spring Boyd was locked into a battle for the starting quarterback position. Some thought Cole Stoudt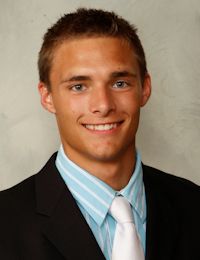 Cole Stoudt
So. Quarterback
#8 6-4, 200
Dublin, OH
View Full Profile looked better even though Stoudt was a true freshman that came to school only a few weeks earlier.
To put it mildly, the future was not bright for Tajh Boyd at Clemson. Few thought he could turn into the a sophomore that broke every passing record in school history.
In my opinion there are four key components to Tajh's transformation from a question mark into ACC's offensive player of the year.
One Day Off
Boyd as facing a crossroads in his career and he did what he had been taught to do by his father--he out worked everyone. Boyd put his nose to the grindstone and went to work. He proved to his teammates that being the starting quarterback at Clemson was very important to him and his work ethic earned his teammates' ultimate respect.
Boyd took only one day off from the end of spring practice until the start of the season. He was there whenever they opened the weight room doors. He was there leading his teammates in their voluntary workouts in the summer. Boyd was there when there was no one to know he was there.
That work ethic and dedication was a major part of his transformation but more importantly it earned the respect of his teammates.
Chad Morris
The second major part of Boyd's transformation is Chad Morris. Clemson hired Morris to coordinate the offense which was a perfect fit for Boyd. This offense put pressure on defenses and it took pressure off of the quarterback. Morris' offense got the ball in the playmakers' hands and kept defenses off balance and guessing.
Morris was also a big part of Boyd's transformation as the quarterback coach. Boyd was hounded about his footwork, his decision making and his ball protection. We all know what Morris meant to the offense from a coordinator standpoint but few give him credit he deserves as a quarterback coach.
Frisbee Catching Dogs
The third factor in Tajh's transformation was the talent around him. The Tigers did not give Boyd a great offensive line but that was the only thing lacking in terms of ability.
To be fair, Kyle Parker struggled after C.J. Spiller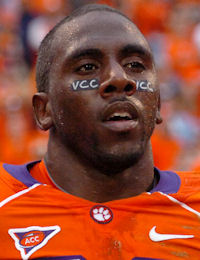 C.J. Spiller
Pro Running Back
#28 5-11, 195
Lake Butler, FL
View Full Profile and Jacoby Ford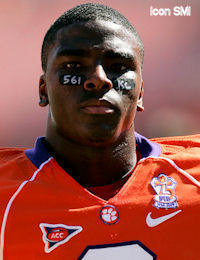 Jacoby Ford
Wide Receiver
#6 5-9, 175
Royal Palm Beach, FL
View Full Profile after they graduated. He also struggled after Andre Ellington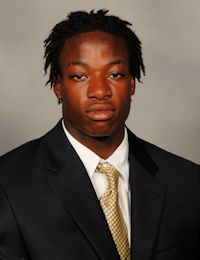 Andre Ellington
RS Sr. Running Back
#23 5-10, 190
Moncks Corner, SC
View Full Profile went down with an injury. Clemson had a talented true freshman wide out in DeAndre Hopkins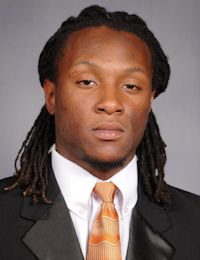 DeAndre Hopkins
Jr. Wide Receiver
#6 6-1, 200
Central, SC
View Full Profile but few other weapons.
When Boyd took over he had the luxury of having true freshman sensation Sammy Watkins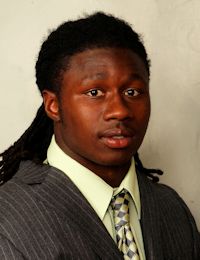 Sammy Watkins
So. Wide Receiver
#2 6-1, 200
Fort Myers, FL
View Full Profile as his primary target. Watkins gave defenses something to game plan against and took pressure off of Boyd. The Tigers also benefitted from the development of Hopkins who got bigger, stronger and more experienced. Add to the equation an healthy Ellington and the nation's best tight end in Dwayne Allen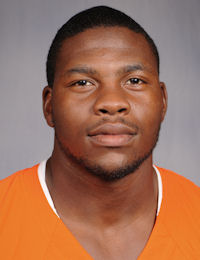 Dwayne Allen
RS Sr. Tight End
#83 6-3, 255
Fayetteville, NC
View Full Profile and Boyd's additional weapons made his job much easier than Parker's.
Confidence
The final piece of the transformation Tajh Boyd went through deals with his confidence. In the first two games last season Boyd played pretty good but he still looked shaky. In the second half of the Wofford game a light came on Boyd looked like a different quarterback.
The following two weeks Boyd led the Tigers to wins over Auburn and Florida State where he combined for 720 yards and seven touchdowns through the air. He looked comfortable and confident. Boyd looked like a completely different man. He looked like the guy that was ready to become a quarterback worthy of the Heisman talk that began to surround him.
Summary
Most quarterbacks make strides when they become more experienced and more comfortable. You hear all of the time how the game slows down for them. But Boyd went through an amazing transformation from a guy who looked shaky into a guy that could one day shake the hand on the Heisman Trophy.
I find it interesting that Boyd did it with help from others like Chad Morris and his teammates but he also did it by taking full responsibility for his work. He held himself accountable and worked himself into a better player.
The Brad Hughes All-State Insurance Agency
Prayer List
We have started a prayer list on the blog. Here are the guidelines:
If you are offended by prayer or prayer lists then I apologize in advance. The blog is free and the prayer list will be on the bottom of the page so you don't have to read it.
If you would like to add someone to the list please email me at mickeyplyler@hotmail.com
*Please let me know when it is appropriate to take the person off of the prayer list.
Those who need our prayers include:Finn Brookover, Mary-Louise Pawlowski (John's daughter), Jo Ann Bachman, Kenneth Bryant, Pruitt Martin, Got igers and his family, David Rowland, Leonard, Gillespie and his family, Jim S, Daniel Rosborough, The Huffman family, Nancy Winkler, John Reeve, Ethel Southard, Vinnie Brock, Kaitlyn L, Susan Miller, Joyce Harley, Steve Proveaux, Jeffrey Greene, the Hutto family, Sherl Drawdy, Caleb Kennedy, Teresa O'Connor, Matt Jacobs,Perrin Seigler, Candee Massee, Lindsey Jordan, Sam Catoe, Tyler Felch, the Nicolopulos family, "the Jacksonville, FL guys", Kim Sims, the Coyle family, Ryleigh Tedder, Steve Lee, Kelly Trakas, Jimmy Moore, the Thomas. V Family, Emary Claire Young, Kitty Bowers,Julie Locke, the Scheider family, Lauren Kittles' family, Frank Gentry, Joyce Bussey, Stacey McKeown, Dale Childs, Larry Lentz, Jr, Carl Sharperson, Scott Hannon, William Perry, Tyler Swaney, Lillian, Mark Feit, David Frame, Chad Berry, the family of Matthew M. Watson, the Dowis family, Shervin Messer, Alan Putnam, the Olivers, Lee Tate, Ronnie Abrams, Eddie Greene, the Jackson family, Bill Vader, Jim Taylor, Tina DeWitt, Rock Horne, Christopher Tuten, Bobby Wayne Thomas, Emma and Danielle Carothers, Robert Ditty, Mr. and Mrs. Murray Smith, Dot Cartee, Ayden Mills, Millie Heatley, Lynn Martin and family, Michael Pinson, Jake David family, Angie Crowley, Ira, Mike Tolson, Poly Wells, Dr. Muriel Bishop, Jack Cunningham, Emily Jefford Meister, Zachary Stoller, Aaron Clackum, Pat James, Cortney Moore, William Moore, Angelia and Savannah Anderson, William Ross, Meredith Legg, Scott Johns, Frank Carroll, Brandon Thompson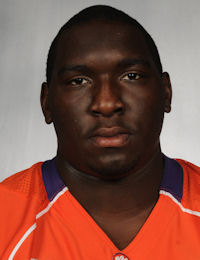 Brandon Thompson
Defensive Tackle
#98 6-2, 310
Thomasville, GA
View Full Profile , Alvin Sammons, Georgine McAlhaney, Glen Davis, Mike Price, Clay Childers, Aaron Knight, Danielle Johnston and family, Nicholas Abrams, Lana Kuykendall, Gary, Billy McLeroy, Gary G., William Huggins.

Upgrade Your Account
Unlock premium boards and exclusive features (e.g. ad-free) by upgrading your account today.
Upgrade Now