| | |
| --- | --- |
| Scott and Chanticleer, CL-GA Tix, Defense | |
---
| | | |
| --- | --- | --- |
| Tuesday, July 2, 2013, 10:04 AM | | |
Jeff Scott
Jeff Scott
Assistant Coach / WRs / Recruiting Coordinator
View Full Profile and Chanticleer
The Ryan Harless Foundation has opened the bidding on an awesome golf outing. You and three friends can play a round of golf on Sunday, July 14th with Clemson Recruiting Coordinator Jeff Scott and Mickey Plyler at Greenville Country Club's Chanticleer Course. This is the top ranked course in the upstate of South Carolina. Bidding will end on Wednesday, July 10. You can place your bids on the Ryan Harless Foundation Facebook page or by email at mickeyplyler@hotmail.com. Please add your email address when you bid.
Two Clemson-Georgia Tickets
The Ryan Harless Foundation has opened an auction for two Lower Deck tickets to the Clemson-Georgia game. Bidding will end Friday, July 12 at the RHF Family Fun Fest.
You can place your bids on the Ryan Harless Foundation Facebook page or by email at mickeyplyler@hotmail.com. Please add your email address when you bid.
Defensive Improvement
One of the things most encouraging about heading into the 2013 season is the continued improvement of the defense.
Last year Clemson was never to be mistaken for the Monsters of the Midway, but I was extremely encouraged by the steady improvement we saw as the season progressed.Scott and Chanticleer, CL-GA Tix, Defense
I know Chad Morris
Chad Morris
Offensive Coordinator / QBs
View Full Profile receives a ton of credit and he deserves every bit of praise he gets, but Clemson's defensive coordinator, Brent Venables
Brent Venables
Defensive Coordinator / Linebackers
View Full Profile , deserves a ton of credit as well for the way he helped turn around the defense last season.
Heading into last season, the defensive tackle unit consisted of players who had never started a game. The defense lost players like Andre Branch
Andre Branch
Defensive End
#40 6-5, 260
Richmond, VA
View Full Profile , Brandon Thompson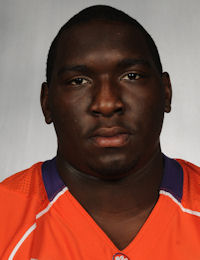 Brandon Thompson
Defensive Tackle
#98 6-2, 310
Thomasville, GA
View Full Profile , Rennie Moore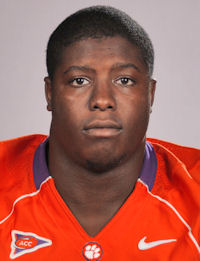 Rennie Moore
Defensive Tackle
#94 6-3, 265
Saint Marys, GA
View Full Profile , Kourtnei Brown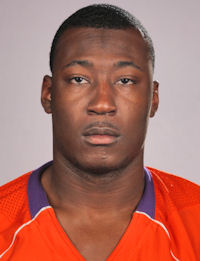 Kourtnei Brown
Defensive End
#90 6-6, 255
Charlotte, NC
View Full Profile and Coty Sensabaugh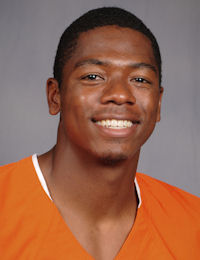 Coty Sensabaugh
Cornerback
#15 6-0, 185
Kingsport, TN
View Full Profile .
There was a lack of experience at linebacker and very little talent in the secondary. Yet Venables' defense allowed 4.5 points less per game than the previous season.
The defense couldn't stop the run the year before and allowed 177 yards per game on the ground before Venables arrived. Last year with much less depth, talent and experience, the defense allowed 19 yards less per game on the ground.
To be fair, the passing yardage allowed went up but teams knew they could pick on a very weak secondary.
The pass rush improved despite less talent and experience. Clemson had ten more sacks last season despite losing Branch, Thompson and Brown.
After giving up 252 yards rushing to Ball State and 287 yards on the ground to Florida State, the Tigers allowed only one more team to rush for more than 200 yards in the final nine games and that was Georgia Tech.
Clemson held Boston College to 40 yards below their rushing average. They held Wake 50 yards below their average. Duke ran for 40 less yards than their average. South Carolina was held to 4 yards less than their average and LSU was held to 75 yards under their average.
Spencer Shuey
Spencer Shuey
RS Sr. Linebacker
#33 6-3, 230
Charlotte, NC
View Full Profile 's emergence at linebacker helped against the run. He is a run stopper who allowed the defense to stop the plays between the tackles because he tackles well.
Grady Jarrett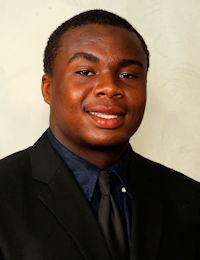 Grady Jarrett
Jr. Defensive Tackle
#50 6-1, 290
Conyers, GA
View Full Profile was another improvement. The sophomore defensive tackle played well in the last half of the season.
The really good news is the front seven return with a ton of experience this season. Grady Jarrett, Josh Watson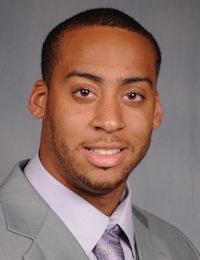 Josh Watson
RS Jr. Defensive Tackle
#91 6-4, 285
Wilmington, DE
View Full Profile , DeShawn Williams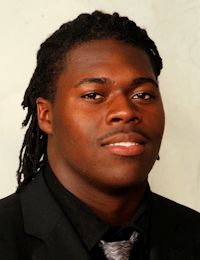 DeShawn Williams
Jr. Defensive Tackle
#99 6-1, 285
Central, SC
View Full Profile , DJ Reader and Carlos Watkins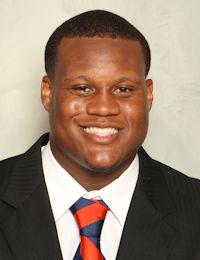 Carlos Watkins
So. Defensive Tackle
#94 6-3, 300
Forest City, NC
View Full Profile give the Tigers five quality options at defensive tackle.
Corey Crawford
Corey Crawford
Jr. Defensive End
#93 6-5, 270
Columbus, GA
View Full Profile , Vic Beasley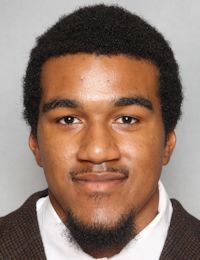 Vic Beasley
RS Jr. Defensive End
#3 6-3, 225
Adairsville, GA
View Full Profile and Tavaris Barnes
Tavaris Barnes
RS Jr. Defensive End
#6 6-4, 275
Jacksonville, FL
View Full Profile have experience at defensive end.
At linebacker Spencer Shuey, Stephone Anthony
Stephone Anthony
Jr. Linebacker
#12 6-3, 235
Polkton, NC
View Full Profile , Quandon Christian
Quandon Christian
RS Sr. Linebacker
#34 6-2, 225
Lake View, SC
View Full Profile , Tony Steward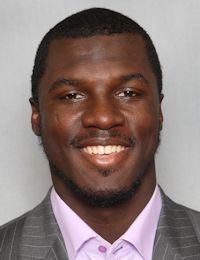 Tony Steward
Jr. Linebacker
#7 6-1, 235
Hastings, FL
View Full Profile , Kellen Jones
Kellen Jones
Jr. Linebacker
#52 6-1, 215
Houston, TX
View Full Profile and BJ Goodson give the staff more experience the position has had in recent years.
And perhaps the best news is that there is a lot of turnover in the secondary. The defensive backfield was a huge question mark heading into the season but injuries magnified that as the year progressed. This year there is more talent but experience is missing. The secondary has a new coach in Mike Reed
Mike Reed
Defensive Backs Coach
View Full Profile as well.
This defense will be tested early when Georgia brings one of the nation's best offenses to town. Aaron Murray is an All-American candidate at quarterback. Last year he threw for almost 3,900 yards and 36 touchdowns.
Todd Gurley and Keith Marshall combined for over 2,000 yards rushing and 25 touchdowns in their freshman campaigns.
The Dawgs return all five starting offensive linemen and a host of talented tight ends as well.
Clemson will face a terrific offense on the night of August 31st, but it will do so with more ammunition on defense than it had heading into last season.
The Brad Hughes All-State Insurance Agency
Prayer List
We have started a prayer list on the blog. Here are the guidelines:
If you are offended by prayer or prayer lists then I apologize in advance. The blog is free and the prayer list will be on the bottom of the page so you don't have to read it.
If you would like to add someone to the list please email me at mickeyplyler@hotmail.com
*Please let me know when it is appropriate to take the person off of the prayer list.
Those who need our prayers include: Finn Brookover, Jo Ann Bachman, Kenneth Bryant, Pruitt Martin, Got igers and his family, David Rowland, Leonard, Gillespie and his family, Jim S, Daniel Rosborough, The Huffman family, Nancy Winkler, John Reeve, Vinnie Brock, Kaitlyn L, Susan Miller, Joyce Harley, Steve Proveaux, Jeffrey Greene, the Hutto family, Sherl Drawdy, Caleb Kennedy, Teresa O'Connor, Matt Jacobs,Perrin Seigler, Candee Massee, Lindsey Jordan, Sam Catoe, Tyler Felch, the Nicolopulos family, "the Jacksonville, FL guys", Kim Sims, the Coyle family, Ryleigh Tedder, Steve Lee, Kelly Trakas, Jimmy Moore, the Thomas. V Family, Emary Claire Young, Kitty Bowers,Julie Locke, the Scheider family, Lauren Kittles' family, Frank Gentry, Joyce Bussey, Stacey McKeown, Dale Childs, Larry Lentz, Jr, Carl Sharperson, Scott Hannon, William Perry, Tyler Swaney, Lillian, Mark Feit, David Frame, Chad Berry, the family of Matthew M. Watson, the Dowis family, Shervin Messer, Alan Putnam, the Olivers, Lee Tate, Ronnie Abrams, Eddie Greene, the Jackson family, Bill Vader, Jim Taylor, Tina DeWitt, Rock Horne, Christopher Tuten, Bobby Wayne Thomas, Emma and Danielle Carothers, Robert Ditty, Mr. and Mrs. Murray Smith, Dot Cartee, Ayden Mills, Millie Heatley, Lynn Martin and family, Michael Pinson, Jake David family, Angie Crowley, Ira, Mike Tolson, Poly Wells, Dr. Muriel Bishop, Jack Cunningham, Emily Jefford Meister, Zachary Stoller, Aaron Clackum, Pat James, Cortney Moore, William Moore, Angelia and Savannah Anderson, William Ross, Meredith Legg, Scott Johns, Frank Carroll, Brandon Thompson, Alvin Sammons, Georgine McAlhaney, Glen Davis, Mike Price, Clay Childers, Aaron Knight, Danielle Johnston and family, Nicholas Abrams, Lana Kuykendall, Gary, Gary G., William Huggins, Jim Bennett, Chantz Fowler, Ethel McElveen, Michele Gurganus, William Gentry, Lewis Usher and Tanya Sanders, Shon Cooper, Nick Collins, Travis Patterson, Amanda Peake, Danny Hammond, Chip Turner, Nick Collins, Allen Steen, The Sturkey Family, the Lance family, Marcus Lattimore, Nick Chrisley's family, Allison Williams, Lt. Kyle Walker, Summer and Joel Johnson, Nicole O'Donnell, James O. Johnson, Joy Pruett and family, Patrick Heher, Bill Schmidt, Jack Bailey, Bill Early, Gardner Family, Charles Turner, Kathy Bartholomew, Ray Sanders, David and Robin Blocker, J.R. Ray, Kenneth Kowe, Lauren Sielicki, Doug Bailey and family, Johnnie Walker, Jenna Phipps, Mark Lawrence, Harlan Sullins, Peter Laboy, Kat and Carlisle Jones, Elizabeth Galloway and family, Anita McDonald, Willard Harryman, Liz Surratt, Molly Senn, Jackie Shearer, Richard Sellers, Tim Drisdelle, Edward Easterling, Dawson Bourne, Susan and Mike Brown, Julie Goodman Marshall, our great country and the men and women in uniform that protect and serve it every day plus their families.