---
| | | |
| --- | --- | --- |
| Friday, September 27, 2013, 9:58 AM | | |
Friday Email Bag
Each Friday I publish your comments and answer your questions.  To submit a comment or questions please email me at mickeyplyler@hotmail.com.
Mickey,
I have thought about this since the NC State game and I am a bit concerned about Tahj.  Couple of points.
Is he pressing? Chad thinks so and you can see it on the field.  Understand your role and your assets.  That will be critical for him at the next level, so good to learn it now.
Is it the Heisman hype?  Who knows, but you have to think it is in the back of his mind whether he says it is or not.
Is he missing his security blanket?  Who has emerged this season as his go to guy? 
Year one: Dwayne Allen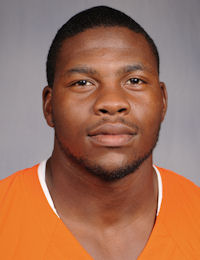 Dwayne Allen
Tight End
#83 6-3, 255
Fayetteville, NC
View Full Profile .  Year 2 Nuk.  Year three????  Someone has to step up and be that consistent receiver and we simply do not know who that is.
The coaches will work with him, but my message to him would be to enjoy your senior season and have fun doing what you love to do; otherwise, it becomes work!!!
YABBA DABO DOO
Stuart
Stuart,
Tajh puts a lot into his game on and off of the field. It is easy to understand that he puts pressure on himself. He came back to Clemson with a big goal in mind. I don't think it is any outside pressure. I think Tajh is hard on himself. I do think he has missed Nuk this season. Nuk had such good hands that it made it easier on the back shoulder throws and fade routes. I agree. I hope Tajh really enjoys the rest of this season!
Mickey,
Isn't it ironic that If Oregon loses one game, then they will not get to play in the national championship because they don't play in the SEC.  Yet look at how badly that they just beat an SEC opponent.  Alabama has lost a home game the last 2 years, yet they get to play in the national championship.  The SEC wins the national championship every year, and one reason is that they get voted into the title game.
David 
David,
Alabama has benefitted the past two seasons. LSU lost two games the last time they won the national title. For some reason, the SEC gets the mulligan that no other conference seems to get.
Mickey,
I listen to  your program every morning and know how you love the Clemson Family, in part because of your son Ryan.  I would like to share my  story with you and hope you will take the time to read. 
Last year I had the privilege to work in Seneca with Ronnie Okelley who is a big worker for Iptay.  Let me preface this with the fact that I am not a big iptay donor.  Because of Ronnie I was able to meet Dabo and his assistant Beth on several occasions.  In November of last year my husband was diagnosed with stage 4 stomach cancer.  No hope of survival.  It seems that we had lab appointments almost daily to help relieve his pain.  One day when I went back to work there was a life size cardboard of Dabo drinking that diet coke, with a personal note that said Barbara and JC God Bless You.  You can't imagine what this meant to us.  I have failed to say that Tajh Boyd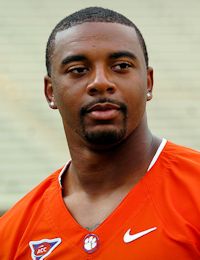 Tajh Boyd
RS Sr. Quarterback
#10 6-1, 225
Hampton, VA
View Full Profile 's daddy Tim also worked with us.  Tajh's mother, Carla called me when she learned of J.C's illness.  She told me to tell him to Fight Like A Tiger.  After that, when anyone asked him how he was doing, he would say, I'm fighting like a Tiger.
A few days later, to my surprise a box of tee shirts was dropped off at my office.  One of Ronnie's friends had donated the shirts and another friend had screen printed Fight Like A Tiger on all of them.  They had one for every member of my family including grandchildren. I did not know any of these people only that they were Clemson fans like me.
J.C. passed away of December 17.  He was buried in his Fight Like A Tiger Shirt.  I received a hand written sympathy card from President Barker.  We have never met.  Tim Boyd came to the funeral.
But there is more.... A few months later, my son and granddaughter were baptized together.  Instead of walking into the baptismal pool with the usual white shirts, they both walked in with....you got it...... Fight Like a Tiger.  What a wonder tribute to their daddy and grandfather.
There's nothing like a Clemson Family.
Thank you for taking the time to read this and never quit telling everyone. "There's Something In These Hills"
Barbara
P.S.  We all wear our shirts with pride
Barbara,
Thanks for sharing that wonderful story. That makes me feel great about what Clemson stands for. Dabo, Beth and Tim are special people. Keep wearing those shirts and I promise to keep telling people just how special this place is!
The Brad Hughes All-State Insurance Agency
Prayer List
We have started a prayer list on the blog. Here are the guidelines:
If you are offended by prayer or prayer lists then I apologize in advance. The blog is free and the prayer list will be on the bottom of the page so you don't have to read it.
If you would like to add someone to the list please email me at mickeyplyler@hotmail.com
*Please let me know when it is appropriate to take the person off of the prayer list.
Those who need our prayers include:Finn Brookover, Jo Ann Bachman, Kenneth Bryant, Pruitt Martin, Got igers and his family, David Rowland, Leonard, Gillespie and his family, Jim S, Daniel Rosborough, The Huffman family, Nancy Winkler, John Reeve, Vinnie Brock, Kaitlyn L, Susan Miller, Joyce Harley, Steve Proveaux, Jeffrey Greene, the Hutto family, Sherl Drawdy, Caleb Kennedy, Teresa O'Connor, Matt Jacobs,Perrin Seigler, Candee Massee, Lindsey Jordan, Sam Catoe, Tyler Felch, the Nicolopulos family, "the Jacksonville, FL guys", Kim Sims, the Coyle family, Ryleigh Tedder, Steve Lee, Kelly Trakas, Jimmy Moore, the Thomas. V Family, Emary Claire Young, Kitty Bowers,Julie Locke, the Scheider family, Lauren Kittles' family, Frank Gentry, Joyce Bussey, Stacey McKeown, Dale Childs, Larry Lentz, Jr, Carl Sharperson, Scott Hannon, William Perry, Tyler Swaney, Lillian, Mark Feit, David Frame, Chad Berry, the family of Matthew M. Watson, the Dowis family, Shervin Messer, Alan Putnam, the Olivers, Lee Tate, Ronnie Abrams, Eddie Greene, the Jackson family, Bill Vader, Jim Taylor, Tina DeWitt, Rock Horne, Christopher Tuten, Bobby Wayne Thomas, Emma and Danielle Carothers, Robert Ditty, Mr. and Mrs. Murray Smith, Dot Cartee, Ayden Mills, Millie Heatley, Lynn Martin and family, Michael Pinson, Jake David family, Angie Crowley, Ira, Mike Tolson, Poly Wells, Dr. Muriel Bishop, Jack Cunningham, Emily Jefford Meister, Zachary Stoller, Aaron Clackum, Pat James, Cortney Moore, William Moore, Angelia and Savannah Anderson, William Ross, Meredith Legg, Scott Johns, Frank Carroll, Brandon Thompson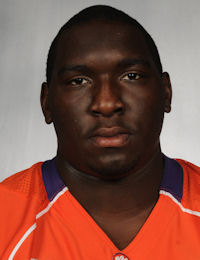 Brandon Thompson
Defensive Tackle
#98 6-2, 310
Thomasville, GA
View Full Profile , Alvin Sammons, Georgine McAlhaney, Glen Davis, Mike Price, Clay Childers, Aaron Knight, Danielle Johnston and family, Nicholas Abrams, Lana Kuykendall, Gary, Gary G, William Huggins, Jim Bennett, Chantz Fowler, Ethel McElveen, Michele Gurganus, William Gentry, Lewis Usher and Tanya Sanders, Shon Cooper, Nick Collins, Travis Patterson, Amanda Peake, Danny Hammond, Chip Turner, Nick Collins, Allen Steen, The Sturkey Family, Lance family, Nick Chrisley's family, Allison Williams, Lt. Kyle Walker, Summer and Joel Johnson, Nicole O'Donnell, James O. Johnson, Joy Pruett and family, Bill Schmidt, Jack Bailey, Gardner Family, Charles Turner, Kathy Bartholomew, Ray Sanders, David and Robin Blocker, J.R. Ray, Kenneth Kowe, Lauren Sielicki, Doug Bailey and family, Jenna, Mark Lawrence, Harlan Sullins, Peter Laboy, Kat and Carlisle Jones, Elizabeth Galloway and family, Anita McDonald, Willard Harryman, Liz Surratt, Molly Senn, Jackie Shearer, Richard Sellers, Tim Drisdelle, Edward Easterling, Dawson Bourne, Susan and Mike Brown, Julie Goodman Marshall, Willard and Dorothy Harryman, Justin Jernigan, Robert Summerville, Jack Cunningham, Mia Daughtery, Tee Senn, Jim Lanier, our great country and the men and women in uniform that protect and serve it every day plus their families.

Upgrade Your Account
Unlock premium boards and exclusive features (e.g. ad-free) by upgrading your account today.
Upgrade Now