---
| | | |
| --- | --- | --- |
| Thursday, July 11, 2013, 9:27 PM | | |
Friday Email Bag
Each Friday I publish your comments and answer your questions.  To submit a comment or questions please email me at mickeyplyler@hotmail.com.
Note: The auction items for the Ryan Harless Foundation can be found at this link:
http://www.ryanharlessfoundation.com/rhf-fun-fest/rhf-2013-auction/
Bidding goes from 4:30 PM until 9 PM at Tiger Park beside the Esso Club on Friday. We will publish phone numbers to call in on the site www.RyanHarlessFoundation.com before the auction begins.
Mickey,
It looks as though the 2014 recruiting class is shaping up nicely. The one position that sticks out to me as usual is the offensive line. Why is that Clemson can regularly recruit 4 and 5 star players at almost every position with the exception of the offensive line? I have heard one theory that there are not as many elite offensive line prospects available as there are at other positions. While that may be true, is Clemson even going after this type of talent, or are they content with fielding 2 and 3 star offensive linemen year in and year out? As a longtime fan, it just seems far fetched to believe that Clemson can take the next step without recruiting better along the offensive line. Do you agree? The main reason Clemson has been inferior to the gamecocks over the last few seasons is the fact that their defensive front dominates our offensive front and until that changes I don't see the rivalry shifting back in Clemson's favor. What do you think?
Thanks for your time, and keep up the good work.
Matt
Matt,
There are several things that come to mind with your email. First, it is terribly difficult to project offensive linemen. There are not many five star offensive linemen to begin with and many don't turn out. This is the hardest position to project. One college assistant once told me, "You either sign power forwards or sumo wrestlers. You have to build the body and add weight to the basketball bodies and reshape and take off weight with the wrestlers." The state of South Carolina has not produced a lot of great offensive linemen compared to defensive linemen in recent years. South Carolina has not signed a bunch of four and five star guys. They have developed their three stars. They have signed some great defensive linemen. Offensive line recruiting is more about development rather than talent acquisition.
Mickey,
Agree with me here on something. Does it aggravate you that our secondary is not more physical at the line on receivers? An if things as in playing the ball, getting there heads around an avoiding these late hits get resolved this secondary might not be so bad. An I see it as if the front 7 can give opposing lines an qb havoc do u think that this secondary could look better just by the play of the front line if they do what needs to be done at the line?
Meaning that if they can get qbs rushed up an get them scrambling but gotta have our linebackers not give up on a qb scramble to lead for a 20 yrd gain could this line lead to a better secondary?
Last ?. I saw where Dan Rad something on the lines of wanting to do something with seating or something in that nature to the valley. Could this mean more seats? An from viewing the pic is the tiger statues be our front of the west end this yr or is that all part of phase 3 to where it's kinda getting put at the bottom of the list from what I understood?
Thanks Mickey. It's always a pleasure an hope the foundation event is a great turn out.
bjcPARKERdsc
bjcPARKERdsc,
I agree with the point about being more physical. I think I want to see bigger DBs in the future or at least ones that play with an edge. Former FSU defensive coordinator told me one time that its takes 11 to play defense. Your best pass defense is a good pass rush and the best run defense is when the secondary provides great run support.
In terms of the stadium, I have not heard plans for more seating but they are not moving forward with phase three of the West Endzone at this point.
Thanks for the kind words on the foundation. It should be a great day!
Mickey,
I hope you and Ryan are doing well. Is the Oculus still in the works. I for one would love to see it built. Thanks in advance for any info.  
Sincerly,
Timmy
Timmy,
Radakovich said this week that phase three has been put on hold and they are moving resources into other projects like the basketball. Hope this helps. Thanks for the kind words on Ryan.
Mick,
A couple of ideas regarding Howard's Rock: 1) if we ever get the missing piece back, then keep it separate and take it to away games......a piece of 'The Rock' wherever the Tigers are playing and 2) a new tradition of the Pershing Rifles 'guarding' the Rock ( what's left of it) 24/7 the entire week of home games ( think Tomb of the Unknown Soldier). If these ideas have been brought up before , I apologize. I would really like to see the Pershing Rifles/ ROTC involved somehow in "protecting The Rock". Any thoughts?
Tiger
Tiger,
I like the traveling rock idea. That makes sense to me. It turns a negative into a positive.
I am not sure of the future plans on security but I feel it will be increased 365 not just game weeks. BTW-I love the Tomb of the Unknown Soldier!
Hey Mick,
           I have a few questions for you, 1st do you think that Brain Dawkins will be the guest picker when game day come to Clemson for the matchup on the 31st?  Do you know the status of Kyrin Priester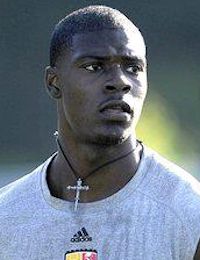 Kyrin Priester
Fr. Wide Receiver
# 6-2, 190
Snellville, GA
View Full Profile ?   Do you think the team will break out the all purple uniforms for one game this season?  ( Com'on Dabo)  it is one of the schools colors... I don't understand why a lot of people don't like them.  I think they look good (specially for one game a year) I mean out of all the sports teams at Clemson football is the only one that doesn't wear purple for a least one game a season..   Lastly do you think Clemson is going to final get a softball team? Why don't all of the teams in the ACC have softball teams??  
Gee,
Go Tigers !!! Beat UGA
Geoffrey
Geoffrey,
I would love to see Brian Dawkins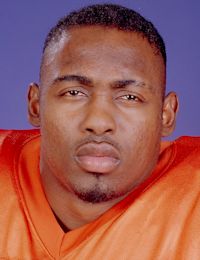 Brian Dawkins
Safety
#20 6-0, 200
Jacksonville, FL
View Full Profile is the perfect pick for the job. Dawkins loves Clemson and is a great spokesperson.
I was told that they are confident Priester will be ready by August.
I keep hearing that the players like the purple and are trying to break them out this season. I love the purple!
Softball would be popular at Clemson. Fans understand the game and it would be a natural draw. The problem with softball is the cost of building a stadium. I am not sure that they will add that kind of costs at this point.
The Brad Hughes All-State Insurance Agency
Prayer List
We have started a prayer list on the blog. Here are the guidelines:
If you are offended by prayer or prayer lists then I apologize in advance. The blog is free and the prayer list will be on the bottom of the page so you don't have to read it.
If you would like to add someone to the list please email me at mickeyplyler@hotmail.com
*Please let me know when it is appropriate to take the person off of the prayer list.
Those who need our prayers include:Finn Brookover, Jo Ann Bachman, Kenneth Bryant, Pruitt Martin, Got igers and his family, David Rowland, Leonard, Gillespie and his family, Jim S, Daniel Rosborough, The Huffman family, Nancy Winkler, John Reeve, Vinnie Brock, Kaitlyn L, Susan Miller, Joyce Harley, Steve Proveaux, Jeffrey Greene, the Hutto family, Sherl Drawdy, Caleb Kennedy, Teresa O'Connor, Matt Jacobs,Perrin Seigler, Candee Massee, Lindsey Jordan, Sam Catoe, Tyler Felch, the Nicolopulos family, "the Jacksonville, FL guys", Kim Sims, the Coyle family, Ryleigh Tedder, Steve Lee, Kelly Trakas, Jimmy Moore, the Thomas. V Family, Emary Claire Young, Kitty Bowers,Julie Locke, the Scheider family, Lauren Kittles' family, Frank Gentry, Joyce Bussey, Stacey McKeown, Dale Childs, Larry Lentz, Jr, Carl Sharperson, Scott Hannon, William Perry, Tyler Swaney, Lillian, Mark Feit, David Frame, Chad Berry, the family of Matthew M. Watson, the Dowis family, Shervin Messer, Alan Putnam, the Olivers, Lee Tate, Ronnie Abrams, Eddie Greene, the Jackson family, Bill Vader, Jim Taylor, Tina DeWitt, Rock Horne, Christopher Tuten, Bobby Wayne Thomas, Emma and Danielle Carothers, Robert Ditty, Mr. and Mrs. Murray Smith, Dot Cartee, Ayden Mills, Millie Heatley, Lynn Martin and family, Michael Pinson, Jake David family, Angie Crowley, Ira, Mike Tolson, Poly Wells, Dr. Muriel Bishop, Jack Cunningham, Emily Jefford Meister, Zachary Stoller, Aaron Clackum, Pat James, Cortney Moore, William Moore, Angelia and Savannah Anderson, William Ross, Meredith Legg, Scott Johns, Frank Carroll, Brandon Thompson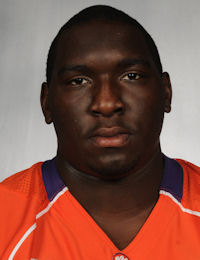 Brandon Thompson
Defensive Tackle
#98 6-2, 310
Thomasville, GA
View Full Profile , Alvin Sammons, Georgine McAlhaney, Glen Davis, Mike Price, Clay Childers, Aaron Knight, Danielle Johnston and family, Nicholas Abrams, Lana Kuykendall, Gary, Gary G, William Huggins, Jim Bennett, Chantz Fowler, Ethel McElveen, Michele Gurganus, William Gentry, Lewis Usher and Tanya Sanders, Shon Cooper, Nick Collins, Travis Patterson, Amanda Peake, Danny Hammond, Chip Turner, Nick Collins, Allen Steen, The Sturkey Family, Lance family, Marcus Lattimore, Nick Chrisley's family, Allison Williams, Lt. Kyle Walker, Summer and Joel Johnson, Nicole O'Donnell, James O. Johnson, Joy Pruett and family, Patrick Heher, Bill Schmidt, Jack Bailey, Bill Early, Gardner Family, Charles Turner, Kathy Bartholomew, Ray Sanders, David and Robin Blocker, J.R. Ray, Kenneth Kowe, Lauren Sielicki, Doug bailey and family, Johnnie Walker, Jenna Phipps, Mark Lawrence, Harlan Sullins, Peter Laboy, Kat and Carlisle Jones, Elizabeth Galloway and family, Anita McDonald, Willard Harryman, Liz Surratt, Molly Senn, Jackie Shearer, Richard Sellers, Tim Drisdelle, Edward Easterling, Dawson Bourne, Susan and Mike Brown, Julie Goodman Marshall, Willard and Dorothy Harryman, our great country and the men and women in uniform that protect and serve it every day plus their families.

Upgrade Your Account
Unlock premium boards and exclusive features (e.g. ad-free) by upgrading your account today.
Upgrade Now