---
| | | |
| --- | --- | --- |
| Friday, June 21, 2013, 9:17 AM | | |
Friday Email Bag
Each Friday I publish your comments and answer your questions.  To submit a comment or questions please email me at mickeyplyler@hotmail.com.
Mickey,
Hope your summer is going well.
Two questions: 1) why are we taking so many LB's when we only lose two and play Nickel 35-40% of the time? 2) I know you have faith in Jack – I have lost confidence he will ever sustain much better than what we had this year; so, all that being said – do you think next year is a critical year for Jack's retention?
Thank you.
Scott
Scott,
I think they would like to play more of a true 4-3 in the future. The problem is finding linebackers who can cover in space against the spread. Also linebackers are a key on your coverage teams on special teams.
I do think next year is critical for the baseball program, not for Jack but for e program. It is time to take the next step.
Hello Mickey,
 I love Clemson always have but have what I feel are realistic expectations for the season. I think in a year or so if recruiting continues uptick especially on defense, then we are NC contenders not quite there yet.
Predictions
8-4 regular season 9-3 if we upset FSU
Ga –loss too much running game Ga  and not enough defensive line CU (Winable)
FSU- Loss even though at home FSU is too strong too deep and has the QB phenom nationally
USC- loss, the coots have too much depth, def line and Qbs, and better game day coaching also game in Columbia
One loss  to the schedule either Ga Tech MD or VA will upset tigers
Sure wins Citadel Sc State BC Wake  and Syracuse*  (*losable)
What cha think?
Warmest regards,
Bill
Bill,
You are correct in thinking high expectations often leads to letdowns for Clemson in the past. History tells us that. But I think this defense will be improved. This team under Dabo has had few let down games against teams they should beat. I hope you are wrong. An 8-4 season would be a big disappointment.
Mickey,
The team played with more intensity against LSU than USC.  Any chance the staff prepares for the USC game (and Georgia for that matter) this year in the same way they prepared for the LSU game?  Obviously it would have to be abbreviated and shortened, but whatever they did worked.
When will the coaches start serious game planning for Georgia?  Or have they been doing it all along, little by little?
When will you start the serious Georgia discussion?  I realize you can't do it too early, have to wait.
NJTiger
NJTiger,
I am not sure intensity was the issue against USC. A poor secondary and third down killed Clemson that night. The staff has been working on Georgia for months. Winning or losing against Georgia won't come down to game plans for either team. I have held off the Georgia talk so far but will kick it in in July.
Hey Mickey,
Thanks for all you do in covering Clemson sports!  I listen to your radio show almost every morning through my droid app. 
I was curious if IPTAY could or would be willing to offer a bounty/reward for leading to the capture of the suspect who damaged Howard's Rock?  I would think a special donation fund specifically for that would add up quick from Clemson alumni and supporters.  It'd be nice if they offered additional money for the return of the pieces of Howard's Rock as well if they aren't long gone or destroyed.
Thanks again Mickey!
--
Tyler
Tyler,
I heard the reward could have been bigger but they decided against that. I would be surprised if the idiots were not caught fairly soon.
Mickey,
Long time listener here. BTW love and listen to show religiously.
What if some engineering students built a mini elevator at the hill  so the Rock could be lowered below ground and a locking lid placed over the pedestal.
Then, the rock could be electronically raised maybe even with smoke or other fanfare prior to the team arriving at the top of the hill? Even more drama.
Or we could have remote drones  $399.99 with a stun gun orbiting the rock to shock any chicken monsters that encroach?
Go Tigers!
Warmest regards,
Bill
Bill,
Your plans sound like Hollywood special effects. I am not sure what changes will occur but I guarantee you changes will be made. I just can't believe it took this long.
Mickey, 
1. Disconnect the top of the pedestal and use a stand-in except on gamedays or special occasions when someone is watching. It's surprising the University has left it virtually in the open for so long.
2. What's the University doing to 'rehab' the rock? Smooth out the jagged edges? Replace the missing chunk?
3. Chad is gone after this season--what's Dabo's plan for keeping the momentum going? It's safe to say most Clemson folk like this offensive style and we have a few more years to run it till defenses are ready to keep up. (Even the SEC...)
Thanks, 
Jonathan
Jonathan,
I am not sure what they will do but I would think all plans are being considered.
2. I have not heard any definite plans if there are any.
3. I am sure Dabo has a plan in place but would not reveal it publicly until it happens.
Hello Mickey,
You seem to have good connections to the Athletic Department. I was wondering if you had heard of any plans for repairing Howard's Rock or are they just going to leave it as is. The previous times the Rock was damaged were minor, but this time a significant portion has been removed. It will always be noticeable to everyone who looks at that side of the Rock. I don't think we should try to replace the Rock. It is still Frank Howard's Rock after all.
I was thinking that instead of trying to repair the damage, they could do something there to commemorate what the Rock means to Tiger fans and players. Perhaps they could invite former players back to campus to sign or make some mark on the area of the Rock that was damaged. This way when people see this side of the Rock, they will be reminded of the players that Clemson and it's traditions have influenced and not the damage caused by some idiot vandal. Wouldn't it be good to look at the Rock and see CJ Spiller's and Brian Dawkins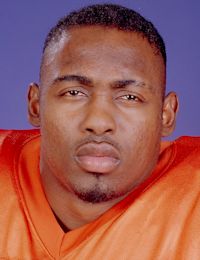 Brian Dawkins
Safety
#20 6-0, 200
Jacksonville, FL
View Full Profile ' signatures among others. After all, it is the players that have made the tradition what it is. If you think this is a good idea, feel free to pass it on.
Thanks for your time. Have a great day.
Wilson
Wilson,
That is an interesting idea. I never thought of it. The hard part would be deciding who gets to sign it. I doubt this will ever happen. At this point I have not heard any definite plans.
The Brad Hughes All-State Insurance Agency
Prayer List
We have started a prayer list on the blog. Here are the guidelines:
If you are offended by prayer or prayer lists then I apologize in advance. The blog is free and the prayer list will be on the bottom of the page so you don't have to read it.
If you would like to add someone to the list please email me at mickeyplyler@hotmail.com
*Please let me know when it is appropriate to take the person off of the prayer list.
Those who need our prayers include:Finn Brookover, Jo Ann Bachman, Kenneth Bryant, Pruitt Martin, Got igers and his family, David Rowland, Leonard, Gillespie and his family, Jim S, Daniel Rosborough, The Huffman family, Nancy Winkler, John Reeve, Vinnie Brock, Kaitlyn L, Susan Miller, Joyce Harley, Steve Proveaux, Jeffrey Greene, the Hutto family, Sherl Drawdy, Caleb Kennedy, Teresa O'Connor, Matt Jacobs,Perrin Seigler, Candee Massee, Lindsey Jordan, Sam Catoe, Tyler Felch, the Nicolopulos family, "the Jacksonville, FL guys", Kim Sims, the Coyle family, Ryleigh Tedder, Steve Lee, Kelly Trakas, Jimmy Moore, the Thomas. V Family, Emary Claire Young, Kitty Bowers,Julie Locke, the Scheider family, Lauren Kittles' family, Frank Gentry, Joyce Bussey, Stacey McKeown, Dale Childs, Larry Lentz, Jr, Carl Sharperson, Scott Hannon, William Perry, Tyler Swaney, Lillian, Mark Feit, David Frame, Chad Berry, the family of Matthew M. Watson, the Dowis family, Shervin Messer, Alan Putnam, the Olivers, Lee Tate, Ronnie Abrams, Eddie Greene, the Jackson family, Bill Vader, Jim Taylor, Tina DeWitt, Rock Horne, Christopher Tuten, Bobby Wayne Thomas, Emma and Danielle Carothers, Robert Ditty, Mr. and Mrs. Murray Smith, Dot Cartee, Ayden Mills, Millie Heatley, Lynn Martin and family, Michael Pinson, Jake David family, Angie Crowley, Ira, Mike Tolson, Poly Wells, Dr. Muriel Bishop, Jack Cunningham, Emily Jefford Meister, Zachary Stoller, Aaron Clackum, Pat James, Cortney Moore, William Moore, Angelia and Savannah Anderson, William Ross, Meredith Legg, Scott Johns, Frank Carroll, Brandon Thompson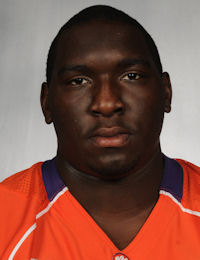 Brandon Thompson
Defensive Tackle
#98 6-2, 310
Thomasville, GA
View Full Profile , Alvin Sammons, Georgine McAlhaney, Glen Davis, Mike Price, Clay Childers, Aaron Knight, Danielle Johnston and family, Nicholas Abrams, Lana Kuykendall, Gary, Gary G, William Huggins, Jim Bennett, Chantz Fowler, Ethel McElveen, Michele Gurganus, William Gentry, Lewis Usher and Tanya Sanders, Shon Cooper, Nick Collins, Travis Patterson, Amanda Peake, Danny Hammond, Chip Turner, Nick Collins, Allen Steen, The Sturkey Family, Lance family, Marcus Lattimore, Nick Chrisley's family, Allison Williams, Lt. Kyle Walker, Summer and Joel Johnson, Nicole O'Donnell, James O. Johnson, Joy Pruett and family, Patrick Heher, Bill Schmidt, Jack Bailey, Bill Early, Gardner Family, Charles Turner, Kathy Bartholomew, Ray Sanders, David and Robin Blocker, J.R. Ray, Kenneth Kowe, Lauren Sielicki, Doug bailey and family, Johnnie Walker, Jenna Phipps, Mark Lawrence, Harlan Sullins, Peter Laboy, Kat and Carlisle Jones, Elizabeth Galloway and family, Anita McDonald, Willard Harryman, Liz Surratt, Molly Senn, Jackie Shearer, Richard Sellers, Tim Drisdelle, Edward Easterling, Dawson Bourne, our great country and the men and women in uniform that protect and serve it every day plus their families.

Upgrade Your Account
Unlock premium boards and exclusive features (e.g. ad-free) by upgrading your account today.
Upgrade Now