---
| | | |
| --- | --- | --- |
| Friday, March 1, 2013, 10:33 AM | | |
Friday Email Bag
Each Friday I publish your comments and answer your questions.  To submit a comment or questions please email me at mickeyplyler@hotmail.com.
Mickey,
Now that the football schedule is finally out for the 2013 season, why does it take so long for the ACC to release the schedule each year??  I see that we are playing GT on Thursday night at home ( First homeThursday night in an long time ) It is too early to start the talk about breaking out the all purple uniforms again, Last time we wear them vs. GT at home it was great !!!!   What's your outlook on this weekend's baseball series vs. the Chickens?   Do you know if this year's spring will be on ESPNU? Is Clemson plan on have a Heisman campaign for TB  ? I saw that the Clemson baseball team have accepted junior college players, so why is it that the football team does not ?  What do you think is needed for the Basketball team to start doing a lot better in the league, they are ( 5-9) in which 5 games they lost by a total of 7 points?  
Go Tigers ! All In !!!
GT
GT,
The ACC obviously doesn't feel the sense of urgency to get out a football schedule like other, more football oriented conferences do. There have been expansion issues that have caused some delays but it was later even before expansion. I think if it was a bigger priority then it would have been taken care of earlier.
I like the purple uniforms but think it should only be used maybe once per season. They need to be special occasions only. My personal favorite is the purple jersey and white pants.Friday Email Bag
Clemson has a better chance to play well against USC this weekend than in the past few seasons. The Gamecocks have been the better team lately but they have lost a lot of experience. Clemson has had talent issues lately but this group of freshman address a lot of those issues.
I have not heard anything about the spring game on ESPNU. It has been on CSS in recent seasons though.
I think the SID department will push Boyd for the Heisman but the good thing about the Heisman is that is won on the field now. No one knew who Johnny Football was last year. Cam Newton was not a household name the months before he won it. The best player wins the award now.
Junior college credits are hard to transfer to Clemson. The university does not accept Ds. The majors are limited at Clemson and many hours don't transfer in. It is rare that it works for a JUCO kid.
Basketball has to have better players. They need to either recruit better players or develop better. It is a pretty simple answer but I am not sure how to get there.
Mickey,
I read your blog today, "2013 Schedule Thoughts."  My comment is fairly simple.  You play the schedule you are given.  The minute we begin making allowances for issues beyond our control, we will have sown the seeds of doubt.  We just need to prepare for each team with a good week of practice based upon a sound game plan.
Best,
Kirk
Kirk,
I agree. Remember it was the Auburn, Florida State and Virginia Tech games in consecutive weeks that helped Clemson to an ACC title in 2011.
Hi Mickey,
I don't get to listen to the show as I moved to San Francisco a year ago for work. I miss getting the year-round Clemson football talk. I will say that there is a San Francisco Clemson Alumni group that started as a 10 person bar gathering for the first game against Auburn, and through word of mouth and Facebook, grew to a 50 person-bar-packed-festivity for the FSU game that reminded me of watching away games at TD's. Even in SF, people are still passionate about Clemson Football.
My question for you pertains to the Georgia game. Because this game is at home and Tajh Boyd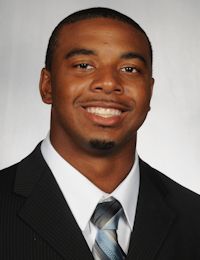 Tajh Boyd
RS Jr. Quarterback
#10 6-1, 225
Hampton, VA
View Full Profile is returning, I feel pretty good about our chances of winning. Georgia is returning Murray, and Todd Gurley is the kind of guy that could drive Clemson crazy. I know Georgia will have lots of talent and be a tough opponent, but they are losing nearly their entire defense. This fact seems to get overlooked by ESPN and other national media "experts". Georgia, similar to Alabama, has a bevy of talent, and often reloads as opposed to rebuilds. Still, they'll have lots of new faces playing a very important game on the road in a nationally televised game against a very potent Clemson offense.
What is the feeling in Clemson? Despite Georgia's higher ranking, I think Clemson has the upper-hand. Is the fact that Georgia losing its entire defense being discussed? It's only March, and I can't wait til August. The "it's only one game" has no merit for this game and this season. It's 2013 and Clemson has aspirations of a national championship. And rightfully so.
Regards,
Cody
Cody,
I think Clemson Nation is pretty confident about the season opener. You mentioned the fact that UGA lost a ton of talent on defense. Also Clemson improved as the season progressed on defense. The All-American quarterback and wide receiver give the Tigers a big boost. I also think the home field advantage is a factor in Clemson's confidence heading into this epic matchup.
Mick,
Did I hear this right? Is Ray Tanner sitting in the Cajun Cafe Friday? Please tell me we are not letting him on our sacred ground. What the hell are we doing? This is a joke right?
Tim
Tim,
You heard right. At least that was the case earlier this week. Hey, at least he is not dotting the "I" like they did a few years ago.
Mickey,
I caught the last minute or so of Brad's phone call this morning. Would you please Email or call me to summarize what he said?
I believe that Brad is the right coach for Clemson. I've been a season ticket holder for over 30 years and drive from Spartanburg to home basketball games. I think he has had some very bad luck with injuries and with some poorly timed departures. I am worried that he will give up on us or that we will give up on him before he can get his program on the solid ground that I know it is headed for. I, like you, am worried about where our big men are going to come from. I do think Landry Nnoko has a bright future, but we will need a couple of more big bodies to be successful. Brad knows that and I have faith that he will find those big bodies.
At 62 years old I probably have a right to be impatient, but I am willing to wait because I truly think we are on to something if we'll just give if time.
Max
Max,
Thanks for asking. We were discussing the game last night and I mentioned the attitude among our interns and some fans that they can't wait for basketball season to just be over. I said I thought the idea of not going to the CBI last year was a mistake and it appeared that no one wanted to play in that tournament last season. I said that is a slippery slope if you end two seasons with the attitude that you just want the season to be over.
Coach Brownell called into the show and said he had only listened to the four minutes on his drive to work. He said I assure you that no player or coach has given up on this season.
I told him that my only two real criticisms of his program was the CBI issue last year and Milton Jennings allowed back on the team this year. I told him I understand his decision on Jennings and my criticism was from an outsider. On the CBI issue he mentioned that part of the decision was financial and I said that was disturbing if we let money dictate our post season.
We talked about Nnoko's good play last night and his continued development. We also talked about UNC's issues they will face in this post season.
I told him I loved the fact that he called in and defended his coaches and players and he assured me that he had no problem with fair criticism.
After the conversation I was in the process of texting him when he texted first to say thanks. I responded with the same message.
I like Brownell personally and think he is a good coach. I told him on the air that I understand how difficult his job is here and that is a major factor to analyze. In the end it was a good, positive moment and I loved his passion for his program.
The Brad Hughes All-State Insurance Agency
Prayer List
We have started a prayer list on the blog. Here are the guidelines:
If you are offended by prayer or prayer lists then I apologize in advance. The blog is free and the prayer list will be on the bottom of the page so you don't have to read it.
If you would like to add someone to the list please email me at mickeyplyler@hotmail.com
*Please let me know when it is appropriate to take the person off of the prayer list.
Those who need our prayers include:Finn Brookover, Jo Ann Bachman, Kenneth Bryant, Pruitt Martin, Got igers and his family, David Rowland, Leonard, Gillespie and his family, Jim S, Daniel Rosborough, The Huffman family, Nancy Winkler, John Reeve, Ethel Southard, Vinnie Brock, Kaitlyn L, Susan Miller, Joyce Harley, Steve Proveaux, Jeffrey Greene, the Hutto family, Sherl Drawdy, Caleb Kennedy, Teresa O'Connor, Matt Jacobs,Perrin Seigler, Candee Massee, Lindsey Jordan, Sam Catoe, Tyler Felch, the Nicolopulos family, "the Jacksonville, FL guys", Kim Sims, the Coyle family, Ryleigh Tedder, Steve Lee, Kelly Trakas, Jimmy Moore, the Thomas. V Family, Emary Claire Young, Kitty Bowers,Julie Locke, the Scheider family, Lauren Kittles' family, Frank Gentry, Joyce Bussey, Stacey McKeown, Dale Childs, Larry Lentz, Jr, Carl Sharperson, Scott Hannon, William Perry, Tyler Swaney, Lillian, Mark Feit, David Frame, Chad Berry, the family of Matthew M. Watson, the Dowis family, Shervin Messer, Alan Putnam, the Olivers, Lee Tate, Ronnie Abrams, Eddie Greene, the Jackson family, Bill Vader, Jim Taylor, Tina DeWitt, Rock Horne, Christopher Tuten, Bobby Wayne Thomas, Emma and Danielle Carothers, Robert Ditty, Mr. and Mrs. Murray Smith, Dot Cartee, Ayden Mills, Millie Heatley, Lynn Martin and family, Michael Pinson, Jake David family, Angie Crowley, Ira, Mike Tolson, Poly Wells, Dr. Muriel Bishop, Jack Cunningham, Emily Jefford Meister, Zachary Stoller, Aaron Clackum, Pat James, Cortney Moore, William Moore, Angelia and Savannah Anderson, William Ross, Meredith Legg, Scott Johns, Frank Carroll, Brandon Thompson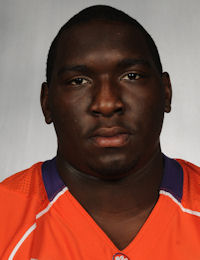 Brandon Thompson
Defensive Tackle
#98 6-2, 310
Thomasville, GA
View Full Profile , Alvin Sammons, Georgine McAlhaney, Glen Davis, Mike Price, Clay Childers, Aaron Knight, Danielle Johnston and family, Nicholas Abrams, Lana Kuykendall, Gary, Gary G, William Huggins, Jim Bennett, Chantz Fowler, Ethel McElveen, Michele Gurganus, William Gentry, Lewis Usher and Tanya Sanders, Shon Cooper, Nick Collins, Travis Patterson, Amanda Peake, Danny Hammond, Chip Turner, Nick Collins, Allen Steen, The Sturkey Family, Lance family, Marcus Lattimore, Nick Chrisley's family, Allison Williams, Lt. Kyle Walker, Summer and Joel Johnson, Nicole O'Donnell, James O. Johnson, Joy Pruett and family, Patrick Heher, Bill Schmidt, Jack Bailey, Bill Early, Gardner Family, Charles Turner, Kathy Bartholomew, Ray Sanders, David and Robin Blocker, J.R. Ray, Kenneth Kowe, Lauren Sielicki, Doug bailey and family, Johnnie Walker, Jenna Phipps, Mark Lawrence, Harlan Sullins, our great country and the men and women in uniform that protect and serve it every day plus their families.