---
| | | |
| --- | --- | --- |
| Friday, January 11, 2013, 10:45 AM | | |
Friday Email Bag
Each Friday I publish your comments and answer your questions.  To submit a comment or questions please email me at mickeyplyler@hotmail.com.
Mickey,
I hate to see Nuk leave but I don't blame him. We all know if Sammy comes back healthy and has no problems next year Nuk will be pushed aside once again. They proved that at NC State and it's no secret the game plan for the bowl was centered around Sammy. If Nuk comes back and Sammy plays well they both leave next year and Sammy will get the nod over Nuk. It's a no brainer.
I will say this, Nuk is a prideful guy and a fierce competitor and I'm sure he wants to beat USC really bad but I just don't see him passing up the opportunity to make a better life for he and his family. He'll always be one of my favorite football AND basketball players!
Tajh has more to prove and some unfinished business...beating USC. His potential next season is mind blowing. He's 1 year away from being NFL ready.
Kevin
Kevin,
I agree. I think both guys made the correct decision. Nuk was ready and will be missed. I agree that Tajh needs one more year to polish his skills for the NFL.
Mickey,
Why Fla state over Clemson? They lost a game to NCS ... Weren't supposed to Tigers 2 losses were to teams they were not picked at the time now if we played FSU at end of season Tigers win and teams ( that weren't good ) we did beat we killed. Shamecocks were better ( Clowney) So listen to William on this he's right!:)
Kay
Kay,
Florida State beat Clemson. They won the Atlantic division. They won the ACC. They won the Orange Bowl. They ended the season ranked higher than Clemson. Pretty simple to me.
Mickey,
I would like to say I enjoyed your blog today, "Clemson Basketball."  However, the truth is that I was sort of depressed after reading it.  It reminded me of all the heartache that has been associated with Clemson University Men's basketball since I began watching it in the 1970s. 
Kindest Regards,
Kirk
Kirk,
At this point I am not sure what needs to happen to ensure more consistency in the sport. I love Clemson basketball but it is hard being a fan because of the heartache. I am getting old and wonder if I will ever see us get there in basketball.
Mickey,
I couldn't agree more with your blog today and like you am sad to admit it. Watching Saturdays game against FSU led me to feel that this is the worst basketball team in school history. Turnovers, missed free throws, laziness fundamentally, zero concentration and quite simply a lack of basketball talent. I could go on forever but your blog really sums up how Clemson basketball fans feel that are simply emotionally worn out.
CG
CG,
It's hard to watch but this is no where near the worst team in school history. Clemson has had a lot of bad basketball through the years and this team is not the worst in that long line.
Mickey,
I feel your pain about being a Clemson basketball fan and share it but the bottom line is if a team does not have scorers, they will not win.   Having scorers does not guarantee winning but my belief is that in today's 3 point world, defense is not the name of the game, shooting is.   I was in Charlotte more than 40 years ago when Clemson played LSU and the game was billed as Pistol Pete Maravich vs Butch Zatezalo and not LSU vs Clemson.   Do you think anyone went to the game because of defense?
When Brownell was hired and came in from the mid west area I thought that meant Clemson would have a chance to get some shooters from the Kentucky-Indiana area and that has not happened at least not yet.   Clemson has got to find shooters that can knock down 3 point shots in their sleep and things will improve.    Give me a shooter any day who will play defense rather than a defender who is a so shooter. 
Andy
Andy,
Defense is very important and it is hard to win without playing great defense. At the same time, you have to be able to score the ball. This team is not as talented as the better teams in the country. Youth is an issue. Depth is an issue as well it the biggest issue is talent. I think Brownell is a great X and O guy but they need to get better players.
Mickey,
I am wondering where the LSU game ranks in the all time great Clemson moments category. It might be a topic for you and Q to discuss next week. The two best that I've ever witnessed were #1 The Orange Bowl and #2 Butler's catch. There are many others such as the back to back field goals against Georgia, beating Maryland for the ACC championship in College Park (watched on closed circuit TV in Littlejohn), beating Ohio State in the Gator Bowl, etc. My gut says that the LSU win is top 10, but I haven't tried to analyze it fully.
Thanks,
Max
Max,
Great question. I think it is the second best win under Dabo only behind the ACC title game. The only other win over the last twenty wins may the be 63-17 win over South Carolina. The Orange Bowl is the top of the all-time list. Others would include the 1977 South Carolina win. The ACC title clinching wins against Maryland and North Carolina were great especially the 10-8 win at North Carolina in 1981. The bowl wins over Ohio State, Oklahoma, Penn State and Tennessee were great ones. The 1986 and 1987 Georgia wins were special. I would agree that the LSU win is a top ten moment of all-time and number two in the last 20 years.
Hey Mickey,
 First thing first, happy New Year! Alright so do you think after a comeback win over LSU (one of the top three teams in the SEC) That Clemson is going to get some national respect now?? The reason I ask this is because after Sammy went out of the game ( Glad to hear that his is not badly hurt) We were down 2WR out of are usual 6 man routine and we still put up big number passing vs. the top SEC Defense. I do know running a 100 plays helped.
2. Do you think that the lost to the Chickens, is what finally lit a fire under the defense to make big stops in key moments?  
3. Is the any word on the recruiting trail, I mean that we still may get or who may visit?
4. Also any word on Mike Bellamy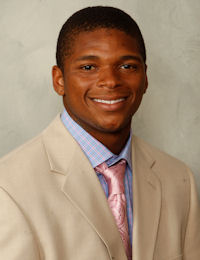 Mike Bellamy
Running Back
#5 5-10, 175
Nocatee, FL
View Full Profile , it seems like he wants to come back? (I hope Dabo keep his word and let him back if he wants to come back)
5. I have Two non football questions , What is going on with the Woman's B-Ball Team and how is the Baseball team looking for this year ??
As always go tigers!! Glad men's b-ball is doing better so far!!
T.G.
TG,
Thanks for the email.
I think Clemson will get more national respect after the LSU win. I think they will start in the top 10 in the preseason next year. Tajh Boyd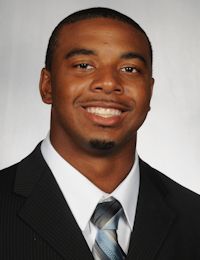 Tajh Boyd
RS Jr. Quarterback
#10 6-1, 225
Hampton, VA
View Full Profile and Sammy Watkins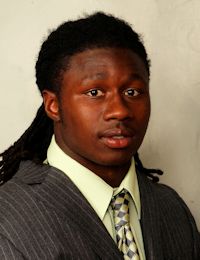 Sammy Watkins
So. Wide Receiver
#2 6-1, 205
Fort Myers, FL
View Full Profile will get a lot of attention.
2. I think LSU was an easier team to defend from a scheme standpoint. I also think the defense was tired of hearing the criticism.
3. This is a big recruiting weekend. Montravis Adams and Carl Lawson will be in town this weekend. Those two five stars are the two biggest keys to this class.
4. I doubt Bellamy will ever be back at Clemson.
5. I have not seen the WBB team but they obviously have issues. They lost to bad teams and recently had three transfers. Something is wrong but I am not close enough to the program to know. I think Clemson will be improved in baseball this season but there are so many newcomers it may take some time to see it. They definitely look more athletic than last year.
Mickey,
I read your blog today, "Dividends."  I think your comments were very important for coaches, players and fans to bear in mind, "The point is that winning a big bowl game does not guarantee success the following season."  Winning the 2012 Chick-Fil-A Bowl game is not a magic pill that will suddenly launch Clemson into the top 10 each year.  It shows our potential, but we must continue to stay focused, work hard, and add even more talented players to our team.  
Happy New Year!  I hope 2013 is a little less challenging to all of us than 2012! 
Best,
Kirk
Kirk,
Thanks for the email. The win does not guarantee success but my guess is that this program is ready to build on the win. I think this staff and Tajh Boyd is ready to take the next step. I hope we can look back a that win many years from now and point to it as a major turning point.
The Brad Hughes All-State Insurance Agency
Prayer List
We have started a prayer list on the blog. Here are the guidelines:
If you are offended by prayer or prayer lists then I apologize in advance. The blog is free and the prayer list will be on the bottom of the page so you don't have to read it.
If you would like to add someone to the list please email me at mickeyplyler@hotmail.com
*Please let me know when it is appropriate to take the person off of the prayer list.
Those who need our prayers include:Finn Brookover, Jo Ann Bachman, Kenneth Bryant, Pruitt Martin, Got igers and his family, David Rowland, Leonard, Gillespie and his family, Jim S, Daniel Rosborough, The Huffman family, Nancy Winkler, John Reeve, Ethel Southard, Vinnie Brock, Kaitlyn L, Susan Miller, Joyce Harley, Steve Proveaux, Jeffrey Greene, the Hutto family, Sherl Drawdy, Caleb Kennedy, Teresa O'Connor, Matt Jacobs,Perrin Seigler, Candee Massee, Lindsey Jordan, Sam Catoe, Tyler Felch, the Nicolopulos family, "the Jacksonville, FL guys", Kim Sims, the Coyle family, Ryleigh Tedder, Steve Lee, Kelly Trakas, Jimmy Moore, the Thomas. V Family, Emary Claire Young, Kitty Bowers,Julie Locke, the Scheider family, Lauren Kittles' family, Frank Gentry, Joyce Bussey, Stacey McKeown, Dale Childs, Larry Lentz, Jr, Carl Sharperson, Scott Hannon, William Perry, Tyler Swaney, Lillian, Mark Feit, David Frame, Chad Berry, the family of Matthew M. Watson, the Dowis family, Shervin Messer, Alan Putnam, the Olivers, Lee Tate, Ronnie Abrams, Eddie Greene, the Jackson family, Bill Vader, Jim Taylor, Tina DeWitt, Rock Horne, Christopher Tuten, Bobby Wayne Thomas, Emma and Danielle Carothers, Robert Ditty, Mr. and Mrs. Murray Smith, Dot Cartee, Ayden Mills, Millie Heatley, Lynn Martin and family, Michael Pinson, Jake David family, Angie Crowley, Ira, Mike Tolson, Poly Wells, Dr. Muriel Bishop, Jack Cunningham, Emily Jefford Meister, Zachary Stoller, Aaron Clackum, Pat James, Cortney Moore, William Moore, Angelia and Savannah Anderson, William Ross, Meredith Legg, Scott Johns, Frank Carroll, Brandon Thompson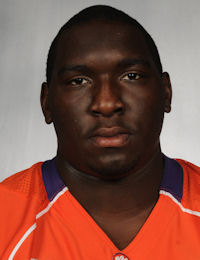 Brandon Thompson
Defensive Tackle
#98 6-2, 310
Thomasville, GA
View Full Profile , Alvin Sammons, Georgine McAlhaney, Glen Davis, Mike Price, Clay Childers, Aaron Knight, Danielle Johnston and family, Nicholas Abrams, Lana Kuykendall, Gary, Gary G, William Huggins, Jim Bennett, Chantz Fowler, Ethel McElveen, Michele Gurganus, William Gentry, Lewis Usher and Tanya Sanders, Shon Cooper, Nick Collins, Travis Patterson, Amanda Peake, Danny Hammond, Chip Turner, Nick Collins, Allen Steen, The Sturkey Family, Lance family, Marcus Lattimore, Nick Chrisley's family, Allison Williams, Lt. Kyle Walker, Summer and Joel Johnson, Nicole O'Donnell, Jennifer McManus, James O. Johnson, Joy Pruett and family, Patrick Heher, Bill Schmidt, Jack Bailey, Bill Early, Gardner Family, Charles Turner, Kathy Bartholomew, Ray Sanders, David and Robin Blocker, J.R. Ray, Kenneth Kowe, Lauren Sielicki, our great country and the men and women in uniform that protect and serve it every day plus their families.

Upgrade Your Account
Unlock premium boards and exclusive features (e.g. ad-free) by upgrading your account today.
Upgrade Now