---
| | | |
| --- | --- | --- |
| Friday, September 21, 2012, 12:04 PM | | |
Friday Email Bag
Each Friday I publish your comments and answer your questions.  To submit a comment or questions please email me at mickeyplyler@hotmail.com.
Mickey,
In an effort to clear up my e-mail from last week about the inability of fans in the South stands to see the scoreboard in the North corner of the West end zone, a couple of facts need to be known.   First of all, it appears the scoreboard works sometime and it does not work at other times.   When the lights were on, there was no problem seeing the down and distance so the issue was not about placement it was about the equipment not working properly.   The second fact speaks to your reply and is that I was not talking about the video board in the corner but the scoreboard.    If the game is being played on the West end, it makes no sense to have to turn away from the game to look all the way to the scoreboard on the hill to see the time and the down and distance.   Old eyes have a hard time seeing the small numbers hidden in with all the advertising on the North side scoreboard so hopefully, repairs will be made before the next home game and the scoreboard in the West end will function correctly.   
Andy
Friday Email Bag
Andy,
I tried to watch all of the scoreboards and ribbon boards last week against Furman every chance I had. I could not find any problems. If you still have issues you should maybe email Mike Money at mmoney@clemson.edu. Hope this helps.
Mickey,
I don't know if you've said this before but we need to get the crowd going to Kanye West's "power" song ( what you play during the power rankings segment). Just the chorus. When I was listening this morning and y'all had that going in the background I could just imagine having 80,000 fans doing that on Gamedays. Just a thought. Thanks for your time and I love your show.
Marc
Marc,
I love that song. I think Wednesdays are our best shows because that music gets me fired up for the power rankings and get me in a good mood. Maybe it can catch on soon. Thanks.
Mickey,
Those were horrible power rankings. I am a die hard Clemson fan, but what have we proved to put us so high on the rankings and leave other deserving teams out? Beating Auburn??? They got drilled by Miss. State and barely beat UL-Monroe at home, and we could barely beat them at a neutral site. This is why everyone gets so disappointed in Clemson....fans like you hype us up to be much better than we actually are, but if we would wait until we actually show up and win a meaningful road game, we should have such high expectations. With that said, Go Tigers, time to solidify that our offense is as good as everyone says, cause we are going up against a good defense!!!
Clemson Charlie
Clemson Charlie,
I had Clemson tied for 12th. That is not as high as the AP poll, the USA Today poll, the ESPN power poll or collegefootballnews.com. Those are the only polls I keep up with. I also had them second in the ACC. Who has proven more besides FSU? The power rankings are my opinion and only that. I guess I will disagree with your assessment of them being horrible.
Mickey,
Please help a group of us settle a friendly discussion concerning the Ball State Cardinal logo on the side of their helmets.
None of us know for sure what the three black lines that extend from the Cardinal head to the top of the Ball State helmet are.  The lines apparently are not attached to the Cardinal head. We have guessed and guessed without any consensus.  Can you help us?
The best guess so far is probably a tail, but I and several others just can't see it.
We surely will appreciate your input.
Red
Red,
I could be wrong but I think are only a flashy item meant to signify motion. Like the Cardinal is moving forward. I could very well be wrong. Their website does not mention anything.
Mickey:
You are the only other person I've ever talked to who = both offended and angered by President Barker donning the Tiger suit at least once per football and then "revealing" himself to the crowds. Why do people like this? Why do they think, "that's terrific for
Clemson." The Tiger = NEVER supposed to break character, is he?
Everyone keeps telling me that I am "the one with the problem." That I need to "let it go" with regards to the PA music, our band's worsening condition and support, and the "fake" nature of so much that goes on at Death Valley now. Can you help me explain to other Tiger fans why stuff like that and "the woo-hoo" are terrible?
I'm an English teacher, but I'm doing something wrong. Because people look at me as if I'm speaking Latin when I try to discuss why that picture (it's everywhere) is not a good "thing" for Clemson or for The Tiger.
I guess I'm Clint Eastwood telling people to "Get off my lawn (at Littlejohn)?" Should I give up?
Best wishes,
Allen
Allen,
I have received a few texts and emails about it from Tiger fans who have children at the game. You are correct when you say the Tiger's head should never come off. Tiger mascots and the Tiger Cubs are told that is the first rule of the job. Mickey Mouse and the Disney characters are told the same thing. I think the same goes for Santa Claus.
I know a few people who have pointed out to president Barker the importance of the Tiger to the kids. I know he has been made aware of the rules for the mascot. What he has chosen to do here is to put himself and his image ahead of the rules of the mascot and the status of the Tiger to Clemson kids. Like many, I was disappointed that a photo op is more important than the rules or the perception of our young Tigers.
For many this is not a big deal. But for kids it is. How many times do you see kids flock to the Tiger to shake his hand or to get their picture made with the Tiger?
We can agree or disagree with the policies in place throughout the University. I can understand those that support them and those that don't. This is not a personal issue with him or any other future president. I just think this is something that needs to stop. Photo ops are not as important as the image our kids have of our mascot.
Mickey,
We have recruited just about as good as FSU so my questions is why you think there is so much separation in our teams. I didn't see it last year?
Andy
Andy,
FSU is much better in the secondary and the defensive line. Plus they are juniors and seniors playing against a bunch of freshmen and sophomores. Finally they are playing at night at home. If this game was in Clemson I would pick Clemson but it is in Doak Campbell.
Mick,
The thing I'm most worried about the FSU game is historically when CU loses and it affects the conference standings they give up and lose the next week. Just my opinion.
Kevin
Kevin,
I think that has happened less under Dabo than previous coaches. I hope we win but if not I hope they stay focused at Boston College.
Mickey,
This is not game related per se but I had to mention to see if you had similar concerns. Clemson just purchased a new sound system and it IS TERRIBLE - its worse than the old one. You would think someone would test it on say Friday before the game to make sure all of the "kinks" are out - that system and pregame intro's and entrance is HORRIFIC !
Richard
Richard,
I disagree. I think it is a tremendous improvement. BTW, I have driven by the stadium a bunch in recent weeks and they have tested it for hours at a time.
Mickey,
I know it's probably premature to start looking at the 2013 football season. Heck, there's still a lot to be excited about for this year's team. But I can't help it. I get a feeling of excitement when I look at the returning player's for next season.
If all players return that are eligible to do so (I know,that's a big if) Clemson will probably have the most talented team in school history. Accounting for all positions let's take a look:
The O-line will lose Dalton Freeman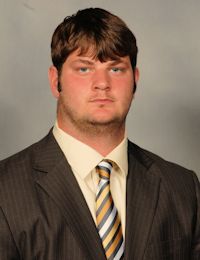 Dalton Freeman
Gr. Center
#55 6-5, 265
Pelion, SC
View Full Profile - that's a big loss but everyone else will have a year of experience under their belt and it is a talented group. And don't forget about Guillermo and Destafano.
Boyd is a legitimate Heisman contender. He gets no respect from the ESPN and even though he will probably make a career on Sundays I believe he'll be back.
Running back will be the one question mark. Howard and McDowell are respectable but hopefully Brooks or one of the freshmen will be ready to contribute. If a mature Bellamy were to return that's a scary thought.
The wide receivers need no analysis. I just hope Nuk returns. If he doesn't, others will fill in and Clemson will still have the best wideout group in the nation.
The D-line won't blow anyone away but like the O-line they will have another year under their belt and the talent is there. Crawford is very talented and Nkemdiche will likely make an instant impact as a Freshmen.
The linebackers will be very talented and experienced. This may be the last year for Anthony unfortunately but he will be very good.
The secondary will not be elite but they will be improved and the returning group has talent. Blanks should be a stud and don't forget about Jenkins.
The defense will not be elite but they will be good and there is literally no ceiling for the offense. I repeat: NO CEILING.
Thoughts?
Cody
Cody,
I agree. The 2013 team should be one of the most talented teams. The 1978, 1981, 1982, 1984, 1988, 1989 and 1991 teams were extremely talented too. But next year's team should be a great one to follow.
The Brad Hughes All-State Insurance Agency
Prayer List
We have started a prayer list on the blog. Here are the guidelines:
If you are offended by prayer or prayer lists then I apologize in advance. The blog is free and the prayer list will be on the bottom of the page so you don't have to read it.
If you would like to add someone to the list please email me at mickeyplyler@hotmail.com
*Please let me know when it is appropriate to take the person off of the prayer list.
Those who need our prayers include:Finn Brookover, Mary-Louise Pawlowski (John's daughter), Jo Ann Bachman, Kenneth Bryant, Pruitt Martin, Got igers and his family, David Rowland, Leonard, Gillespie and his family, Jim S, Daniel Rosborough, The Huffman family, Nancy Winkler, John Reeve, Ethel Southard, Vinnie Brock, Kaitlyn L, Susan Miller, Joyce Harley, Steve Proveaux, Jeffrey Greene, the Hutto family, Sherl Drawdy, Caleb Kennedy, Teresa O'Connor, Matt Jacobs,Perrin Seigler, Candee Massee, Lindsey Jordan, Sam Catoe, Tyler Felch, the Nicolopulos family, "the Jacksonville, FL guys", Kim Sims, the Coyle family, Ryleigh Tedder, Steve Lee, Kelly Trakas, Jimmy Moore, the Thomas. V Family, Emary Claire Young, Kitty Bowers,Julie Locke, the Scheider family, Lauren Kittles' family, Frank Gentry, Joyce Bussey, Stacey McKeown, Dale Childs, Larry Lentz, Jr, Carl Sharperson, Scott Hannon, William Perry, Tyler Swaney, Lillian, Mark Feit, David Frame, Chad Berry, the family of Matthew M. Watson, the Dowis family, Shervin Messer, Alan Putnam, the Olivers, Lee Tate, Ronnie Abrams, Eddie Greene, the Jackson family, Bill Vader, Jim Taylor, Tina DeWitt, Rock Horne, Christopher Tuten, Bobby Wayne Thomas, Emma and Danielle Carothers, Robert Ditty, Mr. and Mrs. Murray Smith, Dot Cartee, Ayden Mills, Millie Heatley, Lynn Martin and family, Michael Pinson, Jake David family, Angie Crowley, Ira, Mike Tolson, Poly Wells, Dr. Muriel Bishop, Jack Cunningham, Emily Jefford Meister, Zachary Stoller, Aaron Clackum, Pat James, Cortney Moore, William Moore, Angelia and Savannah Anderson, William Ross, Meredith Legg, Scott Johns, Frank Carroll, Brandon Thompson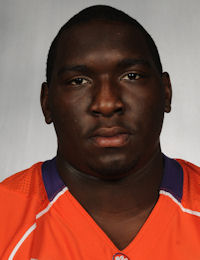 Brandon Thompson
Defensive Tackle
#98 6-2, 310
Thomasville, GA
View Full Profile , Alvin Sammons, Georgine McAlhaney, Glen Davis, Mike Price, Clay Childers, Aaron Knight, Danielle Johnston and family, Nicholas Abrams, Lana Kuykendall, Gary, Billy McLeroy, Gary G, William Huggins, Jim Bennett, Chantz Fowler, Ethel McElveen, Michele Gurganus, William Gentry, Lewis Usher and Tanya Sanders, Shon Cooper, Nick Collins, Travis Patterson, Nick Chrisley, Bud Long, Arthur R. Cressman Sr, Jennifer Chancy.