---
Celebrity or Worker?
I don't recall exactly who said it. It might have Bill Parcells. It may have been Mike Ditka. But I was watching one of the pre-game shows one Sunday before an NFL game and one of the former coach turned analysts made a brilliant observation.
The coach said that quarterbacks get to the highest level by working hard. They are hungry and they become climbers, ascending up the depth chart or draft boards. But the coach says where most start to decline is when the quarterback becomes a celebrity.
The coach said the worst thing that can happen to a team is when your starting quarterback becomes the celebrity that gets caught up in the noise of being famous.
That really hit home with me in analyzing some of the quarterbacks' careers. When Brett Favre became the daily updates on ESPN, it appeared to me that his numbers fell. He seemed to be consumed by keeping ESPN talking about his future each year instead of focusing on doing his work. Favre became more known for Wrangler jeans than his rocket arm.
Tony Romo took an open date weekend off to go to Mexico with his girlfriend at the time, Jessica Simpson. Who could blame him, especially since this was the "skinny" Jessica? However, his numbers the following week took a plunge.
Tom Brady has had a Hall of Fame career but the years where he is fighting off paparazzi and walking the red carpet with his model wife seem to be the years his seasons end without a Super Bowl.
Peyton Manning has handled himself as well as anyone in the sport but he is still known as a worker first and a celeb second.
We have seen Tajh Boyd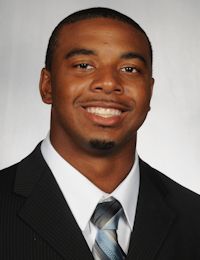 Tajh Boyd
RS Jr. Quarterback
#10 6-1, 225
Hampton, VA
View Full Profile avoid this celebrity slump at Clemson. Instead of getting caught up in being the BMOC, Boyd has worked. The year before he became the starter at quarterback, Boyd took only one day off.
The past two seasons Boyd has broken almost every passing record in school history and it would be easy to sit back and reap the benefits. Instead of spring breaking in Key West, Boyd has spent the last two spring breaks in California working with a quarterback specialist.
Some may say that Clemson is not like what Matt Barkley has to face being the big man at Southern Cal. While no one will confuse Clemson with Los Angeles, I doubt Boyd would fall for the trap there either. Remember some of the most recent Clemson quarterbacks that did not play as well in their second year as a starter? I don't want to name names but a few of those were not hard to figure out.
The quarterback position is the most important in football because he is who his teammates are watching every day. Boyd knows his teammates look to him to set the example and I can't recall anyone setting a better standard of working.
For many, staying humble is difficult. Many of us crash diet and lose weight but we can't handle the success and gain the weight right back. How many people win the lottery only to blow the money within a couple of years? How many of us get complacent when things are going well?
Boyd has avoided the natural urge to relax after success. He is driven and seems to focus on the future and not the past. He seems to understand that there will be plenty of time to sit back and reflect after his work is done. The days of celebrity can wait for this hyper-focused leader.
The Brad Hughes All-State Insurance Agency
Prayer List
We have started a prayer list on the blog. Here are the guidelines:
If you are offended by prayer or prayer lists then I apologize in advance. The blog is free and the prayer list will be on the bottom of the page so you don't have to read it.
If you would like to add someone to the list please email me at mickeyplyler@hotmail.com
*Please let me know when it is appropriate to take the person off of the prayer list.
Those who need our prayers include: Finn Brookover, Jo Ann Bachman, Kenneth Bryant, Pruitt Martin, Got igers and his family, David Rowland, Leonard, Gillespie and his family, Jim S, Daniel Rosborough, The Huffman family, Nancy Winkler, John Reeve, Ethel Southard, Vinnie Brock, Kaitlyn L, Susan Miller, Joyce Harley, Steve Proveaux, Jeffrey Greene, the Hutto family, Sherl Drawdy, Caleb Kennedy, Teresa O'Connor, Matt Jacobs,Perrin Seigler, Candee Massee, Lindsey Jordan, Sam Catoe, Tyler Felch, the Nicolopulos family, "the Jacksonville, FL guys", Kim Sims, the Coyle family, Ryleigh Tedder, Steve Lee, Kelly Trakas, Jimmy Moore, the Thomas. V Family, Emary Claire Young, Kitty Bowers,Julie Locke, the Scheider family, Lauren Kittles' family, Frank Gentry, Joyce Bussey, Stacey McKeown, Dale Childs, Larry Lentz, Jr, Carl Sharperson, Scott Hannon, William Perry, Tyler Swaney, Lillian, Mark Feit, David Frame, Chad Berry, the family of Matthew M. Watson, the Dowis family, Shervin Messer, Alan Putnam, the Olivers, Lee Tate, Ronnie Abrams, Eddie Greene, the Jackson family, Bill Vader, Jim Taylor, Tina DeWitt, Rock Horne, Christopher Tuten, Bobby Wayne Thomas, Emma and Danielle Carothers, Robert Ditty, Mr. and Mrs. Murray Smith, Dot Cartee, Ayden Mills, Millie Heatley, Lynn Martin and family, Michael Pinson, Jake David family, Angie Crowley, Ira, Mike Tolson, Poly Wells, Dr. Muriel Bishop, Jack Cunningham, Emily Jefford Meister, Zachary Stoller, Aaron Clackum, Pat James, Cortney Moore, William Moore, Angelia and Savannah Anderson, William Ross, Meredith Legg, Scott Johns, Frank Carroll, Brandon Thompson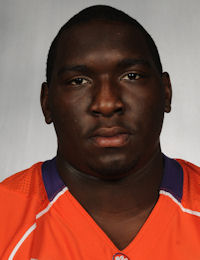 Brandon Thompson
Defensive Tackle
#98 6-2, 310
Thomasville, GA
View Full Profile , Alvin Sammons, Georgine McAlhaney, Glen Davis, Mike Price, Clay Childers, Aaron Knight, Danielle Johnston and family, Nicholas Abrams, Lana Kuykendall, Gary, Gary G., William Huggins, Jim Bennett, Chantz Fowler, Ethel McElveen, Michele Gurganus, William Gentry, Lewis Usher and Tanya Sanders, Shon Cooper, Nick Collins, Travis Patterson, Amanda Peake, Danny Hammond, Chip Turner, Nick Collins, Allen Steen, The Sturkey Family, the Lance family, Marcus Lattimore, Nick Chrisley's family, Allison Williams, Lt. Kyle Walker, Summer and Joel Johnson, Nicole O'Donnell, James O. Johnson, Joy Pruett and family, Patrick Heher, Bill Schmidt, Jack Bailey, Bill Early, Gardner Family, Charles Turner, Kathy Bartholomew, Ray Sanders, David and Robin Blocker, J.R. Ray, Kenneth Kowe, Lauren Sielicki, Doug Bailey and family, Johnnie Walker, Jenna Phipps, Mark Lawrence, Harlan Sullins, Peter Laboy, Kat and Carlisle Jones, Elizabeth Galloway and family, our great country and the men and women in uniform that protect and serve it every day plus their families.

Upgrade Your Account
Unlock premium boards and exclusive features (e.g. ad-free) by upgrading your account today.
Upgrade Now