---
| | | |
| --- | --- | --- |
| Thursday, November 29, 2012, 10:25 AM | | |
Brownell's Decision
Wednesday morning I found out Milton Jennings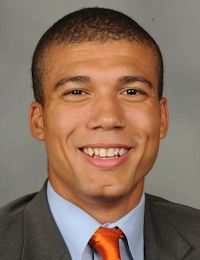 Milton Jennings
Sr. Forward
#24 6-9, 225
Summerville, SC
View Full Profile was arrested on marijuana charges and he was going to be suspended. My thoughts at the time were that this was Jennings' last chance and he was going to be kicked off of the team.
I was surprised to see Jennings on the bench in street cloths last night and am not sure what that means to his future.
After the game Brad Brownell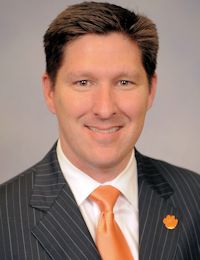 Brad Brownell
Head Coach
View Full Profile said he had not made a decision on Jennings but will do so at some point in the future. This also surprised me.
I want to begin by stating that I really like Brownell. I think he is the best X and O coach in Clemson basketball history. In my opinion, Clemson is lucky to have Brownell and I hope he is here for a long time. He is the coach and he is the face of the program.
For the past few years I have been working hard on a character flaw. I used to have a hard time forgiving. The older I get the more I move to the New Testament's powerful lessons of forgiveness. Life is better when we learn to forgive.
I also believe student-athletes are young people who make mistakes and I have made more than my share of mistakes, especially when I was younger.
Finally, I am the last person in the world to tell Brownell how to run his program, but in my opinion, its time to cut ties with Jennings.
It is not Milton Jennings' fault that he was overrated out of high school and expectations for him were too high. He is not the athlete or the basketball player that we expected based upon his five-star status and appearance in the McDonald's All-American game. He is not the first player to be overrated.
However, his three suspensions at Clemson are his fault and it is now time to send a message. You see, a lot of people are watching Brownell on this one.
The fans are watching and fans want to win but fans also want to be proud of the players they pull for.
More importantly, Jennings' teammates are watching. There are team rules. They apply to everyone on the team. Jennings is a senior but there are a ton of freshmen and sophomores that will be around much longer. This next message is sent to them as much as it is to Jennings.
For the third time in the past year he has been suspended. For the third time Jennings let his teammates down.
Last year in a game against Bucknell, Jennings got into a shouting match with Brownell on the sidelines. Players don't yell at coaches. Jennings did not represent Clemson basketball in the proper way and Brownell was right in suspending Jennings for the Hawaii game.
In January, Jennings was suspended for not complying with the academic standards for Clemson athletics. This suspension came due to another blow up. This time it was with someone in the academic field at Clemson. Brownell was once again correct in suspending Jennings for two games (Virginia and Virginia Tech).
Wednesday morning Jennings was arrested in his Clemson apartment. He disabled his smoke detector and Clemson police were alerted as a result. Jennings admitted to the police that he had been smoking pot. As a result of the arrest Jennings did not play last night against Purdue, a game where the Tigers were down by 20 and had been out rebounded 26-6 at the half.
So for the third time in a year Jennings missed games due to a suspension. He has now missed four games as a result of those suspensions. Clemson lost all four games (Hawaii, Virginia, Virginia Tech and Purdue).
I don't care to debate the legal issues about marijuana. I don't care how many students or student-athletes do it. The fact is that currently it is against the law in South Carolina and it is against university and athletic department policies at Clemson.
Milton Jennings chose to disrespect his coach on the floor in front of his teammates last year. Then he chose to get into an altercation with another university employee less than two months later. Tuesday night Jennings had a choice. What he chose to do was to ignore his teammates and the team policies. He put his habit in front of the team. He once again proved that his teammates cannot count on him.
Often fans want to kick off players when legal issues arise. It makes the coach look good when he does. Then when his team loses, the fans jump the coach about the results.
Kicking off your leading scorer and second leading rebounder is a difficult thing to do. Now Brownell can send his team a message. Twice he has sent them a message with regards to Jennings about forgiveness, but Brownell can now send a message to his team about responsibility, dependability and accountability.
The Brad Hughes All-State Insurance Agency
Prayer List
We have started a prayer list on the blog. Here are the guidelines:
If you are offended by prayer or prayer lists then I apologize in advance. The blog is free and the prayer list will be on the bottom of the page so you don't have to read it.
If you would like to add someone to the list please email me at mickeyplyler@hotmail.com
*Please let me know when it is appropriate to take the person off of the prayer list.
Those who need our prayers include:Finn Brookover, Jo Ann Bachman, Kenneth Bryant, Pruitt Martin, Got igers and his family, David Rowland, Leonard, Gillespie and his family, Jim S, Daniel Rosborough, The Huffman family, Nancy Winkler, John Reeve, Ethel Southard, Vinnie Brock, Kaitlyn L, Susan Miller, Joyce Harley, Steve Proveaux, Jeffrey Greene, the Hutto family, Sherl Drawdy, Caleb Kennedy, Teresa O'Connor, Matt Jacobs,Perrin Seigler, Candee Massee, Lindsey Jordan, Sam Catoe, Tyler Felch, the Nicolopulos family, "the Jacksonville, FL guys", Kim Sims, the Coyle family, Ryleigh Tedder, Steve Lee, Kelly Trakas, Jimmy Moore, the Thomas. V Family, Emary Claire Young, Kitty Bowers,Julie Locke, the Scheider family, Lauren Kittles' family, Frank Gentry, Joyce Bussey, Stacey McKeown, Dale Childs, Larry Lentz, Jr, Carl Sharperson, Scott Hannon, William Perry, Tyler Swaney, Lillian, Mark Feit, David Frame, Chad Berry, the family of Matthew M. Watson, the Dowis family, Shervin Messer, Alan Putnam, the Olivers, Lee Tate, Ronnie Abrams, Eddie Greene, the Jackson family, Bill Vader, Jim Taylor, Tina DeWitt, Rock Horne, Christopher Tuten, Bobby Wayne Thomas, Emma and Danielle Carothers, Robert Ditty, Mr. and Mrs. Murray Smith, Dot Cartee, Ayden Mills, Millie Heatley, Lynn Martin and family, Michael Pinson, Jake David family, Angie Crowley, Ira, Mike Tolson, Poly Wells, Dr. Muriel Bishop, Jack Cunningham, Emily Jefford Meister, Zachary Stoller, Aaron Clackum, Pat James, Cortney Moore, William Moore, Angelia and Savannah Anderson, William Ross, Meredith Legg, Scott Johns, Frank Carroll, Brandon Thompson, Alvin Sammons, Georgine McAlhaney, Glen Davis, Mike Price, Clay Childers, Aaron Knight, Danielle Johnston and family, Nicholas Abrams, Lana Kuykendall, Gary, Gary G., William Huggins, Jim Bennett, Chantz Fowler, Ethel McElveen, Michele Gurganus, William Gentry, Lewis Usher and Tanya Sanders, Shon Cooper, Nick Collins, Travis Patterson, Jennifer Chancy, Amanda Peake, Danny Hammond, Chip Turner, Nick Collins, Allen Steen, The Sturkey Family, James Caylor, Ron Johnson, John Ellis Haddad, the Lance family, Marcus Lattimore, Nick Chrisley's family, Allison Williams, Lt. Kyle Walker, Summer and Joel Johnson, Nicole O'Donnell, Jennifer McManus, James O. Johnson, Joy Pruett and family, Patrick Heher, Bill Schmidt, Jack Bailey, Bill Early, our great country and the men and women in uniform that protect and serve it every day plus their families.

Upgrade Your Account
Unlock premium boards and exclusive features (e.g. ad-free) by upgrading your account today.
Upgrade Now