| | |
| --- | --- |
| Biggest Offensive Concern | |
---
| | | |
| --- | --- | --- |
| Tuesday, July 31, 2012, 10:22 AM | | |
Biggest Offensive Concern
I watch as much college football as I can and try to read as much as I can about the sport as well. In doing those two things I have noticed something about many programs across the country. The offensive line is an issue at a bunch of programs across the country and few fans feel their offensive line is a strength.
Clemson's Robbie Caldwell has been coaching the offensive line every year since 1978 and is one of the most respected coaches in the South. Caldwell says, ""Offensive linemen, we're a little different. We're everybody's whipping boy. If something goes wrong, they're going to all slap on us. That's alright. We can take it. In our room, we want to accept responsibility. We start with ourselves. We aren't looking for nobody to blame but ourselves. We're going to accept responsibility ourselves. It takes a different person for that. You're not going to get your name called, other than in a bad way. They know that. But they know it's hard to run an off tackle play without a tackle. But I've always been an underdog. I like scratching and clawing, and working your way back to the top. That'll be a lot of fun."
The game has changed so much in recent years. In my formative years of watching football, the offensive line was perhaps the most important unit on the field. I watched Danny Ford's Clemson teams win up front and win titles in the process.
Biggest Offensive Concern
But several things have changed. First, defenses can put eight in the box to shut down the run. I don't care how good you are on the offensive line, five can't block eight.
So offenses have had to adjust and that has meant spreading the field. Offenses use motion and window dressing like orbit motion to help the offensive line as well. Misdirection and deception have become more important. The spread uses quicker developing plays, so offensive linemen don't have to hold blocks as long.
Teams throw the ball more now and offenses have been more finesse oriented in the recent years. Don't get me wrong, we still have some dominating offensive lines line Alabama, Wisconsin and Stanford, but those are few and far between.
Part of the issue is that it is so difficult to project offensive linemen coming out of high school. They are not physically developed and it is the hardest position to project. Therefore, more schools make more evaluation mistakes than any other position.
That is why schools carry about 17 offensive linemen on scholarship but only five to eight play on an average Saturday. Schools usually have about ten wide outs and about six or seven play each week. Teams usually have about five tailbacks on scholarship and I would guess an average of three play each week. But offensive linemen have a big total on scholarship and play few each week.
No one in their right mind would say the offensive line is not important. Every coach in America would love to have an offensive that was dominant, but those are few and far between today.
At one point in my life I thought it was almost impossible to win unless you were solid on the offensive line, but that is not the case anymore. Clemson set offensive records and won the ACC title with average or below average offensive line play last season. FSU won nine games last year with a bunch of freshmen on the offensive line.
This year the best pre-season magazine is Phil Steele's preview and Steele has Florida State as his pre-season number-one team, yet he has the Seminoles as the 40th ranked offensive line in the country. He ranks Georgia number eight in his pre-season poll but does not rank the Bulldogs' offensive line in the top 41 units in the country. Steele has Clemson 14th in the country but also does not have the Tigers in the top 41 offensive lines in the country.
The point is that you can be productive without a great offensive line. It is not the optimum situation but it is not impossible.
So the question is just how big of a concern is the offensive line at Clemson heading into the season?
"I am anxious to see," Caldwell says. "We will know quickly when we get on the field. I think we have some talented guys. Athletically, we could be better than the group last year - we will be better. That's not a slight on anyone, just facts. I think we had a good spring. I met with our strength staff and I love it when they have nothing but good things to say. If we got seven or eight guys we can go to battle with, it is going to be a lot of fun."
Talent is one thing but experience is a big key for an offensive line. Experience could be more important at this position than any other on the field.
"We have the talent, have the potential, the experience isn't quite there," Clemson center Dalton Freeman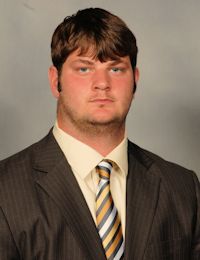 Dalton Freeman
RS Sr. Offensive Line
#55 6-5, 285
Pelion, SC
View Full Profile said. "You can have all the talent in the world but if you don't have that experience, and that cohesiveness of being able to go out and play under the lights, you're not going to be very successful. We're excited about it. They know it's wide open right now. We had starters coming out of the spring, but we haven't played a down in camp."
The Brad Hughes All-State Insurance Agency
Prayer List
We have started a prayer list on the blog. Here are the guidelines:
If you are offended by prayer or prayer lists then I apologize in advance. The blog is free and the prayer list will be on the bottom of the page so you don't have to read it.
If you would like to add someone to the list please email me at mickeyplyler@hotmail.com
*Please let me know when it is appropriate to take the person off of the prayer list.
Those who need our prayers include:Finn Brookover, Mary-Louise Pawlowski (John's daughter), Jo Ann Bachman, Kenneth Bryant, Pruitt Martin, Got igers and his family, David Rowland, Leonard, Gillespie and his family, Jim S, Daniel Rosborough, The Huffman family, Nancy Winkler, John Reeve, Ethel Southard, Vinnie Brock, Kaitlyn L, Susan Miller, Joyce Harley, Steve Proveaux, Jeffrey Greene, the Hutto family, Sherl Drawdy, Caleb Kennedy, Teresa O'Connor, Matt Jacobs,Perrin Seigler, Candee Massee, Lindsey Jordan, Sam Catoe, Tyler Felch, the Nicolopulos family, "the Jacksonville, FL guys", Kim Sims, the Coyle family, Ryleigh Tedder, Steve Lee, Kelly Trakas, Jimmy Moore, the Thomas. V Family, Emary Claire Young, Kitty Bowers,Julie Locke, the Scheider family, Lauren Kittles' family, Frank Gentry, Joyce Bussey, Stacey McKeown, Dale Childs, Larry Lentz, Jr, Carl Sharperson, Scott Hannon, William Perry, Tyler Swaney, Lillian, Mark Feit, David Frame, Chad Berry, the family of Matthew M. Watson, the Dowis family, Shervin Messer, Alan Putnam, the Olivers, Lee Tate, Ronnie Abrams, Eddie Greene, the Jackson family, Bill Vader, Jim Taylor, Tina DeWitt, Rock Horne, Christopher Tuten, Bobby Wayne Thomas, Emma and Danielle Carothers, Robert Ditty, Mr. and Mrs. Murray Smith, Dot Cartee, Ayden Mills, Millie Heatley, Lynn Martin and family, Michael Pinson, Jake David family, Angie Crowley, Ira, Mike Tolson, Poly Wells, Dr. Muriel Bishop, Jack Cunningham, Emily Jefford Meister, Zachary Stoller, Aaron Clackum, Pat James, Cortney Moore, William Moore, Angelia and Savannah Anderson, William Ross, Meredith Legg, Scott Johns, Frank Carroll, Brandon Thompson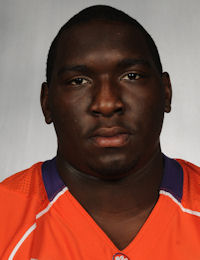 Brandon Thompson
Defensive Tackle
#98 6-2, 310
Thomasville, GA
View Full Profile , Alvin Sammons, Georgine McAlhaney, Glen Davis, Mike Price, Clay Childers, Aaron Knight, Danielle Johnston and family, Nicholas Abrams, Lana Kuykendall, Gary, Billy McLeroy, Gary G., William Huggins, Jim Bennett, Chantz Fowler, Ethel McElveen, Michele Gurganus, William Gentry.