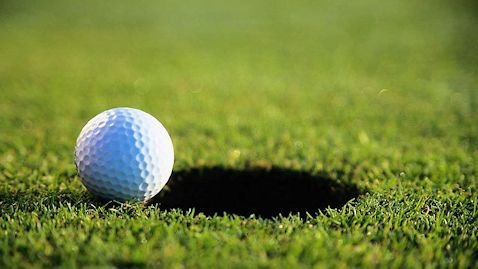 | | |
| --- | --- |
| Clemson golf remains 10th at NCAA National Championship | |
---
| | | |
| --- | --- | --- |
| Saturday, May 25, 2019, 11:42 PM | | |
Clemson, S.C.—ACC Player of the Year Bryson Nimmer fired a one-under-par 71 and Clemson made a 10-shot improvement in its team score over the first round and remained in 10th place after 36 holes of the NCAA Men's Golf Championship at The Blessings Golf Course in Fayetteville, Ark. The Tigers have a score of 594 after team rounds of 302 and 292.
Oklahoma State, the number-one team in the nation all year, has a 12-shot leader after two rounds with a team score of 566 after shooting a tournament best 12-under par 276 on Saturday. Stanford is second at 578 and Texas A&M is third at 583. Auburn is fourth at 586 while Texas is fifth at 592 and Oklahoma, ranked sixth in the nation, is sixth entering the third round with a 592 score.
Ohio State, Wake Forest and California are all tied for seventh at 593, just one shot ahead of Clemson's 10th place score of 594. Vanderbilt is 11th at 595 and second ranked Arizona State is 12th at 598. Georgia Tech, who was 5-1 against Clemson in head to head tournaments this year, is six shot off Clemson's pace at 600 and is tied for 13th with Georgia. SMU is 15th at 601.
The 30 teams will play a third round of stroke play on Sunday on the par 72 course that is 7,550 yards, the fourth longest course Clemson has played in its history. After Sunday's round the field will be cut to the top 15 teams and six individuals, who will play a fourth round of stroke play on Monday. That round will be televised live on the Golf Channel. An individual national champion will be crowned Monday after that round.
The top eight teams after Monday's fourth round will advance to the match play single elimination tournament that will determine the NCAA Champion on Wednesday. Clemson is seven shots ahead of the 15th place cutline entering Sunday's play and just one shot short of the eighth place cutline that will be invoked Monday night.
"The conditions were much easier Saturday compared to Friday and the scores showed that," said Clemson Head Coach Larry Penley. The average score on Friday was 77.3 and the average for Saturday was 75.3. "The winds were much calmer, it was a beautiful day the entire day.
"We didn't have as many big scores as we did the first round, but we still counted two doubles and a triple. We got off to a great start and had it to eight-under-par at one point and reached fourth place. But the back nine proved to be tougher.
"Bryson was improved and had it going on the front nine with four birdies, but he hit a couple errant drives on the back nine. Colby Patton could have been under par, but he three putted three times. "
Patton did have the shot of the day on his way to a four-over-par 76. The sophomore scored an eagle two on the 515-yard seventh hole, as he made a 202-yard shot with a five-iron. It was the first eagle of his Clemson career and longest made shot of his life. It is one of just two eagles made on the seventh hole so far in the tournament. Wake Forest's Eric Bae had one on that hole in the first round.
Patton's eagle was one of two for Clemson on Saturday. Freshman Jacob Bridgeman had an eagle three on the par five 15th hole when he made a 25-foot putt. That was his team best fifth eagle of the year and the third of the tournament for Clemson as a team, tied for the most in the tournament. Bridgeman finished with a 73 on Saturday and stands at 148 after 36 holes, good enough for 37th place.
Clemson's top golfer for the first 36 holes is Kyle Cottam, who had an even par 72 on Saturday after an opening 74 on Friday. His 146 total is tied for 23rd place. Cottam would have been four-under par on Saturday had it not been for a pair of double bogeys on the back nine. He had four birdies and 12 pars on the other 16 holes.
Nimmer's 71 was his 25th under-par round of the year, the second most in Clemson history for a season. He birdied four of his first six hole, but had four bogeys on the back. He is tied with Patton at 150 after 36 holes for 59th place.
William Nottingham had a 77 on Saturday, seven shots better than his opening round 84. He had three birdies on the round.
With its 10th place standing after 36 holes, Clemson will play in the morning wave of 15 teams, something that Penley sees as important. "The winds were calm in the afternoon today, but that is not normally the case. We hope to go out in the morning and post a good score.
"We are not looking at just making the top 15 on Sunday. We have our goals set on getting into the top five, because you want to be there entering Monday if you want to challenge for match play. "
Live scoring will be available on Sunday on golfstat.com. Clemson will play with Vanderbilt and Arizona State on Sunday with tee times between 9:07 a.m. and 9:51 a.m. Eastern time.