| | |
| --- | --- |
| Two steps forward, one giant step back | |
---
| | |
| --- | --- |
| Sunday, October 20, 2013 1:39 PM | |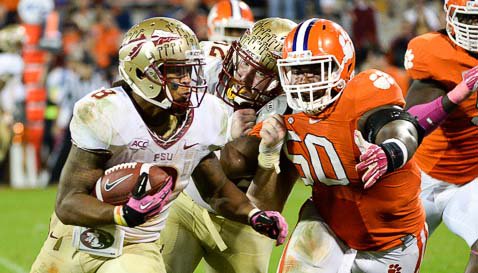 Two steps forward, a giant step back.
The Clemson Tigers entered the season riding a wave of momentum following a last-second bowl win over LSU, and that momentum continued with a season-opening win over a top ten Georgia team.
That momentum came to a screeching and crashing halt Saturday night in Death Valley in Clemson's excruciatingly painful blowout loss to Florida St.
This one will resonate for a while, and that's not a good thing.
Clemson dealt with the adversity of the national media all of last season, dealing with the fallout and the aftermath of a 37-point, record-setting loss to West Virginia in the Orange Bowl to begin 2012, and wins over the teams they were supposed to beat did nothing to lessen the perception that Clemson could win on the big stage.
Clemsoning, for all its many meanings, was in full vogue.
Then came the loss to Florida St. in Tallahassee on a night when the special teams and the defense were exposed, giving up 49 points in what was then deemed a showdown. It was a showdown, and Florida St. stole the show.
Next up was the final regular game of the season, a home contest against South Carolina, a team playing with a backup quarterback and backup running backs. What followed was another lesson in humility as South Carolina owned the possession clock and the scoreboard. Two losses in the two biggest games of the year didn't help the national perspective.
Then came the gutty, gritty win over LSU in the bowl game, a breakout performance by quarterback Tajh Boyd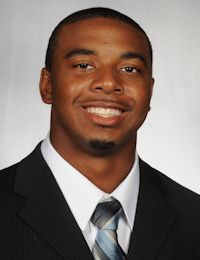 Tajh Boyd
RS Sr. Quarterback
#10 6-1, 225
Hampton, VA
View Full Profile and a performance by the Clemson defense that many hoped was a sign this unit could hold talented teams.
The win over Georgia was another gut-check victory, and the tide began to turn as Clemson vaulted into a No. 3 national ranking, and people were able to look ahead to the next big showdown against Florida St. and another visit by ESPN's College GameDay painted the campus, the fans, the student body and the football in a positive light.
Those were all huge steps forward for this program.
Clemson head coach Dabo Swinney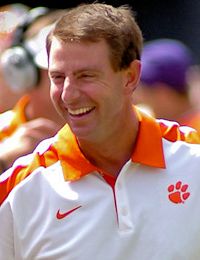 Dabo Swinney
Head Coach
View Full Profile said the teams were mirror images of each other, and the national and local writers all posited that three or five plays would be the difference in the game.
He was wrong. Everybody was wrong. Florida St. is talented, perhaps as talented of a team that has ever played in Death Valley. Can they win the National Championship? Absolutely. They have NFL prospects all over the field, and their young quarterback is cool, calm and collected and he never wavered under the glare of a national television audience and a sold-out Death Valley crowd.
Losing to that team isn't a disgrace, and even a 10-point loss to that collection wouldn't have been anything to be ashamed of – they are scary good. Yes, Clemson made mistakes galore, but if you watched that game and saw the ease with which Florida St. did whatever it wanted, you realize that even without all of the mistakes by the Tigers, they still win that game, and they might win it handily still. But 37 points better? No way.
And that's what sticks in the craw of many Clemson fans as they wake up on Sunday morning to begin a new week, and that's why Saturday night's loss will bring back a lot of the negative connotations nationally.
This was a moment that Clemson had been waiting 32 years for – the biggest game in Death Valley since 1981. Two top five teams, a national television audience, post-season implications, national respect – it was all there for the taking.
Florida St. took it in spectacular fashion, and for a Clemson team that has tried to battle out of a lot of the negative shadows, that negativity will be back.
Why? Because this loss was worse than the one in the Orange Bowl.
The loss to West Virginia was by 37 points, as was the loss Saturday night. But the Orange Bowl was on a neutral field, not with the home crowd in a full lather and full voice. West Virginia gained 595 total yards, FSU gained 565. West Virginia was 10-of-16 on third down, FSU 8-of-12. Turnovers were 4-to-1 in both games. However, Clemson gained 117 less total yards against FSU than they did against West Virginia (443 to 326). Clemson gave up the most points in bowl history in the bowl game, and then gave up the most points ever to an opponent in Death Valley Saturday.
The difference, as I've stated before, was that Saturday night was at home and a lot was on the line. Two steps forward, one giant step back, and even winning out this season might not do much to erase the stain of what happened Saturday night.
The process begins again.